Ex-priest accused of 1960 murder of McAllen beauty queen extradited to Texas.
By Aaron Nelsen
San Antonio Express-News
March 9, 2016

http://www.expressnews.com/news/local/article/Ex-priest-accused-of-1960-murder-of-McAllen-6880709.php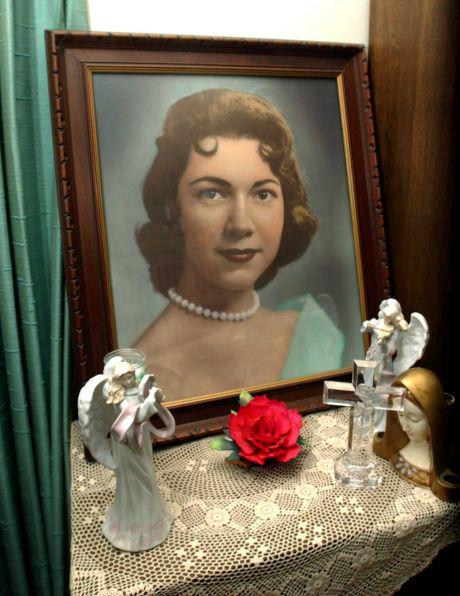 This photo taken on March 11, 2004, shows a portrait of Irene Garza displayed at the home of her aunt Herlynda De La Vina in Edinburg, Texas. A former priest was arrested Feb. 9, 2016, in Arizona in the 1960 slaying of the 25-year-old school teacher and beauty queen.
Photo by Delcia Lopez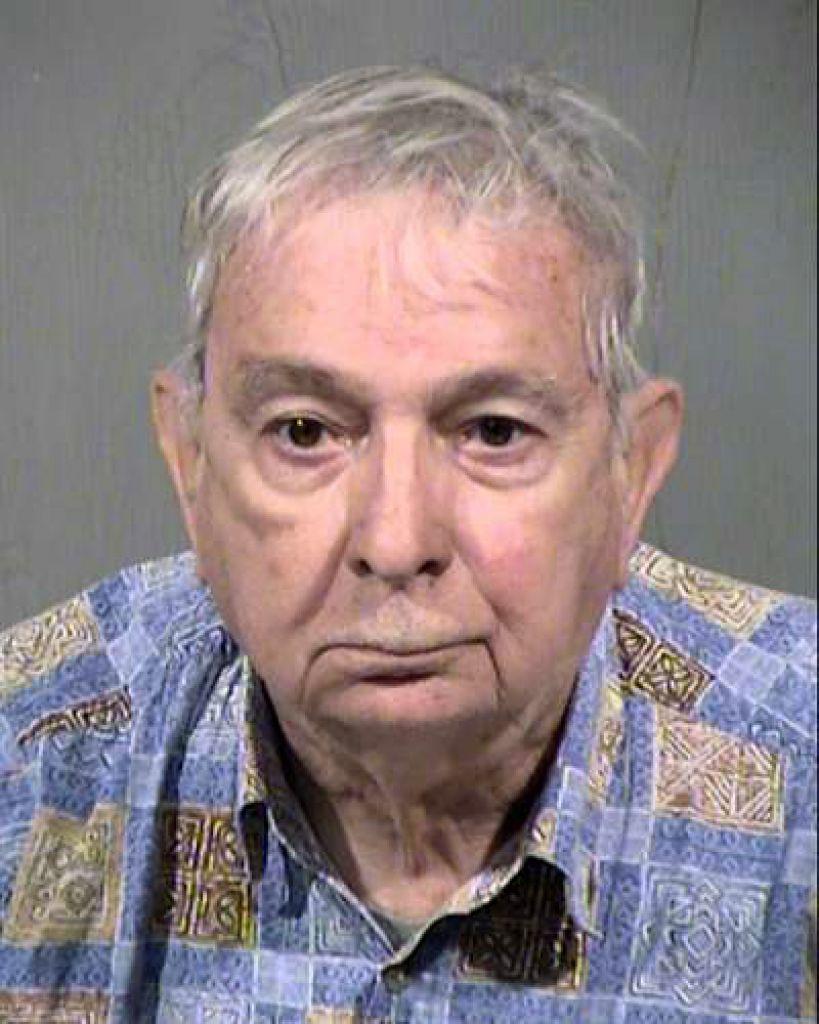 Former priest John Feit, seen in an undated photo by the Maricopa County Sheriffs Office, was arrestedFeb. 9, 2016, in Arizona in the 1960 slaying of a 25-year-old McAllen teacher and beauty queen Irene Garza.
EDINBURG — A former priest accused of killing a McAllen beauty queen nearly 56 years ago was extradited to Texas and was booked into the Hidalgo County Jail on Wednesday.
John Feit, 83, was arrested in Scottsdale, Arizona, on Feb. 9 and charged with the 1960 slaying of Irene Garza, a 25-year-old elementary school teacher.
"Why?" asked Noemi Sigler, who was 10 years old at the time of her cousin Garza's death. "That question just kept going through my head, 'Why, why?' Now, maybe we'll know why that happened to Irene."
Hidalgo County District Attorney Ricardo Rodriguez said during a news conference Wednesday that investigators had uncovered new evidence in the decades-old killing , but he declined to comment on what was presented to the grand jury.
Garza disappeared after going to confession at Sacred Heart Catholic Church in McAllen on April 16, 1960. Authorities allege Feit, who was a 27-year-old priest at the church, killed Garza after her confession.
Her body was discovered days later in a canal. She'dbeen beaten, raped while unconscious and then asphyxiated.
The slaying of Garza, Miss All South Texas Sweetheart in 1958 and a former prom and homecoming queen at Pan American College, shocked the South Texas community.
For decades, speculation had centered on Feit, yet publicly he has insisted he didn't kill Garza. Two weeks before Garza disappeared, Feit attacked a woman in a nearby Edinburg church.
He was charged with assault and attempted rape in that case, and briefly was declared a fugitive after he left the state. He soon surrendered.
The case against him ended in a mistrial, but in 1962 he pleaded no contest to aggravated assault and was fined $500.
After McAllen, Feit moved on to Assumption Abbey, a Trappist monastery in southwestern Missouri. Eventually, he left the priesthood and married. He retired in 2004 in Arizona, where he had lived for decades.
In 2002, Texas Rangers reopened the 1960 case, landing key testimony from two former priests who told investigators Feit had confessed to the killing.
Other damaging evidence included the discovery of a portable photographic slide viewer near Garza's body that belonged to Feit. Still, a grand jury probe in 2004 found insufficient evidence to charge him.
Rene Guerra, then district attorney of Hidalgo County, came under fire from Garza's family for his handling of the homicide investigation.
Rodriguez was elected to office in 2014, pledging to revisit the unsolved slaying. The district attorney's office, McAllen police and Texas Rangers investigated the case against Feit.
"This case is not about politics," Rodriguez said. "The only motive in this case is to finally bring justice and closure to this cold case."
Contact: anelsen@express-news.net