Lawmakers Push to Expand Prosecution Limits on Child Abuse Cases
By Brad Bumsted
The Tribune-Review
March 9, 2016

http://triblive.com/news/adminpage/10114296-74/marsico-committee-criminal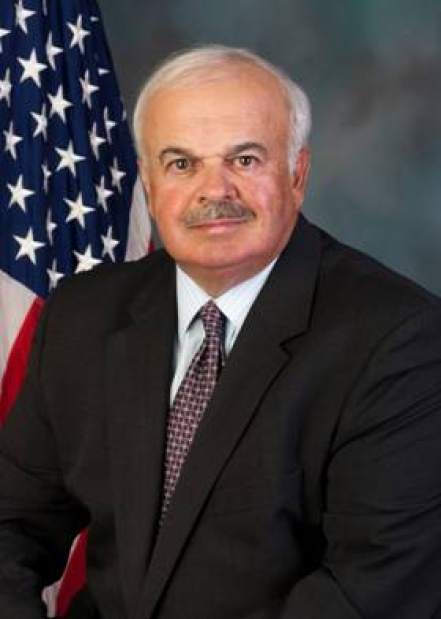 "We, in the Legislature, will always fight to protect children, and I certainly support doing more to continue to support the victims of these horrendous crimes," said Rep. Ron Marsico, R-Dauphin County.



Lawmakers are divided over legislation that would grant adults who were sexually abused as children a two-year window, beginning when the law takes effect, to file civil lawsuits against people who they allege assaulted them decades ago.

"Memories fade, the evidence changes, or there may be no more witnesses," said Stephen Miskin, a spokesman for House Republicans, highlighting concerns about the constitutionality of reviving charges that expired under the state's statute of limitations.

The House in the next few weeks is likely to take on stalled legislation to extend the limitations on such offenses in a move made a week after a statewide grand jury report found at least 50 priests abused hundreds of children for more than 40 years in the Roman Catholic Diocese of Altoona-Johnstown.

"The Judiciary Committee plans to work expeditiously to move legislation to strengthen our laws already in place and send it to the House floor for a full vote," House Judiciary Committee Chairman Ron Marsico, R-Dauphin County, wrote in a statement.

"We, in the legislature, will always fight to protect children, and I certainly support doing more to continue to support the victims of these horrendous crimes," Marsico said. "While there are only a very few states with a longer window for their civil statute of limitations, I support fully abolishing the criminal statute of limitation for future criminal prosecutions."

Marsico issued the statement after proponents of expanding the statutes held a news conference calling on district attorneys to establish victim hotlines and to empanel grand juries if they obtain evidence of crimes.

No one was charged in the Altoona-Johnstown Diocese cases because the state's statute of limitations had expired, suspects were dead and some witnesses were reluctant to testify, prosecutors said. Victims who were 18 or older at the time of the abuse have 12 years to report it. For those who turned 18 on or before Aug. 27, 2002, the last day to file criminal charges is their 30th birthday. For child victims who turned 18 after that date, criminal charges can be filed up until their 50th birthday.

Removing the statute of limitations makes it difficult for a defendant to defend a false claim from decades earlier, said Wes Oliver, Duquesne University Law School professor.

"As time passes, it becomes certainly more difficult to defend cases," Oliver said.

"Sexual assault cases are often 'he said, she said' matters, but witnesses and evidence to the attendant circumstances that could undermine the prosecution's case may have disappeared."

For years, the judiciary committee has been unwilling to deal with a proposed retroactive law regarding civil lawsuits. At issue is the two-year "window" Rep. Mark Rozzi, D-Reading, and Rep. Tom Murt, R-Montgomery County, want that would let victims file lawsuits regarding abuse.

Rozzi and Murt also want to eliminate statutes that limit whether prosecutors can file criminal charges.

They insisted they must have the two-year window so victims can get justice. Rozzi has said he was raped by a priest at age 13.

Rozzi said Attorney General Kathleen Kane met with him in his office Wednesday. He says she supports the window. Kane told Rozzi it's constitutional.

"Statutes of limitations exist to ensure a just verdict can be reached," said Amy B. Hill, spokeswoman for the Pennsylvania Catholic Conference. "Over time, witnesses' memories fade, evidence is lost or never found, and in many instances, perpetrators or witnesses may be deceased."

Rozzi's frustration at the lack of action prompted him to imply at the end of a news conference that inaction on child abuse legislation might be linked to an allegation of abuse against a priest related to Marsico. Rozzi, dropped the name of an inactive priest, Guy D. Marsico, accused in 1994 by a man who says he was abused by the priest in 1982, according to Bishopaccounability.org, a Catholic church watchdog group. Guy Marsico was a priest in the Diocese of Harrisburg. Rozzi didn't say directly that's why Marsico has held up legislation but the suggestion was clear.

Guy Marsico is "a distant cousin" of the legislator, said Miskin, "but it has nothing to do" with legislation considered by the House Judiciary Committee. Miskin said making "slanderous" remarks against a colleague don't help. Autumn Southard, Ron Marsico's chief of staff, said when the issue of the priest's connection to him surfaced a few years ago, Marsico "didn't know who he was." The lawmaker had to ask other family members to find out, she said. Marsico could not be reached.

As a victim, Rozzi said he regularly hears from victims across the state, "especially Pittsburgh." Asked what he based that on, Rozzi said, "I get so many emails and calls from victims out there looking for justice." Asked to quantify this, Rozzi said it might amount to dozens over the past few years.

"If there is a problem, I'd like to hear about it," said the Rev. Ronald P. Lengwin, Pittsburgh Catholic Diocese spokesman. "If there is, we'd certainly want to respond to it."

Since the early 1990s, the diocese has employed a "first strike and you're out" policy, he said.

"If we get any allegation whatsoever, no matter how foolish ... it is turned over to the district attorney" in the appropriate county of the diocese, Lengwin said.

Brad Bumsted is the Tribune-Review's state Capitol reporter.