Law enforcement officials hold news conference in Irene Garza case
The Monitor
March 9, 2016

http://www.themonitor.com/news/law-enforcement-officials-hold-news-conference-in-irene-garza-case/article_16ffe166-e63d-11e5-baf4-33d83f73acd9.html?mode=print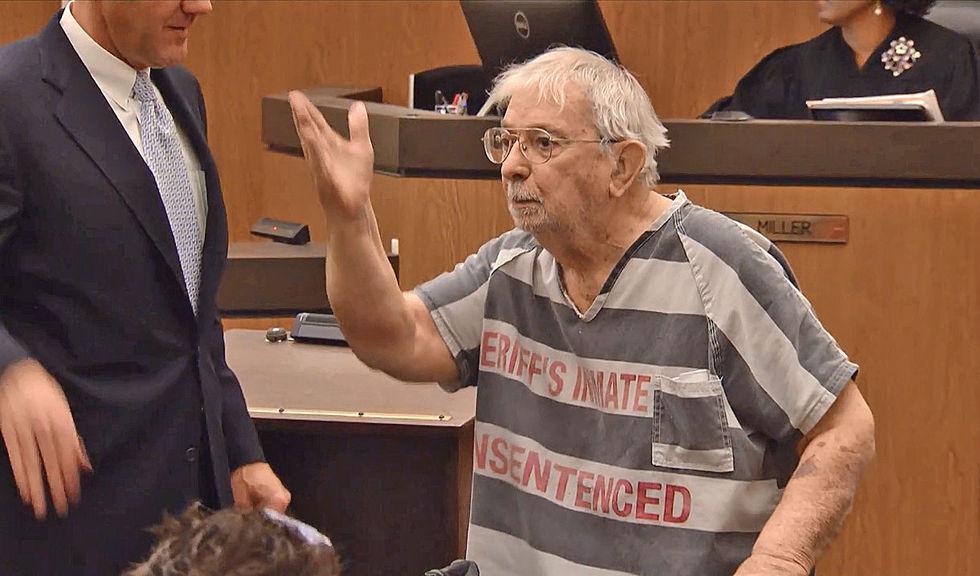 John Feit gestures following his extradition hearing Feb. 24 in Phoenix.
Hidalgo District Attorney Ricardo Rodriguez and law enforcement officials did not take questions during a news conference Wednesday in Edinburg regarding the extradition of John Feit.
Feit, a former priest with Sacred Heart Catholic Church, was arrested by the Texas Rangers, Hidalgo County District Attorney's Office investigators and McAllen police last month in Arizona to face murder charges in the death of 25-year-old beauty queen Irene Garza in 1960.
Feit did not fight extradition to return to Texas.
Wednesday, law enforcement officials would not say when or where Feit would return to the Rio Grande Valley, but he is expected to land in the Valley on Wednesday.
Officials did say that they have new evidence in the case but did not provide information.