Father Virgilio Elizondo, former rector of San Fernando, has died
By Elaine Ayala
San Antonio Express-News
March 14, 2016

http://www.mysanantonio.com/news/local/article/Father-Virgilio-Elizondo-former-rector-of-San-6890037.php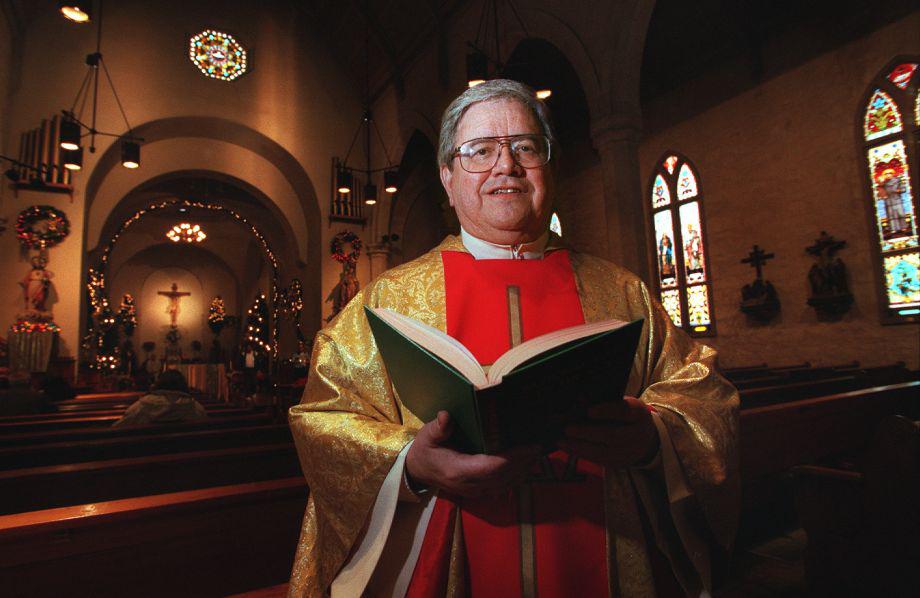 Father Virgilio Elizondo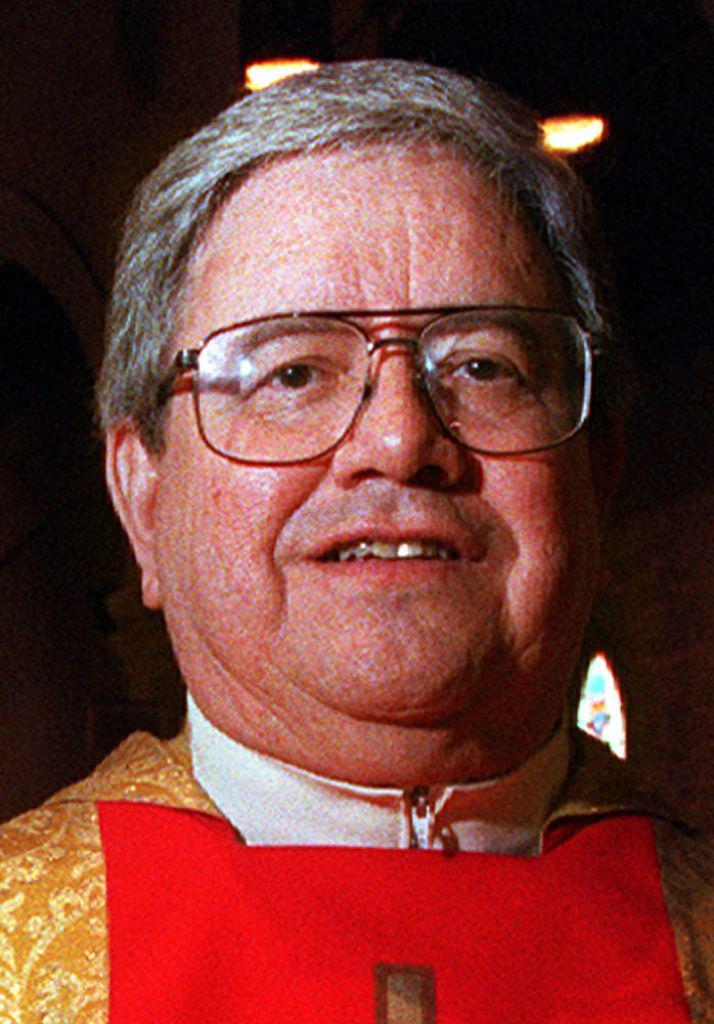 The Rev. Virgilio Elizondo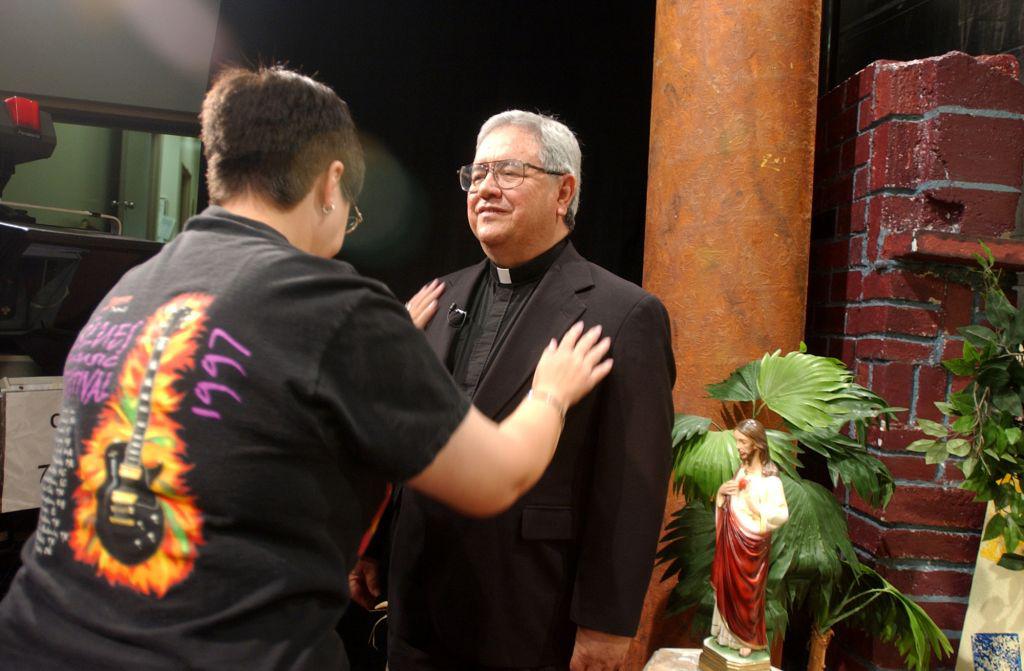 METRO: (left to right) Veronica Perez, acting general manager of Catholic Television of San Antonio, brushes lint off the Rev. Virgilio Elizondo's garments as they prepare to film an informational segment on ... more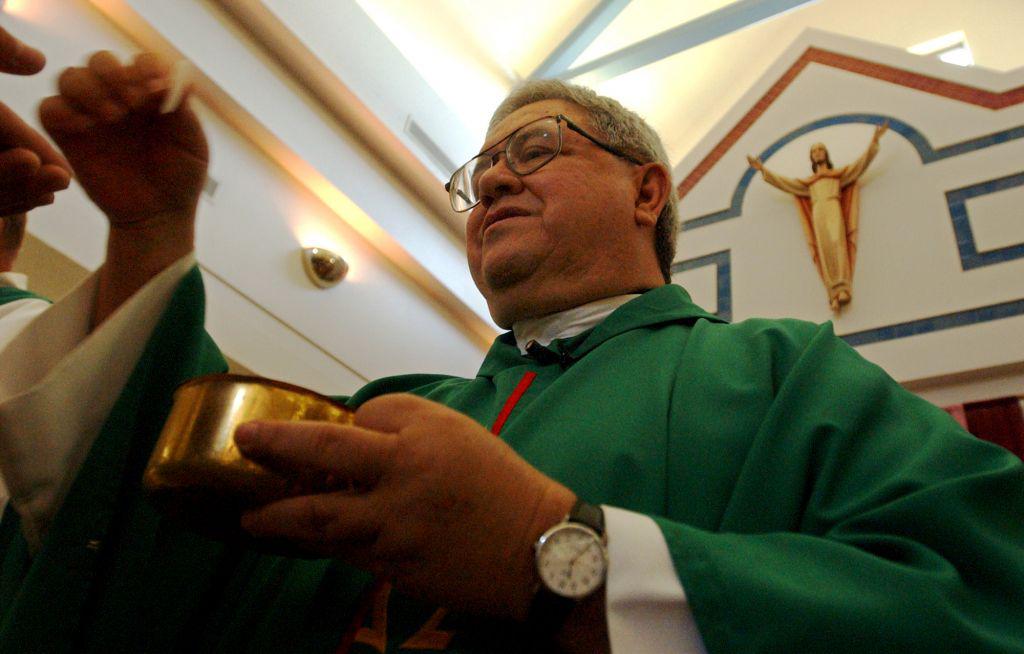 METRO Father Virgilio Elizondo hands out communion at St Rose LIma, Sunday, August 25, 2002.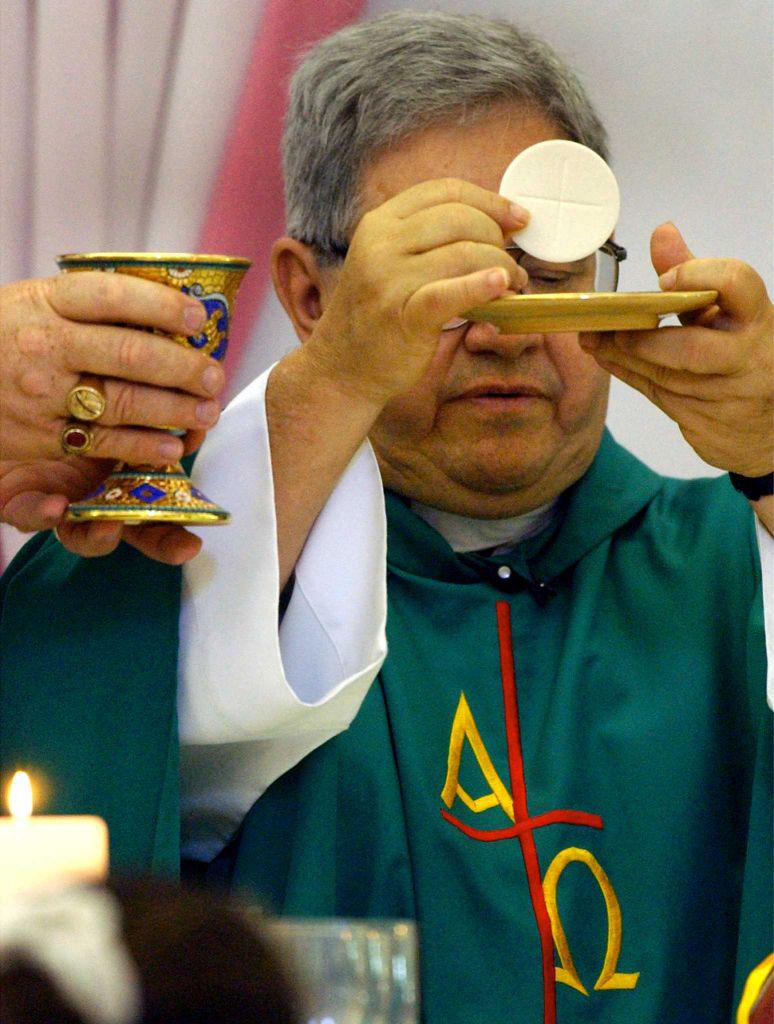 METRO Father Virgilio Elizondo prepares for communion during mass at St Rose LIma Church Sunday, August 25, 2002.
Father Virgilio Elizondo, a well-known theologian, professor at the University of Notre Dame and former rector of San Fernando Cathedral, died Monday, according to several sources.
The Bexar County Medical Examiner's Office verified his death late Monday night, as did a longtime friend and administrative assistant Janie Dillard.
Archdiocese of San Antonio officials did not return calls, nor did several other Catholic officials who knew Elizondo well.
Widely considered the founder of U.S. Latino theology, Elizondo had been living under a cloud of suspicion after a lawsuit filed in Bexar County last May accused him of sexually abusing an unidentified boy more than 30 years ago.
Elizondo denied the allegation and vowed to prove his innocence.
The case was filed by a man, known only as John Doe, who alleged he had been abused by a former priest, Jesus Armando Dominguez, and then was allegedly abused again when he reported the abuse to Elizondo, according to the lawsuit.
"He died this morning," Dillard said Monday evening of Elizondo, for whom she had worked for 30 years. "I just heard at about 6 o'clock."
Dillard could not verify the cause of death, but she said Elizondo "died of a broken heart."
She said the allegations against the priest were not true. "It could never be (true)," she said.
Dillard said she talked with Elizondo weekly but had not heard from him recently.
"He has been my salvation all these years," she said. "He was all heart.
It's going to be real loss to the world," she said. "I'm not just talking about San Antonio. I'm talking about the world."
A highly respected scholar and author, Elizondo founded the Mexican American Cultural Center, now the Mexican American Catholic College, a research and training center for pastoral leaders who come from all over the United States and Latin America to study. The college's library is named for him.
According to several online biographies, Elizondo was the recipient of numerous awards, including the John Courtney Murray Award for outstanding theological contributions from the Catholic Theological Society of America, the Johannes Quasten Award for excellence and leadership in theological development from the Catholic University of America, the Humanitarian Award of the National Conference of Christians and Jews and the Laetare Medal from the University of Notre Dame, which is considered one of the most prestigious awards for U.S. Catholics.
Elizondo was named one of Time magazine's spiritual innovators for the new millennium and had received six honorary doctorates. He authored numerous books, including "Guadalupe: Mother of the New Creation," "Virgilio Elizondo: Spiritual Writings" and "San Fernando Cathedral: Soul of the City" which he co-authored.
Contact: eayala@express-news.net