French Court Launches Criminal Probe against Archdiocese over Child Sex Abuse Cover up
By Mary Papenfuss
International Business Times
March 14, 2016

http://www.ibtimes.co.uk/french-court-launches-criminal-probe-against-archdiocese-over-child-sex-abuse-cover-1549263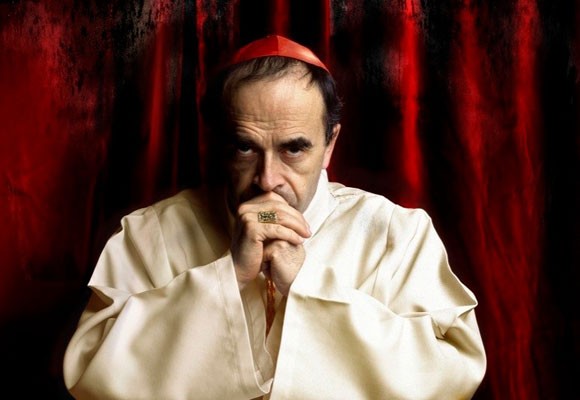 Cardinal Philippe Barbarin, who recently said legalisation of same-sex marriage in France would lead to polygamy and possibly incest, could face French criminal charges that he covered up sexual abuses of some 40 young boys by a priest in his charge.DICI.org



In a ground-breaking case, a court in France has launched a criminal investigation into allegations that the French Catholic hierarchy protected a priest who admitted sexually abusing at least 40 boys. Cardinal Philippe Barbarin, the archbishop of Lyon, has denied any culpability in the sex abuse of young scouts by Father Bernard Preynat from 1986 to 1991.

Preynat, who told authorities he committed the crimes, was finally kicked out of the priesthood by Barbarin in 2015, at least 25 years after the assaults began. After the parents of Preynat's victims first came forward in 1991, a former archbishop in charge at the time removed the priest from parish work where he had access to boys — temporarily. After Preynat "repented" for his crimes he was allowed to work again with children.

In 2007 he was promoted by Archbishop Barbarin to an administrative post where he helped run six dioceses and had access to even more children. The cardinal claims he did nothing wrong because the crimes didn't happen when he was archbishop, and he eventually booted Preynat from the priesthood in 2015 — when French civil authorities finally launched an investigation into the priest's activities.

Barbarin says he first heard of the abuse sometime in 2007 and was convinced Preynat had reformed, reports Associated Press. But Preynat's lawyer says Barbarin knew of the charges for decades.

The French court could levy charges of "failing to report a crime" and "endangering the life of others," which carry a maximum three-year prison sentence and fines up to ˆ45,000 (?35,000). Ironically, the cardinal has taken a particularly harsh stand against gay marriage, arguing that same-sex unions would lead to polygamy and possibly incest.

Lyon archdiocese spokesman Pierre Durieux told Catholic News Service that Barbarin has agreed to co-operate with police and judicial investigators. Victim groups will be closely watching the French case, which could set a precedent for other nations. Despite thousands of uncovered cases of sexual abuse of children by Catholic priests in several countries, much remains to be done to punish attackers and the Catholic leaders who protected them.

It's not enough to remove an errant priest from a parish or even defrock him — particularly decades after abuse — say victims groups. Any child sex-abuse offender should be turned over to secular authorities immediately whether they wear a clerical collar or not," David Clohessy, head of the Survivors Network of Those Abused by Priests, told the Daily Beast.

"Hundreds of bishops have been publicly exposed as having protected predators, endangered kids, deceiving parishioners, misleading police, destroying evidence, intimidating victims, threatening whistleblowers, and discrediting witnesses, and suffer no consequences," he said.

The Vatican's Pontifical Commission for Protection of Minors reiterated in mid-February that bishops have an obligation to "signal cases of sexual abuse to civil authorities."