Reaction to charges against 3 members of Franciscan order
By Ron Musselman
WJAC
March 15, 2016

http://wjactv.com/news/local/reaction-to-charges-against-3-members-of-franciscan-order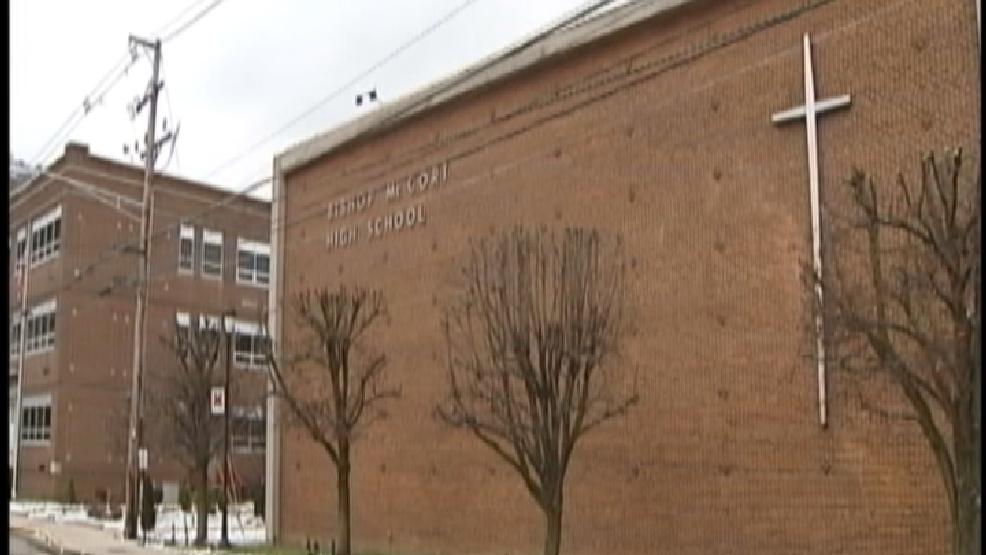 Bishop McCort Catholic High School


[with pdf]



Reaction to the three religious leaders who were criminally charged Tuesday for taking part in an alleged conspiracy that allowed more than 80 victims to be sexually abused by Stephen Baker, a proven child predator, and put hundreds of other children in danger.

Charges against Giles A. Schinelli, 73, Robert J. D'Aversa, 69, and Anthony M. Criscitelli, 61, were announced by Attorney Kathleen Kane during a news conference at Pitt-Johnstown's Heritage Hall.

Bishop McCort Catholic High School Board of Trustees:

"Our goal always was and always will be the safety of God's children. From the beginning, this Board has taken aggressive, proactive steps to investigate and address the disturbing actions of Brother Stephen Baker. Though we did not have any legal jurisdiction or power, we were the only group to do so for far too long.

"Though this has been a long road, we are pleased that the Attorney General has decided to move forward and hold those complicit legally accountable, and we are committed to continuing to fully cooperate with law enforcement as this process continues. We pray that this is one more step on the path to helping the victims of Brother Baker reach peace and closure from this tragedy. And we pray that the healing of the victims and our community may begin."

Barbara Blaine of Chicago, national president member of SNAP, the Survivors Network of those Abused by Priests:

"We are grateful that three Catholic officials who enabled a serial predator to assault 90 kids are being criminally charged. Those who commit clergy sex crimes are sometimes charged. But those who conceal those crimes are rarely charged.

"We hope these charges will prompt more victims, witnesses and whistleblowers to come forward, call police, expose wrongdoers, protect kids and start healing. Now is no time for complacency. These complicit church officials will no doubt get top notch lawyers and try desperately to exploit any and every legal loophole to evade conviction. So it's crucial that others with suspicions about or knowledge of wrongdoing by Franciscans step forward.

"We also hope these charges will bring sorely-needed attention to religious orders. These Catholic groups are often even more reckless, callous and deceitful in clergy sex abuse cases than bishops are.

"We strongly suspect that many more Franciscans knew of and ignored or hid Br. Baker's crimes. We hope that some of them can be charged too."

Thomas Farrell, Friars lawyer:

"We are deeply saddened by the news released today by the Pennsylvania Office of Attorney General. With compassion for the victims and their families, as well as for the Catholic family and the community at large, the Province and its leadership have worked to cooperate with the Office of Attorney General throughout this investigation in the hope that this information could shed light on events that the Province, too, struggles to understand.

"The Province extends its most sincere apologies to the victims and to the communities who have been harmed. It invites the community to join it in prayer for healing and understanding, and for all the priests and brothers who honor their vocations and the Church."