Hearing For Convicted Former Priest Pushed Back To August
Greenville Sun
March 15, 2016

http://www.greenevillesun.com/news/local_news/hearing-for-convicted-former-priest-pushed-back-to-august/article_b7655116-13f3-58e2-bb04-9814176c8075.html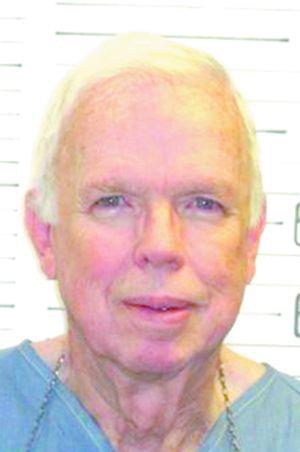 William Casey
A post-conviction hearing initially scheduled to be held last November in Sullivan County Criminal Court for former Catholic priest and Greene County resident William Casey will now be held on Aug. 15.
A hearing re-scheduled for March 9 was reset to the August date. It's at least the third time that Casey's post-conviction hearing has been continued.
Casey, now 82, was found guilty of first-degree criminal sexual conduct and two counts of aggravated rape in 2011. He was sentenced to 35 years in prison. He will be eligible for parole consideration in 2025 when he is 91, according to the state Department of Correction website.
The charges stemmed from conduct that occurred in 1979 and 1980, while victim Warren Tucker attended a Kingsport school associated with the church.
Casey was a longtime resident of the Camp Creek community in Greene County.
The reason for the most recent continuance is not clear. But Tucker is not pleased, said Jeff Koenig, a member of the Survivors Network of those Abused by Priests. Members of SNAP were by Tucker's side throughout the 2011 trial of Casey.
Tucker, who lives out of state and is in his 50s, wants to put the case to rest.
"I talked to Warren and he's flat-out outraged," Koenig said Monday.
The drawn-out appeals process in Tennessee "victimizes the victims," he said.
Tucker made his allegations about Casey public in 2010 after contacting SNAP. Koenig said that having to relive the trauma victims of sexual abuse suffer makes some people reluctant to come forward.
"They're watching this and they're thinking, 'I don't want to go through that,'" Koenig said.
A hearing relating to the case was held in October 2015. Judge James F. Goodwin denied a motion by Casey's lawyer, Frank Santore Jr., to recuse prosecutor Barry Staubus and his office from the case.
Goodwin had earlier denied a motion by Santore to have himself recused from the case as judge. Santore appealed to the state Court of Criminal Appeals, which also denied the motion and remanded the case back to Goodwin's court.
Staubus is district attorney general for the 2nd Judicial District that includes Sullivan County. He was lead prosecutor in July 2011, when Casey's jury trial was held.
The trial judge, Robert H. Montgomery Jr., became a state Court of Criminal Appeals judge in 2014.
Since sentencing in October 2011, Casey has been an inmate at the Tennessee Department of Correction's Northeast Correctional Facility in Mountain City.
At the time of the sexual abuse of Tucker, Casey was serving as priest at St. Dominic Catholic Church in Kingsport, where he was pastor from 1976 through 1987.
He previously served between 1972 and 1976 as the priest at Notre Dame Catholic Church in Greeneville. There have been no allegations of abuse relating to his pastorate here.
Casey was formally removed from the priesthood in February 2013.
In 2014, the state Court of Criminal Appeals affirmed the judgment and verdict of the trial court. A petition for a new trial for Casey was denied in June 2014 by the Tennessee Supreme Court.
State law provides that Casey had one year from the date of the state Supreme Court ruling to file a petition for post-conviction relief.
Santore, of Greeneville, was retained in 2015 by Casey's family to secure a new trial.
Casey was represented at trial by Kingsport criminal defense lawyer Richard Spivey and his son, Matt Spivey. One element of the petition for post-conviction relief fashioned by Santore is an allegation of ineffectiveness of previous counsel.
A key argument in the earlier appeals filed by the Spiveys was that any crimes committed against victim Warren Tucker did not come to light until after what Richard Spivey called a 32-year "pre-accusatorial" delay, which he said constituted a violation of Casey's due process rights.
Tucker first disclosed the abuse to law enforcement in September 2009.
In the petition to be heard in August, Santore questions the time frame of the actions alleged by Tucker in relation to the statute of limitations that applies to the crimes.
Casey was tried on the rape and molestation charges based on laws that were in effect between 1978 and 1980, when the victim said the abuse occurred.
Santore said in 2015 that he identified a new witness whose testimony would call into question when and whether Tucker actually served as an altar boy at the Kingsport church where the molestation occurred.
That testimony could affect the time frame of the allegations and the statute of limitations relating to the charges against his client, Santore said.