Mn Parish Leader Arraigned in Abuse Coverup
KARE
March 18, 2016

http://www.kare11.com/news/crime/mn-parish-leader-arraigned-in-abuse-coverup/88574641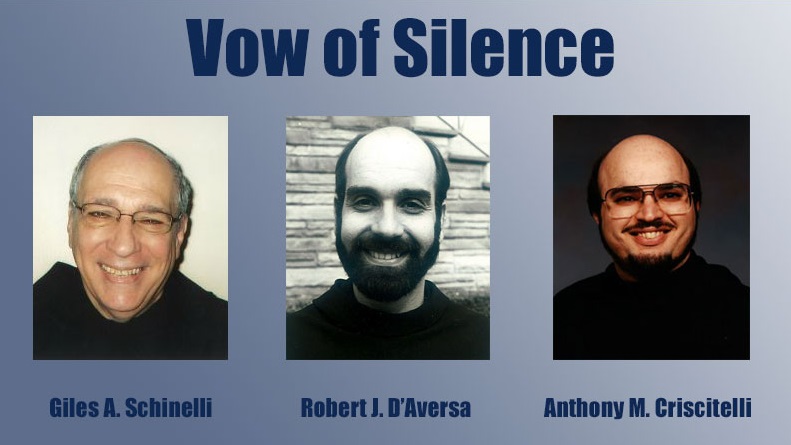 Father Anthony Criscitelli of St. Bridget's Parish in Minneapolis was accused with two other members of the Franciscan Friars of one count each of child endangerment and criminal conspiracy involving an alleged coverup in Pennsylvania.



A Minnesota parish leader is one of three Franciscan friars arraigned Friday morning in Pennsylvania after being charged with allowing a suspected sexual predator to hold jobs where he molested more than 100 children.

Anthony Criscitelli, Robert D'Aversa, and Giles Schinelli are free until an April 14 preliminary hearing on child endangerment and conspiracy charges. Each carries up to seven years in prison.

State prosecutors say Schinelli assigned Brother Stephen Baker to Bishop McCort High School in Johnstown, where he molested students from 1992 to 2000.

Criscitelli and D'Aversa also headed Baker's Franciscan order based near Hollidaysburg. They are charged with continuing to allow Baker access to the school and students.

Baker killed himself in January 2013 after church officials announced he'd molested students there in Ohio in the 1980s, prompting the McCort victims to come forward.

Crisitelli was serving as pastor at The Church of St. Bridget in Minneapolis, but was pulled from duty by the Archdiocese of St. Paul and Minneapolis. In at statement Tuesday, the Archdiocese said Criscitelli "was removed from ministry in the Archdiocese of Saint Paul and Minneapolis, pending the outcome of criminal charges that were filed against him this morning in Pennsylvania." The statement also said the Archdiocese "has no record of any allegations of misconduct" against Criscitelli, who has worked in the archdiocese in 1982.

Friday morning's court appearance was an emotional one for some of those in attendance. "My son is dead because of your poor decision-making!" yelled Barbara Aponte, of Poland, Ohio, as the clerics entered the district court. The Morning Call reports that her son, Luke Bradesku, was abused by Baker at John F. Kennedy High School in Warren, Ohio, and killed himself in 2003 at 26. The Youngstown settlements stemmed from lawsuits filed by that school's former students.