San Antonio gathers to mourn Father Virgilio Elizondo
By Elaine Ayala
San Antonio Express-News
March 19, 2016

http://www.expressnews.com/news/local/article/San-Antonio-gathers-to-mourn-Father-Virgilio-6924115.php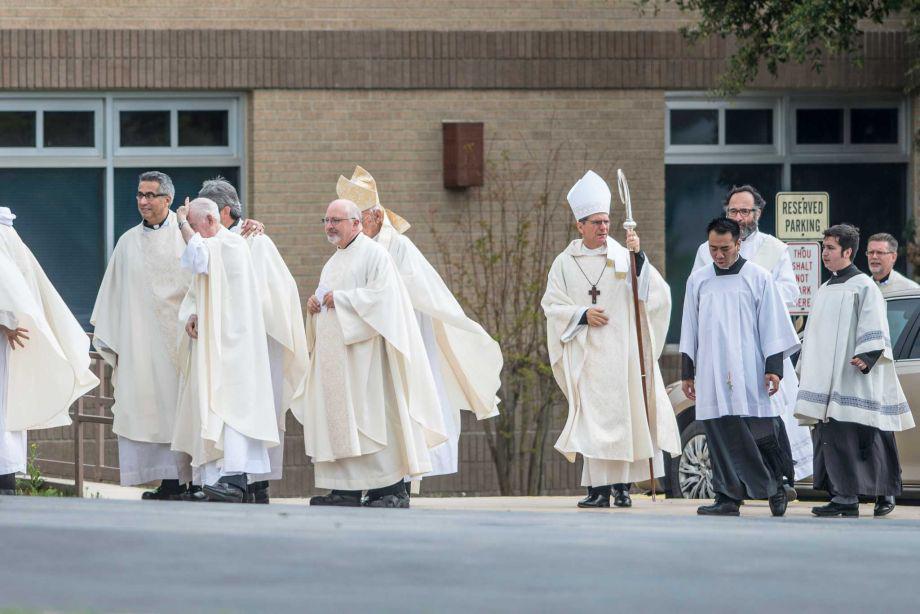 Archbishop Gustavo García-Siller prepares with other clergy to enter a service for Father Virgilio Elizondo at St. Rose of Lima Catholic Church. Many ordinary Catholics and non-Catholics attended, as did leaders in the city's business, academic and civic life.
More than 1,000 people filed into St. Rose of Lima Catholic Church on Saturday morning and at least 100 more stood behind those packed pews to say goodbye to one of the Archdiocese of San Antonio's best-known and most-beloved priests.
Father Virgilio Elizondo, 80, died Monday from a self-inflicted gunshot wound.
The church parking lot was filled an hour before the 11 a.m. memorial service, attended by dozens of brother clergy who wore the customary white vestments of funerals.
Archbishop Gustavo García-Siller presided over the Mass, and Father David Garcia, a longtime friend of Elizondo, delivered a sorrowful homily in the parish where Elizondo served for 20 years while traveling back and forth to teach at the University of Notre Dame.