Kentucky Archdiocese Sued over Hundreds of Lewd Photos

By Joseph Pelletier
Church Militant
March 30, 2016

http://www.churchmilitant.com/news/article/kentucky-archdiocese-sued-over-hundreds-of-lewd-photos




Father Stephen Pohl sentenced to almost three years in prison for child pornography

The scandal of a Kentucky priest accused of accessing child porn is escalating even after the cleric was sentenced for the crimes.

Following a Tuesday ruling slapping Fr. Stephen Pohl with almost three years in prison, in addition to supervised release and a nearly $8,000 fine, the parents of a young boy are suing the archdiocese of Louisville alleging negligence on their part in reigning in priests accused of sexual misconduct.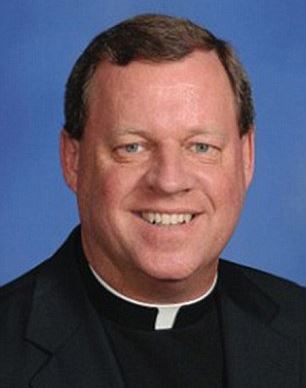 Fr. Stephen Pohl



In a lawsuit filed with the Jefferson Circuit Court, Richard and Christeena Gallahue claim the priest had taken inappropriate photographs of their son, a student at St. Margaret Mary School, and allege the archdiocese failed to report the misconduct and were careless in their monitoring of Pohl, who had used church computers to view pornography.

The accusations imply a failure on the part of the Louisville church hierarchy to keep a pledge made promising increased efforts to expose abusive priests within the archdiocese. The promise had been made after nearly $26 million was paid out in 2003 to 243 individuals believed to have been molested by diocesan clerics. The suit additionally describes the conduct of Abp. Joseph Kurtz of Louisville — current president of the U.S. Conference of Catholic Bishops — as "outrageous and intolerable because it offended generally accepted standards of decency and morality."

"It's disturbing that it could go on without folks knowing about it that are in positions of power," remarked William McMurry, a Louisville attorney representing the Gallahues.

An investigation into Pohl began after Christeena Gallahue witnessed her two children being photographed by the priest in August 2014. When confronted, he allegedly "acted very nervous and startled, all of which was out of character for Pohl."

Following the incident, the seven-year-old son began "acting defiantly" and "didn't want to go to school anymore," according to Richard Gallahue. It was eventually discovered Pohl had directed the boy to place "his hands on his knees and move his legs apart" while the priest took photographs. The Gallahues confronted Pohl, discovering "several photos of other young boys" posed in the same way on the cleric's phone.

After being notified, police conducted a search of the rectory, discovering more than 150 additional photos of children from the parish school, which serves more than 700 children. It was during this investigation authorities discovered child pornography on Pohl's computer. The archdiocese of Louisville promptly placed Pohl on leave and suspended his ministry, confirming eight days later he had submitted his resignation.

Pohl was arrested in Largo, Florida in August and taken into FBI custody, pleading guilty to a single count of possession of child pornography in January. Following the sentencing Pohl stated he would "pray for all who have been hurt by [his] actions that they might have God's healing and peace." The priest also announced his intent to undergo therapy while in prison.

The Gallahues, who have since placed their children in a public school and no longer belong to St. Margaret Mary parish, admit that while their "faith in God is unchanged," they have lost all trust "in the leaders of the Church."

The family is seeking compensation for damages for emotional distress and hope the case will effect positive change within the Church. "It's not about stopping after the fact," Richard Gallahue explained. "It's about preventing to begin with."

The archdiocese of Louisville has not yet released a public statement on the lawsuit.