Vatican Defrocks Former Norwell Priest
By Lane Lambert
Wicked Local Norwell
March 31, 2016

http://norwell.wickedlocal.com/article/20160331/NEWS/160339007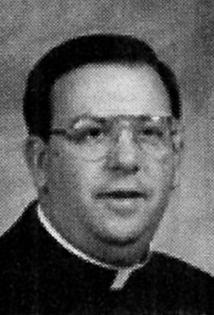 Thomas H. Maguire has been defrocked by the Vatican.



The Vatican has defrocked a former pastor of the Saint Helen Mother of the Emperor Constantine parish in Norwell for the abuse of a minor.

Boston Archdiocese spokesman Terrence Donilon said at noon Thursday that Thomas H. Maguire has been "dismissed from the clerical state."

"He may no longer function in any capacity as a priest," Donilon said.

Maguire had been pastor at the Norwell parish for 11 years, from 2001 to 2012. He went on voluntary leave in October 2012, when he was accused of inappropriate behavior in the presence of minors.

Donilon said the Vatican defrocked Maguire after "other victims" subsequently reported inappropriate sexual conduct in the mid 1990's and earlier.

He said those accusations were also reported to law enforcement, but they fell outside of the statute of limitations for criminal investigation.

Donilon said the Archdiocese continued to investigate the complaints "and determined that they were credible."

"A church process under canon law was undertaken and has concluded that Maguire is guilty of abuse of a minor," he said.

"We are grateful to the victims who had the strength to come forward," Donilon said.

The Rev. Maguire was ordained in 1976. Before he was pastor in Norwell he'd worked at Sacred Heart in Quincy, St. Mary in Dedham, Our Lady of Rosary in Stoughton and St. John the Evangelist in Canton, among other parishes.