Maurizio case: Motion to freeze convicted priest's money denied
By David Hurst
Tribune-Democrat
April 5, 2016

http://www.tribdem.com/news/local_news/maurizio-case-motion-to-freeze-convicted-priest-s-money-denied/article_5d628679-702b-5e3e-8f1f-9c9d038c355a.html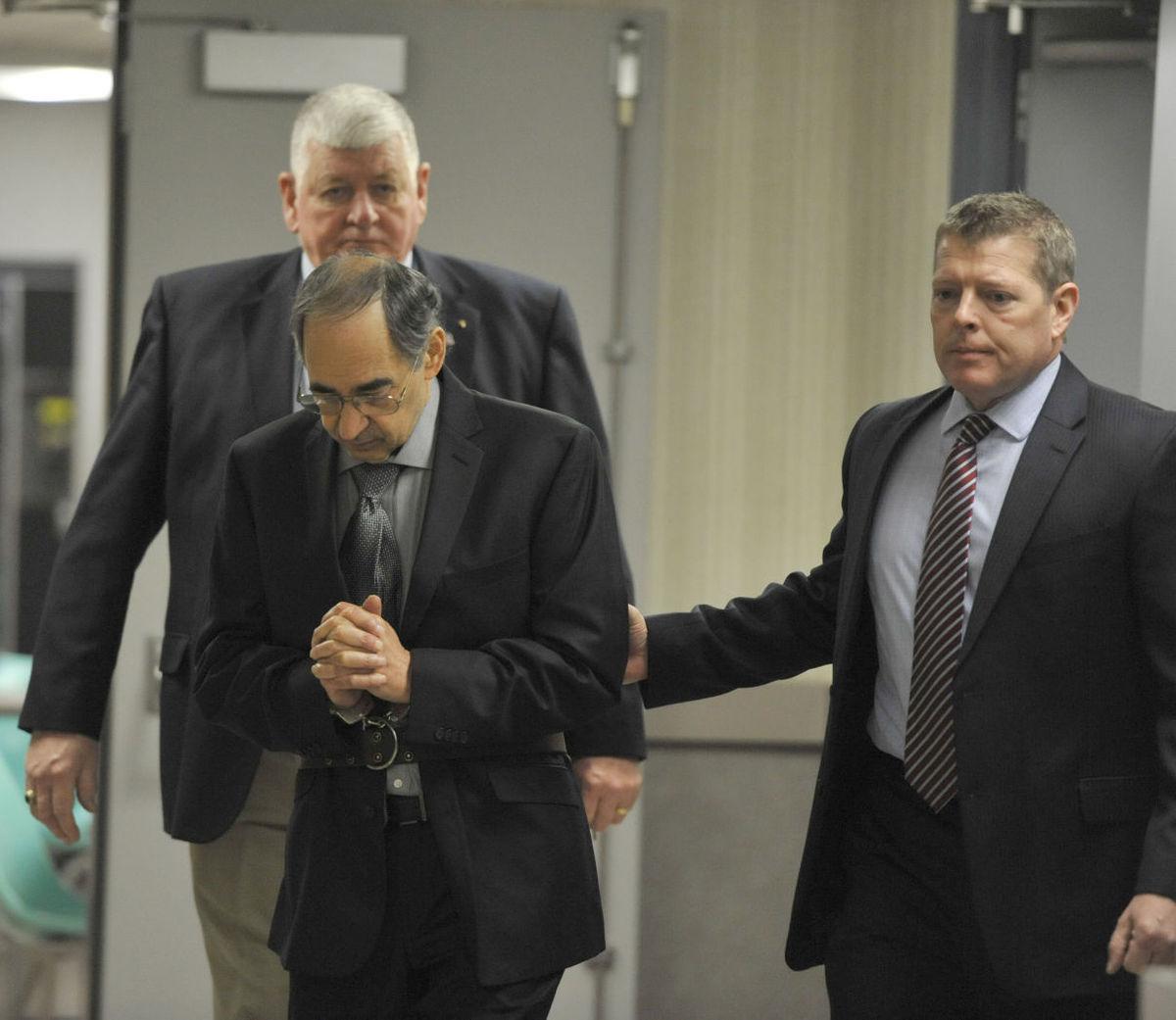 Members of the U.S. Marshals Service lead former Central City priest the Rev. Joseph Maurizio to a Tuesday, Feb. 2, 2016, evidentiary hearing in downtown Johnstown.
Photo by Todd Berkey
U.S. District Judge Kim R. Gibson has denied a motion to freeze a convicted former Central City priest's assets because of delayed efforts to repay his court debts.
In a one-page order, Gibson denied federal prosecutors' request, saying the Rev. Joseph Maurizio's "fine and restitution payments have been received by the Clerk of Court."
Court documents, including copies of several treasurer's checks dated March 26, show the payments were made last week – albeit after an earlier court deadline – with $50,000 sent to pay off court-issued fines.
But the payments included $10,000 in restitution each of two former Honduran orphans – both now adults – who were victims during Maurizio's mission trips to the impoverished country, a jury found last year.
Maurizio was sentenced to more than 16 years in prison for sexually abusing the boys and transferring funds into the country to fund his acts.
The 70-year-old Windber area native has maintained his innocence and is appealing his case, seeking a new trial.
Contact: dhurst@tribdem.com