Victim Raped by Upstate Priest Wants N.Y. to Fix Sex Abuse Statute
By Michael O'keeffe
New York Daily News
April 8, 2016

http://www.nydailynews.com/new-york/victim-raped-priest-n-y-fix-sex-abuse-law-article-1.2592798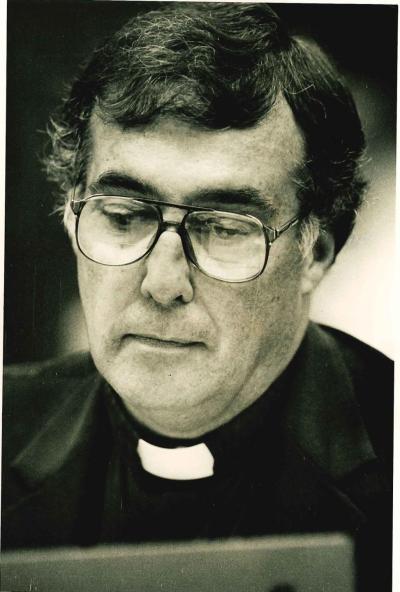 Msgr. Charles Eckermann was defrocked and sentenced to a life of prayer and penance by the Vatican after a probe showed the sex abuse claims against him were credible.



Kevin Braney went through hell in the basement of a church rectory.

Braney says he was a devout 15-year-old altar boy when Msgr. Charles Eckermann first raped him in a rectory storage room at St. Ann's Church in Manlius, a suburb of Syracuse. Braney says Eckermann assaulted him at least a dozen times in 1988 and 1989 on a mattress the priest had stashed in the storage room.

"I was taught to trust and believe priests because they were the closest thing to God on Earth, and he told me if I defied him, I was defying God," Braney said. "He said he had a divine right to abuse me.

"He told me he would put my genitals in a vise if I resisted," added Braney, now an executive at a mental health agency in Boulder, Colo., and an advocate for sexual abuse victims. "He said he would kill me if I said anything."

Eckermann, now 84, was defrocked and sentenced to a life of prayer and penance by the Vatican in October 2014 after an investigator hired by the Diocese of Syracuse deemed Braney's allegations credible. But Braney, 43, is unable to pursue criminal charges or civil litigation against Eckermann or the church because New York's statute of limitations bars child sex abuse victims from proceeding with cases after their 23rd birthday.

That's why Braney supports the Child Victims Act, a bill sponsored by Queens Assemblywoman Margaret Markey that would eliminate the statute of limitations in sex abuse cases and open a one-year window for victims of past sexual abuse to file civil suits.

"The best thing for the Catholic Church would be for the law to change and let justice run its course," Braney said. "It would bring closure for the victims and their families and it would let the church move forward and heal the damage caused by the sex-abuse scandal."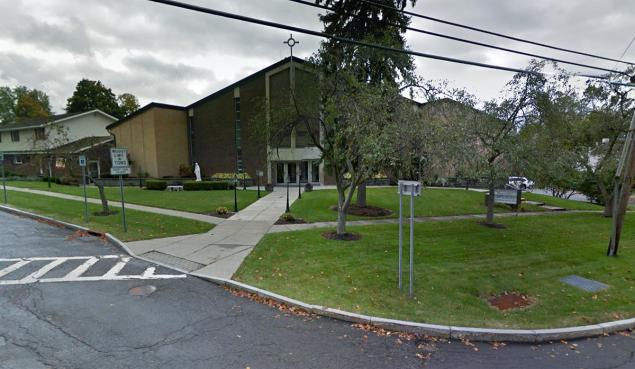 The alleged abuse took place in St. Ann's Church in Manlius, N.Y., in 1988 and 1989.



The Child Victims Act faces stiff opposition from the Catholic Church, including the Diocese of Syracuse, but diocesan spokeswoman Danielle Cummings called Braney "courageous" for speaking out about the abuse.

Church officials weren't always so sympathetic, Braney said. When he finally found the guts to tell another priest about Eckermann's abuse, the priest hit him in the face.

Church officials were reportedly put on notice about sexual misconduct by Eckermann, who served on the Syracuse board of education and was a high school teacher and principal, four years before he began abusing Braney.

Braney says he was also raped by another priest, the Rev. James Quinn, in 1989 during a rehearsal for his confirmation.

"He took me to a room in the rectory and raped me," Braney said. "I was frozen. I was disconnected from my body. I just wanted it to end. I remember I focused on a clock. It was 4:23 in the afternoon."

Eckermann could not be reached for comment. Quinn died in 2013.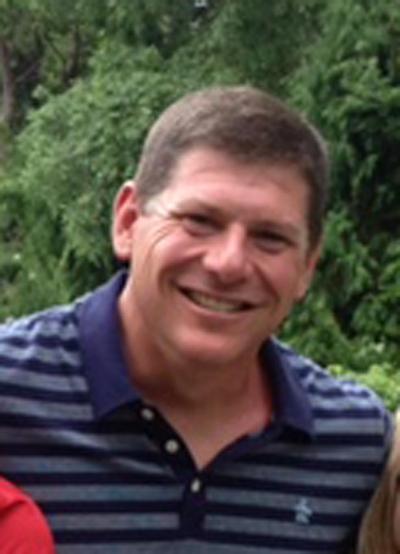 Kevin Braney says he's still tormented by the abuse he suffered as a teen.



Braney says he dealt with the internal demons unleashed by the sexual abuse by throwing himself into sports and his studies. He became a star lacrosse player at Brown University and moved to the Denver area, where he earned a doctorate in education at the University of Colorado. He later became the principal of Boulder High School.

Braney was working with teens who had been abused — when the memories he repressed for decades came flooding back about four years ago.

Braney's pain became public in March 2013, when police were called to his home during an argument with his former wife. He told the Boulder cops who arrested him on suspicion of domestic violence that he was dealing with the stress that came from his abuse. The police told Braney — who later pleaded guilty to a misdemeanor for damaging property — to contact Syracuse-area prosecutors or police.

The Onondaga DA's office investigated Braney's claims, but prosecutors told Braney they could not file charges because the statute of limitations had expired.

SEX ABUSE VICTIMS PRESS GOV. CUOMO FOR SUPPORT IN CHANGING LAW

Current Syracuse bishop Robert Cunningham has apologized to Braney for the abuse and the diocese has paid for therapy. But Braney wants more: He wants transparency. He wants the diocese to publicly identify clergy who also face credible allegations of abuse.

Cummings said the diocese is reluctant to do so because other victims who have come forward have asked to keep details of their abuse — including identities of the abusers — private.

Braney said that practice puts the responsibility for transparency on victims and survivors.

"It perpetuates the shame and secrecy," Braney said. "Most of all it protects pedophiles."