U.S. Church Sex Abuse Survivor to Sue Diocese in India for Reinstating Perv Priest
By Michael O'Keeffe
New York Daily News
April 14, 2016

http://www.nydailynews.com/news/world/u-s-survivor-sue-india-church-reinstating-perv-priest-article-1.2606218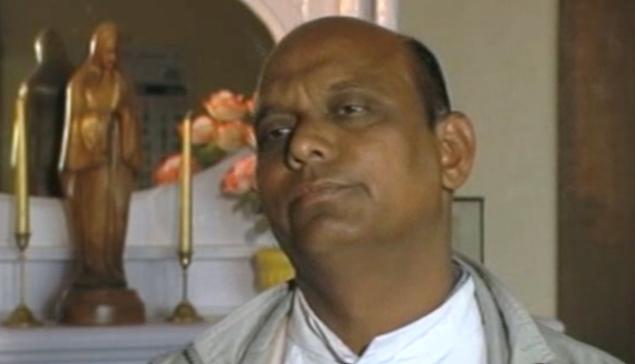 The Vatican reinstated convicted pedophile and Catholic priest, Father Joseph Jeyapaul, in February 2016, less than a year after he pleaded guilty to sexual assault of a minor in Minnesota.



A former New Yorker who says she was sexually abused by a priest reinstated by the Vatican earlier this year - even though he had pleaded guilty to criminal charges - is expected to file a federal lawsuit against the cleric's diocese in India.

Minnesota attorney Jeff Anderson will file suit on behalf of Megan Peterson in federal court that claims the Diocese of Ootacamund endangered children by reinstating the Rev. Joseph Jeyapaul to ministry.

Anderson and Peterson will speak about the lawsuit at a news conference in St. Paul Tuesday, according to a press advisory released by Anderson's law firm.

Peterson, a member of the advocacy group SNAP (Survivors Network of those Abused by Priests), said she could not comment on the lawsuit until after it is filed, but she told the Daily News in February that she believed the decision to reinstate Jeyapaul gave the pedophile priest a green light to molest children in his native India.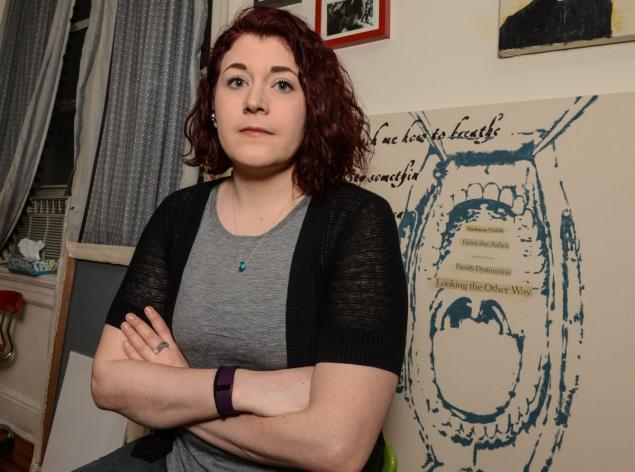 Megan Peterson is a sexual abuse survivor who was assaulted by a priest when she was 14 years old. Peterson pictured on February 23, 2016 in Queens, New York.



"We hope Catholics in Minnesota, India and elsewhere bombard their bishops with calls and emails until this irresponsible move is reversed," said SNAP director David Clohessy.

"This may well be the worst case of callous and reckless actions by Catholic officials we've seen in 15 years."

Peterson, who grew up in Greenbush, Minn., says she was a devout 14-year-old altar server and church choir member when Jeyapaul first raped her in his parish office.

The abuse continued for a year and some of the attacks took place in the church confessional. Peterson said Jeyapaul blamed her for the assaults and forced her to confess that she had made him "impure."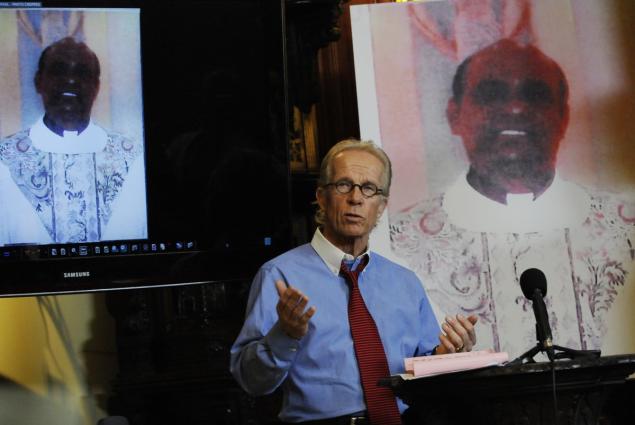 In this Monday, April 5, 2010 file photo, attorney Jeff Anderson stands between photos of The Rev. Joseph Palanivel Jeyapaul during a news conference in St. Paul, Minn.



Peterson told a school counselor about the abuse, and the counselor notified law-enforcement officials. Jeyapaul fled to India in 2010 after he was charged with assaulting Peterson and another girl. The priest fled to India but was arrested in 2012 by Interpol and extradited to the United States.

The priest pleaded guilty to sexual assault of the second girl in a plea deal. The charges stemming from his alleged abuse of Peterson were dropped. Jeyapaul was sentenced to a year behind bars but was released shortly after the deal was reached because of time served while awaiting trial.

Peterson sued the Diocese of Crookston, Minn., and won a $750,000 settlement in 2011.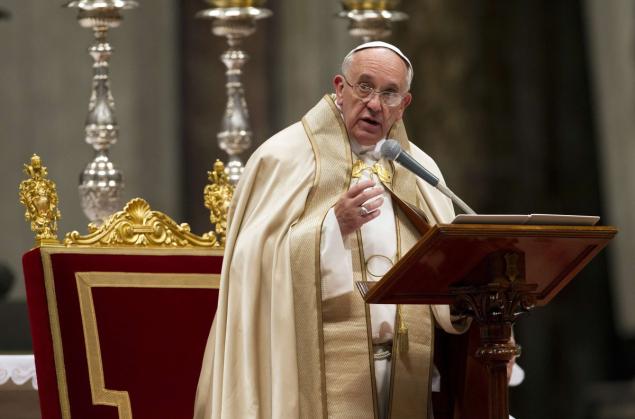 Pope Francis at the St. Peter Basilica in Vatican November 23, 2013. The Vatican's Congregation for the Doctrine approved Jeyapaul's reinstatement in January.



Jeyapaul returned to India late last year and appealed for a return to the ministry after serving a suspension of less than a year. The Vatican's Congregation for the Doctrine approved his reinstatement in January.

Anderson and the Vatican's embassy in Washington did not return requests from comment. The Diocese of Ootacamund did not respond to an email seeking comment.

The Vatican's decision to reinstate Jeyapaul was especially disturbing, Peterson told The News earlier this year, because Pope Francis said a month later there was a special place in hell for bishops and other church officials who enable rather than report child-molesting clergymen.

"It's very clear what side the Church is on and it's not about child protection or about morality," said Peterson, a 26-year-old artist who moved from Queens to Wisconsin earlier this month to attend art therapy school. "The bottom line is that the Church is not protecting children."