Catholic Diocese in India Reinstates Priest Who Admitted Child Sex Abuse
By Kenan Machado
Wall Street Journal
April 22, 2016

http://blogs.wsj.com/indiarealtime/2016/04/22/catholic-diocese-in-india-reinstates-priest-who-admitted-child-sex-abuse/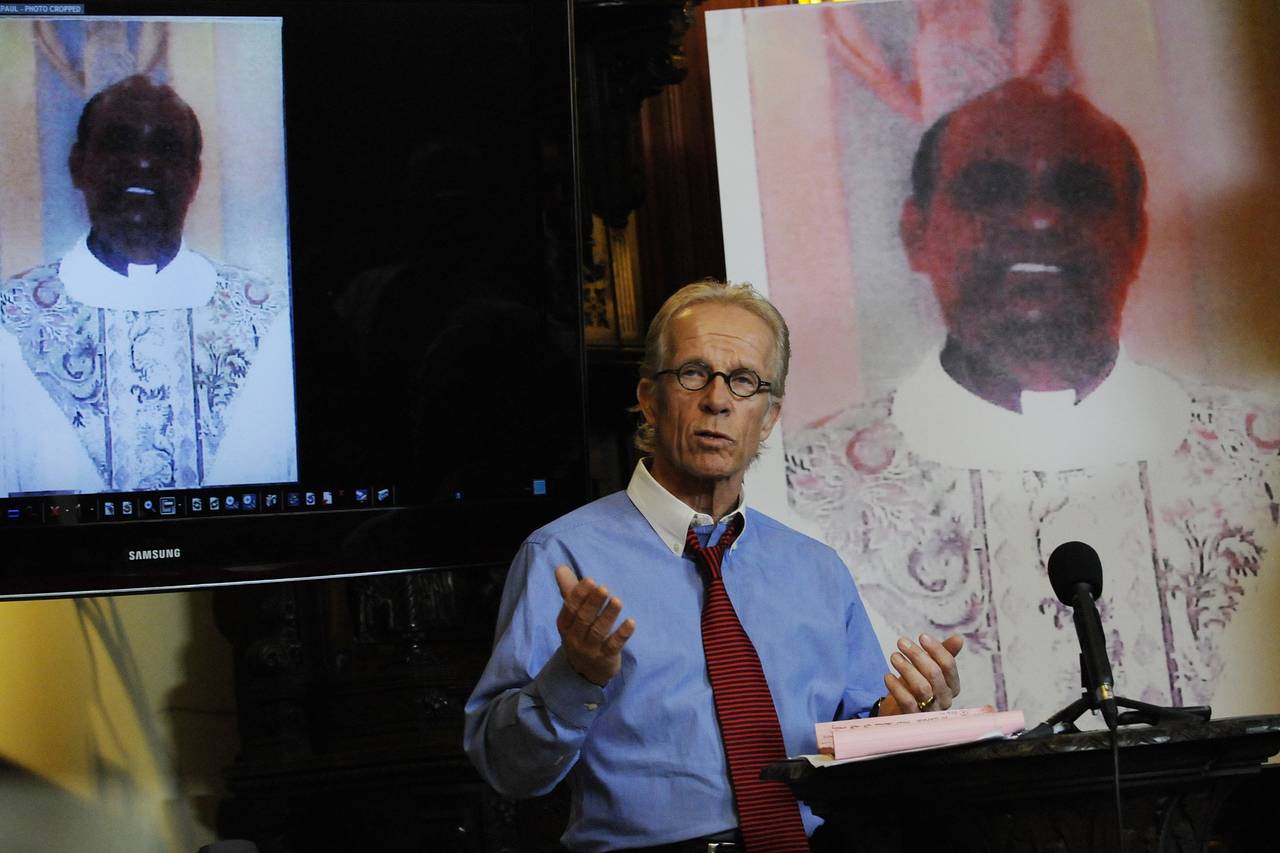 Attorney Jeff Anderson stands between photos of Joseph Palanivel Jeyapaul during a news conference in St. Paul, Minn., April 5, 2010. PHOTO: JIM MONE/ASSOCIATED PRESS



A Roman Catholic diocese in southern India said Thursday it consulted with the Vatican before reinstating a priest who pleaded guilty last year to the sexual abuse of a minor in the U.S.

The suspension of the priest, Father Joseph Palanivel Jeyapaul, 61 years old, was lifted by Bishop Amalraj Arulappan from the Diocese of Ootacamund in the southern Indian state of Tamil Nadu, earlier this year, Father Sebastian Selvanathan, a spokesman for the diocese said.

Father Jeyapaul was deputed to serve in the Diocese of Crookston in Minnesota in the U.S. in 2004. He returned to India in September 2005 and two years later, criminal charges were filed against him in the U.S. accusing him of sexually abusing a girl between 2004 and 2005. Father Jeyapaul was suspended from the Indian diocese in 2010.

He was arrested in India in March 2012 and extradited to the U.S. where he was held jail in Roseau, MN. In May 2015, he pleaded guilty to criminal sexual conduct, according to court documents.

He was released from jail, after having been jailed for three years and four months, and was deported from the U.S. in July 2015.

On Monday, a lawsuit was filed in Minnesota against the Indian diocese on behalf of a woman who alleges that she, too, was sexually abused by Father Jeyapaul in 2004.

The priest is living in the residential premises of the diocese, Father Selvanathan said, adding that "he has no responsibilities whatsoever." When asked if Mr. Jeyapaul was prevented from having contact with children, Father Selvanathan said: "It is not a jail." He didn't comment on why Father Jeyapaul was reinstated.

The diocese said Mr. Jeyapaul wasn't available to comment and his public defender in the U.S. couldn't be reached.

The Bishop lifted the suspension on Father Jeyapaul after consulting with higher officials, Father Selvanathan said. "There was guidance of the Vatican," he said without commenting on whether it approved the reinstatement. Vatican spokesman, Rev. Federico Lombardi, declined to comment.

Pope Francis has taken a strict stance on child abuse. In September 2015, he met with victims of sex abuse by priests, expressing his "solidarity" for their suffering and assuring them the guilty will be punished.

In the lawsuit filed in the U.S. District Court in Minnesota on Monday, the plaintiff alleged that Father Jeyapaul engaged in unpermitted sexual contact with her on multiple occasions in 2004 when she was about 15 years old and he was serving in the Diocese of Crookston. The U.S. court doesn't have jurisdiction over the action of an Indian diocese but it can award damages in the U.S. which are enforceable on any property or money the diocese may have in the U.S.

The lawsuit alleges that Father Jeyapaul's reinstatement has caused the woman "severe and permanent emotional distress, physical manifestations of emotional distress, embarrassment" and other injuries. The woman is also unable to go about her normal daily activities, the lawsuit says.