Child Sex Abuse Victim's One-man Fight for Justice
By Chauncey Alcorn, Rich Schapiro
New York Daily News
April 22, 2016

http://www.nydailynews.com/new-york/child-sex-abuse-victim-one-man-fight-justice-article-1.2611766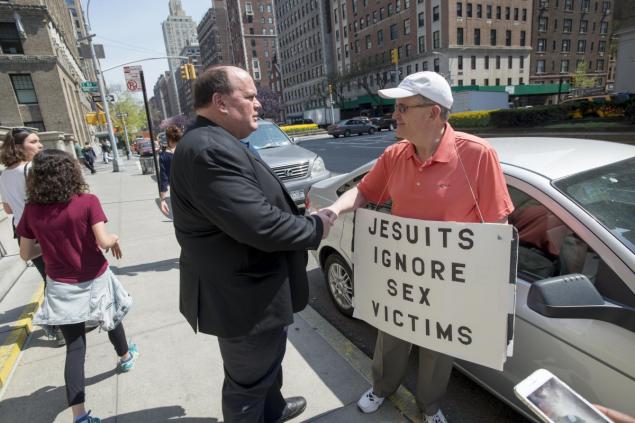 "If a child is murdered, there's no statute of limitations on that," said Robert Hoatson (r.), of Road to Recovery, a nonprofit group that is supporting Gumpel and other child sex abuse victims.



A Connecticut screenwriter who says he was preyed upon by a notorious Jesuit priest brought his campaign for justice to the Upper East Side Friday.

Neil Gumpel called for an end to the statute of limitations in child sex abuse cases in a one-man demonstration outside the Church of St. Ignatius Loyola on Park Ave.

"It just sickens me they're allowed to flaunt this statute of limitations stuff," said Gumpel, 58, who is seeking an official apology from the Jesuits.

"The night that happened to me, I as a person was pretty much murdered."

Gumpel says he was beaten, strangled and raped by the Rev. Roy Drake during a college tour at the Maine Maritime Academy in 1974.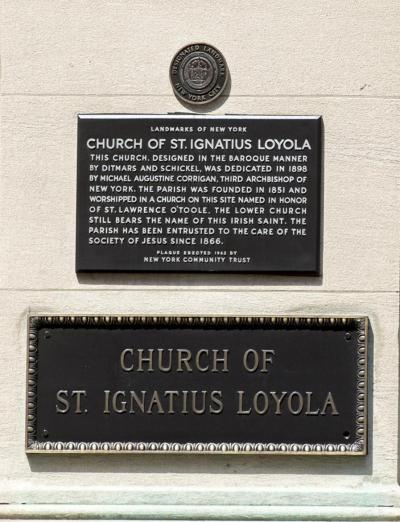 Neil Gumpel called for an end to the statute of limitations in child sex abuse cases in a one-man demonstration outside the Church of St. Ignatius Loyola on Park Ave.



The attack sent Gumpel into a downward spiral of alcohol abuse and depression.

"When you've been raped like that and nobody believes you, it's like poison," Gumpel said. "It eats away at you. It's destroyed our family to this day."

DEMS TO PUSH BILL TO HELP CHILD SEX ABUSE VICS SEEK JUSTICE

Drake died in 2008, three years after he was accused of raping a 13-year-old boy in 1968

Victims of sex abuse have until their 23rd birthday to seek civil or criminal action in New York courts — and until their 21st birthday to pursue a civil claim in federal court.

In New York, a pair of bills seek to eliminate the statute of limitations on the state level.

And Sen. Chuck Schumer has added a provision to his Adam Walsh Reauthorization Act of 2016 that would extend the statute of limitations in federal civil cases for victims of sexual abuse, sex trafficking and other crimes related to child pornography.

"If a child is murdered, there's no statute of limitations on that," said Robert Hoatson, of Road to Recovery, a nonprofit group that is supporting Gumpel and other child sex abuse victims.

"Why would you put a statute of limitations on if a child's soul is murdered?"

Calls to the USA Northeast Province of the Society of Jesus were not returned.

Contact: rschapiro@nydailynews.com