Altoona-Johnstown bishops' actions on abuse claims called into question
By Brad Bumsted
Tribune-Review
April 23, 2016

http://triblive.com/state/pennsylvania/10250687-74/maurizio-diocese-abuse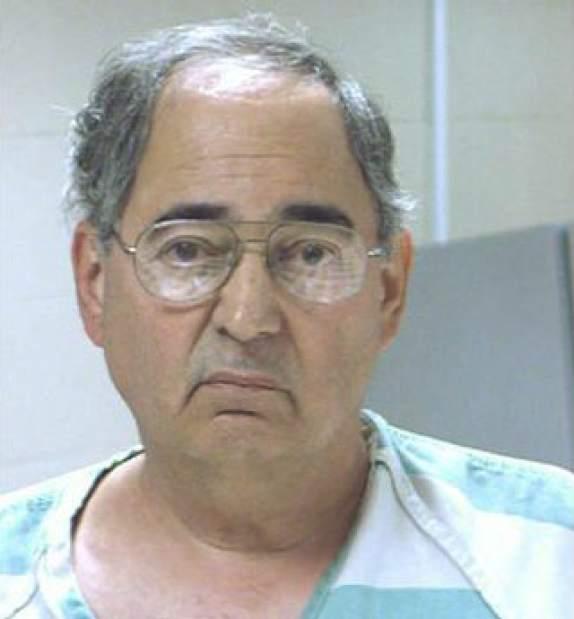 The Rev. Joseph Maurizio Jr.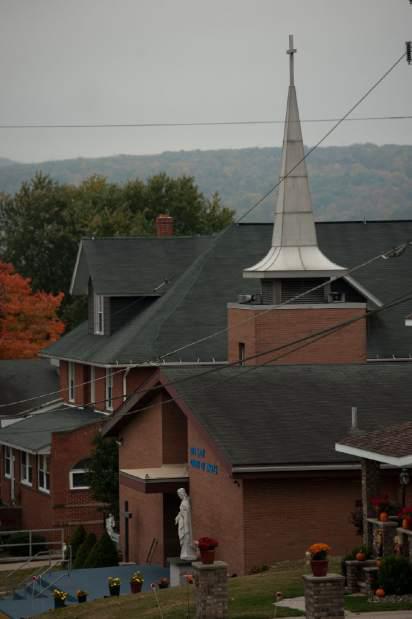 A jury concluded the Rev. Joseph D. Maurizio Jr. engaged in "unlawful sexual acts" with children in Honduras. Maurizio served at Our Lady Queen of Angels Church in Central City, Somerset County, from 2003 until his arrest in 2014.
HARRISBURG — Sitting through Mass with the Rev. Joseph D. Maurizio Jr. presiding was surreal for Elizabeth Williams.
She felt a chill.
"I just wanted to get up and leave. But I felt I could not," said Williams, a physician's assistant.
Her anxiety stemmed from knowing she was about to confront Maurizio with allegations that he had molested boys at a shelter for street kids in Honduras.
Maurizio, a former Roman Catholic priest in Somerset County, visited the shelter on mission trips and provided financial support through a nonprofit. After the Mass on Nov. 11, 2009, Williams, the former president of ProNino USA, and Stephen Beer, a board member of the group that helps Latin American street children, met Maurizio in the rectory of Our Lady Queen of Angels in Central City, Somerset County, and told him boys "were reporting inappropriate sexual harassment or abuse."
The priest was "quiet and calm," Williams, 46, recalled. Maurizio "denied it happened and expressed concern about his future," she said.
They met with former Bishop Joseph Adamec and other officials of the Altoona-Johnstown diocese the next day. Williams later returned to Altoona and met with former Vicar General Michael Servinsky and other diocese officials. She brought videos of boys saying they'd been molested and describing the acts.
"Bishop Adamec promised to put (Maurizio) on leave or in some role where he was not with children within a day or so," Williams said.
But documents show Maurizio, now 71, remained at Central City for nearly five years until his arrest in 2014. His case is of ongoing significance because U.S. Attorney David Hickton in Pittsburgh might pursue a federal racketeering lawsuit to determine whether diocese officials engaged in criminal activity by covering up abuse by priests.
Hickton's office prosecuted Maurizio, who is serving a 16-year prison sentence for illicit sexual conduct in foreign places, possession of child pornography and international money laundering. A jury concluded Maurizio traveled to Honduras from 1999 to 2009 and gave money and candy to children with whom he engaged in "unlawful sexual acts."
Pennsylvania appears to be at a "tipping point" on the possibility of more priest abuse charges and major public policy shifts on civil litigation in child abuse cases, said Terry McKiernan, founder of the Boston-based Bishopaccountability.org. The state Attorney General's Office is investigating 300 calls made to a hotline since the March release of a grand jury report implicating other priests in the Altoona-Johnstown diocese.
"There are investigations continuing into a number of calls we believe are credible allegations," said spokesman Chuck Ardo. Allegations have surfaced "in virtually every diocese," Ardo said.
Legislation that had been bottled up for years recently won approval in the state House, eliminating the criminal statute of limitations for child sexual abuse and expanding the time allowed to file a civil lawsuit.
The state grand jury report said hundreds of children had been sexually abused by as many as 50 priests in the diocese for decades, but the cases were too old to prosecute.
Abuse scars church, too, professor says
There is no statute of limitations on a civil lawsuit filed under the Racketeer Influenced and Corrupt Organization Act, which was designed in the 1970s to take down organized crime leaders. Such a lawsuit against a Catholic diocese would be the first in the nation by a federal prosecutor, said Marci Hamilton, a priest abuse expert at the University of Pennsylvania Law School and the Benjamin N. Cardozo School of Law at Yeshiva University in New York City.
Nicholas Cafardi, a Duquesne University Law School professor and an expert on Catholic law, said he has great respect for Hickton but is not sure this issue lends itself to a RICO case.
"Excuse me," he said, "but my church is not a criminal enterprise."
There were two types of victims in the Maurizio case, Cafardi said. The "first and worst (injured) were the children," he said. But because of the former bishops' inaction, the church became a second victim.
"I think 95 percent of the dioceses are following (the rule on removal)" Cafardi said. "Something like Altoona-Johnstown makes you wonder what the other dioceses are doing."
It unfairly casts doubt on other bishops who might be doing what the church requires, Cafardi said.
"Let's not be politically correct," said Altoona businessman George Foster, a Catholic who for years conducted his own research on the diocese. "There definitely are bad bishops. There are good bishops who get tarred."
The injured children are important but so, too, is "the laity. We put our trust in these guys — the priests and bishops — to do the right thing. The guys responsible are still getting off. They retire and the church pays for it," Foster said.
Amy B. Hill, spokeswoman for the Pennsylvania Catholic Conference, said statistics and news accounts "reveal that abuse happens everywhere. Catholic priests are no more likely than any other group to abuse a child."
"In Pennsylvania alone, there were 209 cases of sexual misconduct by schoolteachers in 2014 that resulted in discipline," Hill said.
But Foster said that "the Catholic priest has a higher level of accountability than a lay person."
The Maurizio case is the most recent instance of priest abuse mentioned in the grand jury report. The way the complaint was handled is reminiscent of abuse cases going back decades in Altoona-Johnstown.
Roots in 1987 lawsuit
A civil lawsuit filed in 1987 against the Rev. Francis Luddy of the Altoona-Johnstown diocese alleged numerous other priests were abusers — long before scandals in Boston, Philadelphia and other cities.
Church officials and civil authorities didn't pursue removal or criminal charges, said Richard Serbin, an Altoona lawyer who sued the church in the Luddy case. About a half-dozen priests whose names surfaced in the 12-week civil trial were named in the statewide grand jury report released last month, he said.
The 20-year legal battle in the Luddy case eventually resulted in $1.8 million in damages and $500,000 in interest paid by the church, Serbin said. As of March, Luddy was in poor health and residing in New Mexico, the grand jury said.
"Former Bishops James Hogan and Joseph Adamec failed to protect children entrusted to their care and guidance," the grand jury said. "Priests were returned to ministry with full knowledge (that) they were child predators."
They were frequently moved to other parishes or dioceses.
Law enforcement officials were sometimes selected by church hierarchy, and even judges were under the bishops' influence, the grand jury found.
"It just didn't get national attention," Serbin said. "It didn't get the attention of prosecutors. It didn't get the attention of police.
"I've had cases against every diocese in Pennsylvania," Serbin said when asked whether Altoona-Johnstown was an exception. "I've identified over 100 child predators in dioceses in Pennsylvania."
Diocese's actions called into question
The Catholic Church requires that a priest be suspended if he is facing a credible allegation of child sexual abuse, said Cafardi, a former member of the National Review Board of the U.S. Conference of Catholic Bishops. A diocese may rely on an investigation by an outside agency, he said.
The diocese must "know for sure" that civil authorities are investigating before deferring to that agency. Otherwise, it needs to act, he said.
"Does it look like it's credible?" Cafardi said. If so, "the priest must be removed."
The Altoona-Johnstown diocese "engaged in an effort to investigate the complaint," the grand jury report said. But diocese officials concluded in a document that it was "impossible" to believe Maurizio was a child abuser, the grand jury report said. The grand jury noted only that a monsignor in the diocese checked with the FBI.
Williams, the ProNino president, had turned information over to the FBI about Maurizio in 2009. The report doesn't say whether the church's inquiry was answered.
Servinsky, the former vicar general of the diocese, wrote in a 2010 letter to an official from Homeless Child, an agency funding the shelter, that "we have had no contact with FBI agents." Servinsky also said that despite ProNino's video, the diocese hadn't been given names of the victims.
"Frankly, what does it matter whether a victim is called John, Peter or Mary?" Bas Wiersma, Homeless Child's project coordinator, wrote back. He said church officials "have been shown videos and texts with their testimony."
At that point, he was respecting the kids' privacy, said Wiersma of the Netherlands.
"They were trying to build a case (that) the allegations weren't credible," Williams said.
Wiersma told Servinsky that shelter advocates were "increasingly upset and angry that despite his history of alleged abuse of children in Latin America, Father Joe Maurizio remains a priest with intimate access to children on a daily basis."
Bishop Mark Bartchak was installed in 2011 while Maurizio was still at Central City. Bartchak "either knew or should have known" about Maurizio, Foster said.
Tony DeGol, diocese spokesman, declined to comment, citing ongoing state and federal investigations.
Did FBI 'drop the ball'?
Steven Passarello, Maurizio's lawyer who is appealing the conviction, said in his closing argument that the FBI had the allegations for five years but didn't file charges.
Federal officials deny the Maurizio case was closed. Hickton said there was an ongoing investigation with several federal agencies cooperating.
An affidavit filed in September 2014 by Homeland Security Agent Molly Rock said a board member of a nonprofit grew "dissatisfied with what he believed to be an apparent lack of progress in a four-year criminal investigation."
Rock traveled to Honduras and tracked down victims. The victims, who were older and no longer at the shelter, had to be located through word of mouth.
Instead of the diocese removing or restricting Maurizio, Williams said she received a letter in late November 2014 from a lawyer for Maurizio saying the allegations "resulted in irreparable damage to Father Maurizio."
"I must assure you that I will take all appropriate steps under the law to protect the good name of Father Maurizio," wrote Altoona lawyer Walter F. Wall.
"I'd send it today, too," Wall told the Trib.
According to the statewide grand jury report, Maurizio served at St. Rose of Lima in Altoona in 1987; Our Mother of Sorrows in Johnstown in 1988; St. Michael's Johnstown in 1989; St. John's and St. Mary's in Johnstown in 1990; St. Casmir and St. Emerich in 1991; St. Andrews in Johnstown in 1993; Good Samaritan Center and Memorial Medical Center in Johnstown in 1996; and Our Lady Queen of Angels from 2003 to 2014.
The brief stints and frequent reassignments are "the typical pattern for a 'problem' priest," Hamilton said. "They obviously had notice he was a liability early on."
Bishop Accountability's summary of Maurizio's work history shows a gap from 1997 to the early 2000s when Maurizio is not listed on any official church assignment. It's not clear why he was off the grid.
"This is a huge red flag," Anne Barrett Doyle, co-director of Bishopaccountability.org, said.