Columbus priest accused of sexual abuse dies of cancer
By Joanne Viviano
Columbus Dispatch
April 26, 2016

http://www.dispatch.com/content/stories/local/2016/04/26/Accused-priest-dies.html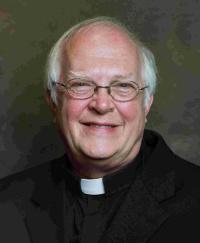 The Rev. Ron Atwood
A Roman Catholic priest accused of sexually abusing a minor when he worked at a Columbus school and two parishes in the 1970s has died, according to a spokesman for the Diocese of Columbus.

George Jones said that the Rev. Ronald Atwood, 72, died on Sunday. He had cancer.

Atwood was placed on administrative leave by Bishop Frederick Campbell in July 2013, a day after the diocese received a complaint that Atwood had abused someone from 1976 to 1979, while assigned to Bishop Ready High School on the city's West Side, St. Stephen the Martyr Church on the Southwest Side and St. Peter Church on the Northwest Side.

After a diocesan board investigated, the diocese sent documentation to the Vatican requesting that Atwood be defrocked. At the time of his death, he was on leave.

Atwood's death comes less than a month after Boston lawyer Mitchell Garabedian announced that he had reached a five-figure financial settlement with the Columbus diocese in February 2015 regarding a claim against Atwood.

Garabedian said his client was 16 when the priest began abusing him in 1975. The abuse continued until 1980 and had occurred in Atwood's office at Bishop Ready and during out-of-state trips.

A former parishioner who visited the priest during his final hours said on Facebook that he had recently been moved to hospice care from the Arthur G. James Cancer Hospital. He received many visitors in his final weeks, including family members and people who had been in his parishes decades ago.

Atwood served at Columbus St. Aloysius Church (1969-1972); Bishop Ready (1969-1977); St. Stephen (1977-1978); St. Peter (1978-1982); Church of the Ascension in Johnstown (1982-1991); Columbus St. Thomas the Apostle Church (1991-2003); St. Joseph Cathedral in Columbus (2003-2004); and Columbus St. Francis of Assisi Church (2004-2013).

The diocese asks that anyone who has been sexually abused by anyone associated with the Catholic Church notify law-enforcement officials and contact the diocesan victims-assistance coordinator at 614-224-2251 or 866-448-0217, or at helpisavailable@columbuscatholic.org. Forms for reporting abuse are available in Catholic parish and school offices and at www.colsdioc.org.