Former Priest / Teacher Gets up to 40 Years behind Bars for Criminal Sexual Conduct

WLNS
April 29, 2016

http://wlns.com/2016/04/29/former-priestteacher-gets-up-to-40-years-behind-bars-for-criminal-sexual-conduct/




A former Roman Catholic priest has learned his sentence after pleading no contest to sexual abuse charges that date back to the 1980s.

James Rapp pleaded no contest back in February.

On Friday 75-year-old Rapp was sentenced to up to 40 years in prison for three counts of first degree criminal sexual conduct and three counts of second degree criminal sexual conduct.

Defense attorney Alfred Brandt told a Jackson County judge back in February that Rapp coerced students into having sexual contact while working as a teacher and wrestling coach at Lumen Christi High School.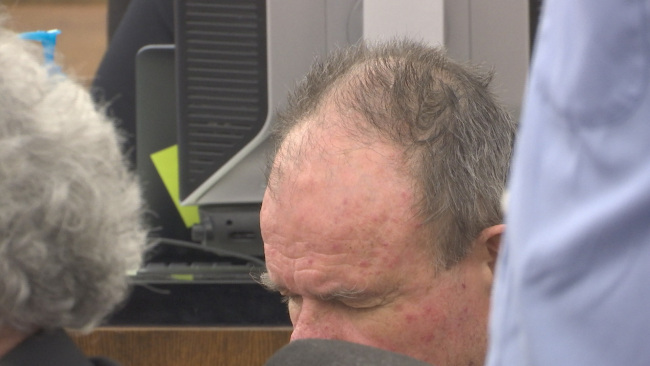 Rapp at sentencing on April 29, 2016



Rapp will serve 20 – 40 years for the first degree criminal sexual conduct and 10 – 15 years for second degree criminal sexual conduct. He'll serve the sentences concurrently, meaning his total time behind bars is up to 40 years.

Six victims came forward on Friday to give their testimony on how Rapp treated them. Five of them were from Lumen Christi High School and one from Utah.

On Friday "the victims of James Rapp received some closure after over 30 years of waiting," said Attorney General Bill Schuette. "These victims were robbed of their childhood and that can never be undone. Today's sentencing hopefully offers some solace knowing this man will never be able to hurt a child again."

Back in 1999 Rapp plead guilty to sexual abuse charges involving minors during his time as a priest in Duncan, Oklahoma. Rapp was sentenced to two 20 year terms on the Oklahoma charges, but due to "good time credit" he would have been released this summer.

Joe Gebhardt spent the day in the courtroom. He's here for you with details from the sentencing on 6 News at 6.