Former Catholic Priest Convicted of Raping Boy Loses Appeal
By Eric Heisig
cleveland.com
May 13, 2016

http://www.cleveland.com/court-justice/index.ssf/2016/05/former_priest_convicted_of_rap.html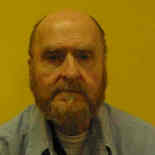 Joseph Williams



A former Catholic priest and attorney serving a life sentence for raping an eight-year-old boy lost another appeal Friday, as a federal appeals court tossed his attempts to question the strategy of his previous attorneys.

Joseph Williams, 72, of Akron, was convicted in 2008 of raping the boy at a Warrensville Heights nursing home in 1992.

The rape was not disclosed until 2007, when the victim was treated for mental-health issues and underwent counseling, according to an opinion from the 6th U.S. Circuit Court of Appeals.

Williams, representing himself, argued that the lawyers who represented him at trial and on his appeal were ineffective. The 6th Circuit dismissed the case, ruling in a similar fashion to state and federal judges that previously reviewed the case.

Williams was a priest from 1969 to 1976 and served as a chaplain at Lorain Catholic High School. He then left the church and became a lawyer in the 1980s. He retired in 1998.

Besides the 8-year-old victim, Williams testified at trial to having "sexual trysts" with other men and admitted that some of them were with children, the opinion says. He was not charged for raping any other victims.

Williams is serving his sentence at the Mansfield Correctional Institution. He is eligible for parole in 2018.