Ex-president of Catholic HS suspended for sexual abuse
By Dean Balsamini
New York Post
May 14, 2016

http://nypost.com/2016/05/14/ex-president-of-catholic-hs-suspended-for-sexual-abuse/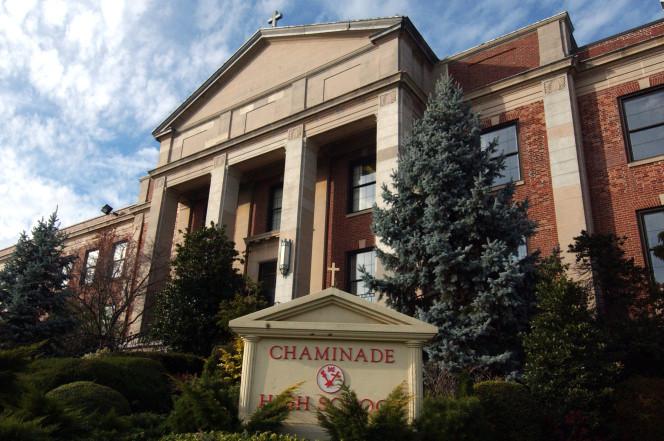 Chaminade High School
Photo by Mary McLoughlin
The former president of prestigious Chaminade High School on Long Island is suspended from performing his priestly duties following "credible" allegations he sexually abused a minor, his religious order says.
The Rev. James Williams resigned in 2011 as president of the all-boys Catholic school after serving as 12 years as the school's president. Williams was a member of the Chaminade faculty and administration from 1991 to 2012.
Chaminade's main campus is in Mineola. The school's facilities include a retreat house in the Oyster Bay village of Muttontown, and an estate in the Catskills. The school has 1,700 students.
"It's always hard for victims of sexual violence to report these heinous crimes. It's harder when the perpetrator is an alleged man of God. And it's especially hard in Catholic school settings that are relatively small and tightly knit with deep loyalties and so we are deeply grateful to this brave victim," said David Clohessy, the St. Louis-based national director and spokesman for the Survivor's Network of those Abused by Priests.
Chaminade's alumni include former U.S. Senator Alfonse D'Amato, actor Brian Dennehy and Fox News political commentator Bill O'Reilly.
"Father James' clerical faculties have been suspended and he is not permitted to publicly function as a priest. His case will be, as required, submitted to the Holy See for final resolution," said a six-paragraph statement posted Friday afternoon by the Marianist order.
The Marianists, as per their protocol, have forwarded the allegations to the local DA's office and the Diocese of Rockville Centre.
The statement did not specify the allegations. Neither Williams nor the order could immediately be reached for comment.