With abuse law ending, Diocese of Winona faces uncertain future
By Jerome Christenson
Winona Daily News
May 22, 2016

http://www.winonadailynews.com/news/local/with-abuse-law-ending-diocese-of-winona-faces-uncertain-future/article_b60326ab-5410-5ab4-8857-8e2ad66a01bb.html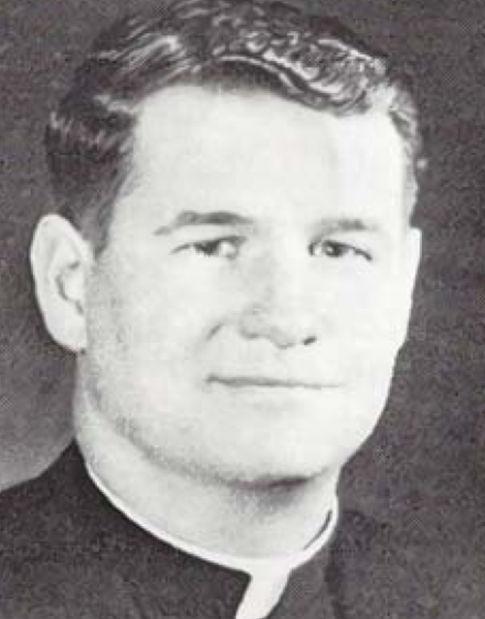 Thomas Paul Adamson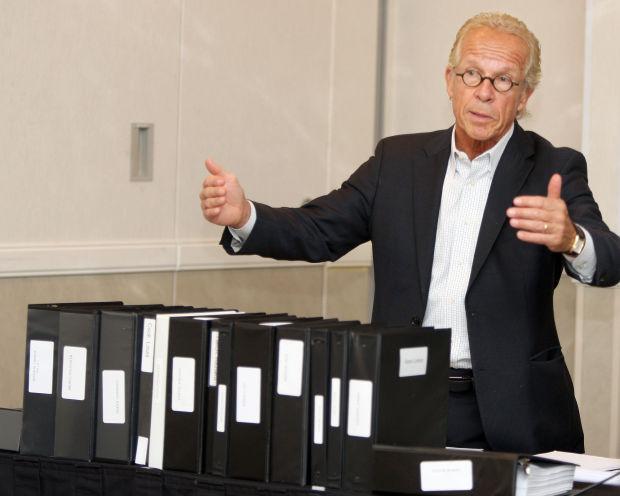 Attorney Jeff Anderson speaks during a news conference in October 2014 to release personnel files for 14 priests "credibly accused" of abuse from the Diocese of Winona.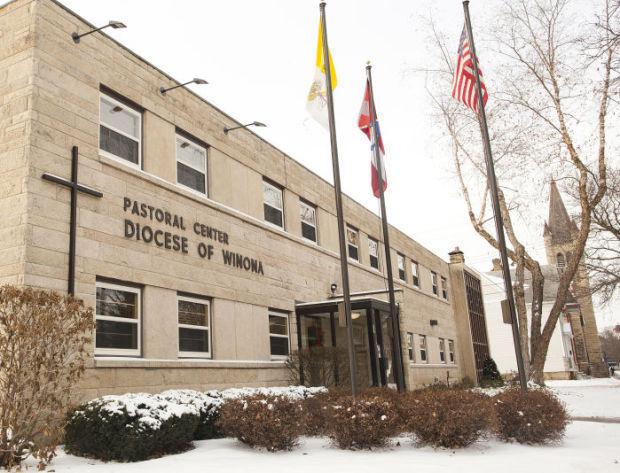 The Diocese of Winona office in Winona.
On May 31, 1958, Thomas Paul Adamson was ordained a priest for the Roman Catholic Diocese of Winona.
More than a half-century later, the Diocese of Winona has received 36 accusations of child sexual abuse by Adamson, one of 17 men who served as priests in the diocese who have substantiated claims against them of sexually abusing a minor.
The names of those 17 men, among the 320 Minnesota religious of all denominations — including priests, ministers, clerics, nuns and staff — credibly accused of sexual abuse as compiled by SNAP (Survivors Network of those Abused by Priests), are known largely because of a piece of state law that expires this week.
The law has led to hundreds of civil lawsuits against dioceses across the state, as well as the Archdiocese of St. Paul-Minneapolis, with the resulting claims raising significant questions about whether those dioceses will declare bankruptcy. The archdiocese filed for bankruptcy in January 2015, and has been reorganizing since.
Whether the Diocese of Winona will follow the same route isn't clear, but also not out of the question, according to previous diocese statements and a reading of both internal and public documents.
Three years ago the Minnesota Child Victims Act was approved by the state Legislature, offering victims of child sexual abuse a second chance at justice. The act removed the civil statute of limitations that had previously protected perpetrators of child sexual abuse from being sued for damages after their victims reached the age of 24. It opened a three-year window for victims of abuse that had passed their 24th birthday on May 24, 2013, to bring suit against their abusers.
Wednesday, six days shy of the 58th anniversary of Adamson's priestly ordination, that window for abuse victims to bring suit against those who preyed upon them will close.
When it does, according to published reports, close to 1,000 men and women will have come forward claiming to have been abused, most of them by Roman Catholic priests.
"This law has been one of the most transformative and far-reaching laws that have ever been passed — to not only protect kids in the community but to give survivors who have been hurt a voice and a chance to recover some power," said attorney Jeff Anderson in a recent interview with America magazine, published by the Roman Catholic Jesuit order.
It was a judge's ruling in October 2014 in a case brought under the Child Victims Act by Anderson on behalf of Paul Hotchkiss, who was abused by Adamson while Adamson was serving in a parish in Dakota County in the Twin Cities, that forced the release of the names and personnel files of more than 200 Minnesota priests credibly accused of sexual abuse.
A 2002 study conducted by the John Jay College of Criminal Justice on behalf of the United States Conference of Catholic Bishops "concluded that approximately 4 percent of priests in ministry had accusations of abuse made against them. The study also found that the annual number of incidents of sexual abuse of minors by priests increased steadily to a peak in the late 1970s and early 1980s and then declined sharply after 1985.
Clerical sexual abuse first came to public attention in 1985, when Fr. Gilbert Gauthe of Lafayette, Louisiana, was convicted on 11 counts of sexually molesting boys and sentenced to 10 years in prison.
Three years later, Anderson brought suit against the Diocese of Winona and the Archdiocese of St. Paul and Minneapolis on behalf of John Riedle, then 22, who claimed Adamson had repeated sexual contact with him from 1977 to 1979 when Riedle was a 13-year-old altar boy. A settlement in the suit resulted in the Church paying monetary damages to Riedle, and would be the first of numerous such settlements involving the church in Minnesota.
According to the National Catholic Reporter, settlement of clergy sex abuse claims has cost the Church nearly $4 billion. Those settlements, and the likelihood of more, has resulted in 12 U.S. Catholic dioceses — beginning with Portland, Oregon, then headed by former Winona Bishop John Vlazny, in 2004. That list includes the Archdiocese of St. Paul and Minneapolis, the Archdiocese of Milwaukee, and the Diocese of Davenport, Iowa.
Winona bankruptcy an open question
The Diocese of Winona has been non-committal on the possibility of seeking a bankruptcy court's protection in the face of additional claims.
According to a statement in the most recent issue of The Courier, the diocese's official newspaper, "The attorneys for the diocese and affected parishes and schools are in the process of working with our insurers to resolve these matters. It is our commitment to ensure that the mission of our diocese, parishes and schools continues."
Meanwhile, the number of potential cases continues to rise.
"We have been getting 15 to 20 calls a day at our office," said attorney Pat Noaker following a recent hearing in Winona involving an abuse claim against the Diocese and St. Mary's parish in Winona.
A spokesperson for the diocese said Friday the diocese plans to issue an official statement after the filing period for the Child Victims Act closes on Wednesday.
In a letter recently sent to Catholic households, Bishop John Quinn offered reassurance that the "lawsuits arise our of sexual misconduct that happened several decades ago. These are not new claims, and it is important to emphasize that none of the priests who have been accused of sexual abuse are currently in ministry, and many are deceased."
"As a diocese, we must acknowledge past cases of abuse and encourage the dignified treatment of the many survivors who have come forward," Quinn wrote.
"There is much unknown in this process of litigation, and we are currently communicating between the diocese, parishes and schools to be prepared to resolve claims in a just and equitable fashion. All of this preparation and planning is taking place to support victims and allow for the necessary healing in our diocese."
Contact: jerome.christenson@winonadailynews.com