Discovery of former priest and accused pedophile conjures memories of 'the talk'
By Michael Dooling
Republican-American
May 22, 2016

http://rep-am.com/articles/2016/05/22/news/local/958564.txt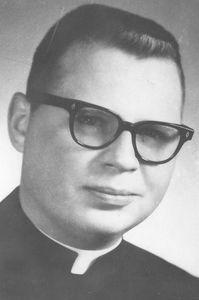 Republican-American Archives The Rev. Arthur J. Perrault circa 1964. Perrault, formerly of St. Francis Parish and school in Naugatuck, is a central figure in a church pedophilia scandal in New Mexico.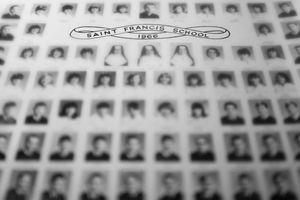 WATERBURY, CT- 18 May 2016-051816EC01- Saint Francis School, class of 1966. Erin Covey Republican-American
In 1965, a priest in Naugatuck, now accused of sexual abuse, made boys fear
A new assistant pastor, Rev. Arthur J. Perrault, arrived at St. Francis Parish in Naugatuck in September 1965.

Two weeks ago, Perrault, an accused pedophile, was found living in Morocco. He had fled his New Mexico parish in 1992 after lawsuits alleging sexual abuse were filed against him and the Archdiocese of Santa Fe.