Malverne pastor steps down
By Rossana Weitekamp
LI Herald
June 20, 2016

http://liherald.com/malverne/stories/Malverne-pastor-steps-down,80833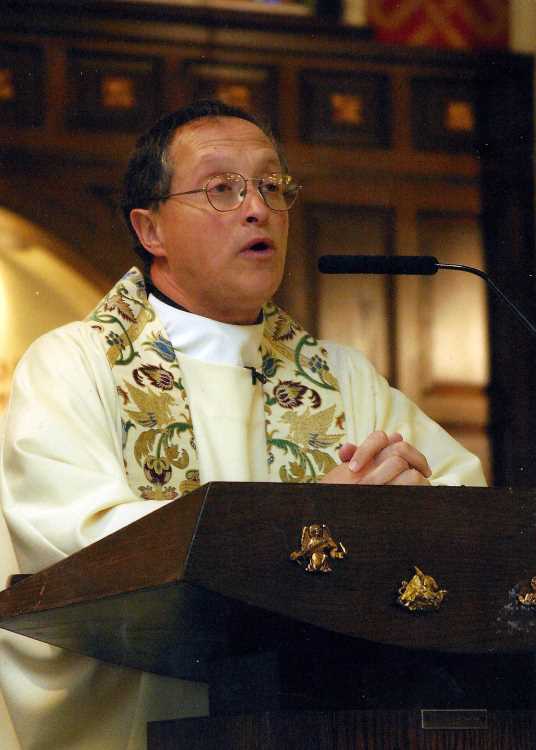 The Rev. Frank Parisi has voluntarily stepped away from his ministry at Our Lady of Lourdes due to allegations of sexual misconduct with a minor.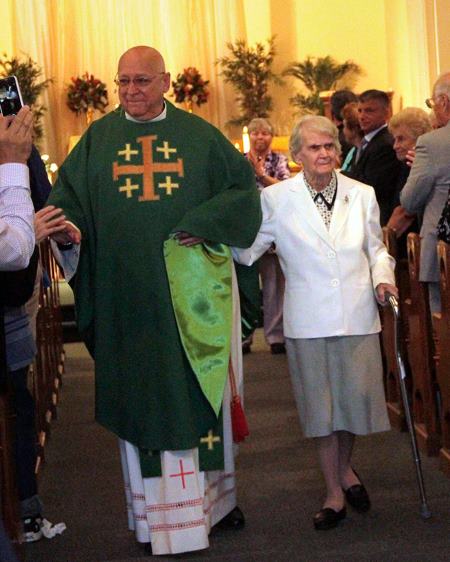 Monsignor Paul Rahilly and Sister Mary Albert at St. Joachim church in Cedarhurst last year. Rahilly will be the new interim pastor at Our Lady of Lourdes, officials reported.
The Rev. Frank Parisi, the pastor of Our Lady of Lourdes Church in Malverne for the past 11 years ago, announced in an open letter to parishioners last weekend that he had been accused of "inappropriate behavior with a minor" in an incident that occurred just over 20 years ago.
Parisi wrote that the allegations were presented to the diocese during the previous week, and that in accordance with diocesan policy, he had left his position at Our Lady of Lourdes. "I have voluntarily stepped away from active ministry until such time that these allegations have been investigated and I have been cleared of them," he wrote. "I would ask you to pray for me during this difficult time."
The letter, which was printed in the church's weekly bulletin and read at each mass over the weekend, was met with audible gasps from those in attendance. Our Lady of Lourdes has a congregation of over 2,400 families from Malverne and the surrounding areas.
Bishop Andrzej Zglejszewski told the Herald on Monday that Monsignor Paul Rahilly, who retired in September, would be the church's interim pastor. Rahilly led the congregation at St. Joachim Church in Cedarhurst for 20 years.
Zglejszewski said he encourages parishioners who are upset and conflicted about the news to make an appointment to speak with him with through the rectory at Our Lady of Lourdes. He spent Monday meeting with parishioners and staff.
Sean Dolan, director of communications for the diocese, said a statement from the diocese was read at each mass on Sunday.
Parisi, who has been a priest for 31 years, was an associate pastor for 11 years at St. Patrick's church in Smithtown before coming to Our Lady of Lourdes in 2005. Before that he was an associate pastor at St. Martin's in Amityville for four years. His first assignment was at St. Joseph's, in King's Park, for five years.
In an interview last year, Parisi told the Herald that he considered helping the parish become a closer-knit community one of his greatest accomplishments. "I find that people seem to work very well together, and are supportive of one another," he said, "and I'd like to think I had something to do with helping bring that about."
He also led a multi-million-dollar fundraising effort for extensive renovations of the church and its school, including the addition of an elevator in order to make the building handicapped-accessible.

STATEMENT FROM ARCHDIOCESE OF ROCKVILLE CENTRE TO OUR LADY OF LOURDES PARISHIONERS

Dear Brothers and Sisters in Christ,
It is with deep sadness that I must inform you that an allegation of misconduct has been made against Fr. Frank Parisi. The alleged misconduct is reported to have occurred many years ago but has only recently been reported to the Diocese. It does not involve anyone from this Parish.

The Charter for the Protection of Children and Young People establishes specific guidelines when an allegation is made against a clergy member. An investigation is begun when an accusation is made. During the investigation the accused is presumed innocent.

In accordance with the processes and procedures outlined in the Diocesan Child Protection Policy, the matter has been reported to the civil authorities and Fr. Frank has voluntarily agreed to step down from all ministry while required processes and procedures are undertaken.
We ask for your prayers during these days, which are difficult for all of those involved. Bishop Andrzej, the Episcopal Vicar for this Vicariate, will be available in the parish offices on Monday to anyone from the parish community who wishes to see him.

The Office for the Protection of Children and Young People of the Diocese of Rockville Centre is committed to assist those who have been victims of abuse by Clergy, Religious, Lay Employees and Volunteers. To report an incident of abuse, regardless of when it occurred, please call the Hotline Number: 516-594-9063. Your call will be returned by a licensed mental health counselor. All calls remain confidential.