Prosecutors Still Mulling Porn Charge against Hibbing Priest
By Grand Forks Herald
John Myers
June 22, 2016

http://www.grandforksherald.com/news/crime-and-courts/4059780-prosecutors-still-mulling-porn-charge-against-hibbing-priest

The St. Louis County Attorney's Office still is deciding whether to move forward with a charge of possessing child pornography against Brian Lederer, the Catholic priest who on Monday was found not guilty on separate charges of inappropriately touching four girls.

A jury of six men and six women took less than two hours to find Lederer not guilty of charges that stemmed from allegations by four girls, ages 11-13 at the time, that Lederer had touched them inappropriately.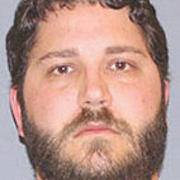 Brian Lederer



Lederer, 30, who had been a priest at Blessed Sacrament Parish and Assumption Catholic School in Hibbing, was charged in May 2015 with four counts of second-degree criminal sexual conduct and two counts of fourth-degree criminal sexual conduct.

With those charges now behind him, Lederer still faces a felony charge of possessing child pornography that allegedly was found on his computer when investigators used a search warrant looking for evidence in the other cases.

Sixth Judicial District Judge David Ackerson in December ruled the pornography charge should not be tried as part of the abuse allegations.

On Tuesday, Jeff Vlatkovich, assistant St. Louis County attorney, said the pornography charge is "under consideration."

David Clohessy, director of the Survivors Network of those Abused by Priests, or SNAP, on Tuesday urged prosecutors to take the case to court.

"We urge prosecutors to renew their child pornography case against him," Clohessy said in a statement. "... We firmly believe this is a crucial step toward ensuring the safety of kids in the Duluth area."

Clohessy also called on Duluth Bishop Paul Sirba to turn over Lederer's full personnel file to law enforcement agencies in every place where the priest worked, and to publicly encourage any victims to come forward.

Lederer remains on administrative leave from the diocese; he has been on leave since being arrested in May 2015. Kyle Eller, the diocese spokesman, said Monday that there also are civil court proceedings involving Lederer still pending, and that Lederer's future as a priest remains uncertain pending the church's internal review of his actions.