Silent Struggles: Mark Berkery
Reading Eagle
June 26, 2016

http://www.readingeagle.com/news/article/silent-struggles-mark-berkery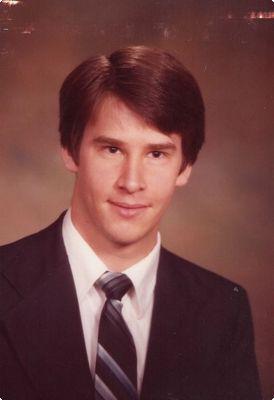 Mark Berkery at 17.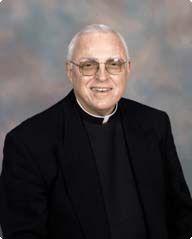 The Rev. Stanley Gana
As state lawmakers debate a plan to make it easier for victims of childhood sexual abuse to seek justice, abuse survivors are coming forward to tell their stories.
When Mark Berkery was a boy, he was raped by a family friend, and afterward his parents knew he'd need good counseling to heal.So they introduced him to the man they trusted most to help, the Rev. Stanley Gana, a priest at Ascension of Our Lord Church in Kensington.The Berkerys were Catholic and lived in that north Philadelphia neighborhood, and Gana convinced them he could help the boy more than a private counselor.Gana's archdiocese bio included "youth counseling" among his talents and interests."He was very persuasive," said Berkery, now 53, of Pottstown.The first counseling session was in 1977, when Berkery was 14. When it wrapped up, Gana forced a hug on him, even though he knew it would make the boy uncomfortable, Berkery said."You have to realize that not everybody wants to abuse you or have sex with you," Berkery recalled Gana telling him.More counseling meant more hugs, which progressed to kisses on the cheek, then to kisses on the mouth, Berkery said.And over time, Gana began touching Berkery's genitals, then masturbating him, then committing oral and anal sodomy on him, said Berkery, whose account is backed up in a 2005 Philadelphia grand jury report on abuse in the Philadelphia Archdiocese."He knew what he was doing," Berkery said of the way Gana groomed him as a victim. "It was very slow, very measured and very insidious."The abuse lasted for more than four years, and over that time Gana raped Berkery hundreds of times, according to Berkery and the grand jury report."Gana also sexually abused countless boys in a succession of parishes," the grand jury report said.Gana, now 73, was never charged because by the time the grand jury report was released, the two- or five-year windows his victims had to bring criminal charges (depending on when they were abused) had long expired. Church officials, however, have publicly called abuse allegations against Gana credible.A Reading Eagle reporter placed a phone call to a number connected with the Orlando, Fla., address that public records list for Gana. A man answered the phone. He asked who was calling when asked by the reporter if he was Gana. When the reporter identified himself, the man quickly hung up.Further calls to the same number made over two weeks were not answered. Messages were left indicating a reporter was seeking Gana's comments about accusations that he molested a child. Those messages were not returned. Last week, the number had been disconnected.The grand jury report states the archdiocese had been hearing allegations about Gana's sexual misconduct since the early 1970s. Berkery is appalled that the archdiocese allowed Gana continued access to boys years after being told of his abuse."If the diocese had done its job correctly, I'd have never been abused," he said. "All they've done is hide behind secret settlements and nondisclosure agreements, and all that's done is perpetuated the problem."
Countless boys
The grand jury report detailed Gana's actions this way:
"He sexually abused countless boys in a succession of Philadelphia Archdiocese parishes. He was known to kiss, fondle, anally sodomize, and impose oral sex on his victims. He took advantage of altar boys, their trusting families, and vulnerable teenagers with emotional problems. He brought groups of adolescent male parishioners on overnights and would rotate them through his bed. He collected nude pornographic photos of his victims. He molested boys on a farm, in vacation houses, in the church rectory. Some minors he abused for years."When Gana took Berkery on trips he often took other boys as well and abused them, too, the grand jury report said."Gana would have them take turns coming into his bed," the report said, and Gana sometimes sexually assaulted Berkery and another boy at the same time."He abused me at least once a week for those four years, and usually more than once a week," Berkery said.Those assaults occurred most often in the Ascension of God rectory where Gana lived, Berkery said.When they were alone in church, Gana fondled him almost constantly, Berkery said."One year I missed the Christmas Mass, so he brought me into a sacristy for a private Mass," Berkery said. "He locked the door and raped me."The first year that Gana was counseling Berkery, he had the boy's family spend the summer on the more than 100-acre property he owned in Friendsville, Susquehanna County, Berkery said.There Gana raped him out of view of his parents, Berkery said. He also brought him back the next three summers without Berkery's family to assault him again and again, Berkery said.Gana also abused Berkery on trips to Disney World, Niagara Falls, Notre Dame University and the Jersey Shore, turning what should have been special memories for an inner city kid into a nightmare that still haunts him, Berkery said.Gana was good at isolating Berkery to make him easier to prey on, telling him that he should be seen but not heard, and that he wasn't allowed to speak with anyone about their time together, Berkery said.Gana even turned the boy against his own family, while also giving Berkery's parents money when they needed it for things like groceries to keep them on his side, Berkery said."He was not only working me, he was working them," Berkery said.
Emotional, mental toll
Berkery separated from Gana when he went to college, but his problems didn't go away.
"I didn't have the same college experience as other people," he said. "I was suicidal."Berkery went to the student health center on campus, which was the first place he ever talked about the abuse he'd suffered.After college, Berkery struggled with substance abuse.When he got sober in 1995, he called the archdiocese to report Gana's abuse.The diocese arranged for him to meet Monsignor William Lynn, who at the time was often the first one alleged abuse victims within the diocese talked to. Lynn was convicted in 2012 of putting a known child molester, the Rev. Edward J. Avery, in contact with children; Avery was convicted and remains jailed on child abuse charges. Lynn remains in prison while his case is on appeal.After Berkery entered the room, he said these were the first words he heard from Lynn: "We don't make financial settlements."Berkery has since learned that wasn't true. But more disturbing to him was that he'd never asked for money, yet that was still the church's focus."What I wanted was to make sure he (Gana) didn't have access to any more kids," Berkery said.Gana was ultimately defrocked in 2006 "as a result of credible allegations of sexual abuse of a minor," according to a listing of the status of accused priests on the archdiocese's website.The grand jury in 2005 used Gana's case to illustrate church leaders' response to abuse. According to the report, Lynn justified not removing Gana after learning he had abused children by saying that Gana was "not a pure pedophile" because he also had sex with adult women, abused alcohol and stole money from the church.According to the grand jury report, Gana was moved to a lower-profile role in 1997 but continued to serve as a priest until 2002, when he was removed from his assignment during national attention on abuse by Boston priests.Berkery told Lynn that he knew there were many other victims of Gana, but Lynn told him that he shouldn't try to find other victims or speak to those alleging abuse, Berkery said.The diocese referred Berkery to a nun for counseling, but that therapy was mostly her telling him any sexual contact he had with Gana was his fault because he let it happen, Berkery said.Berkery said child abuse victims already live with enough guilt and shame, but to have a nun make him feel even worse about what happened was unconscionable.Kenneth A. Gavin, archdiocese spokesman, said he couldn't comment on specific victims' cases.But he said, the archdiocese's response to reports of abuse has changed dramatically since the 1990s. Now, he said, law enforcement is immediately notified and outreach to victims and the investigation of the allegations are handled separately and by former law enforcement professionals, not clergy.Berkery has been identified in other news accounts as the boy described in the grand jury report. He also testified about his alleged abuse by Gana during Lynn's trial. And he has been involved in activism for abuse victims at the state Capitol.
"I can't trust people"
Berkery remained a devout Catholic and continued to attend Masses. But more than once while standing in the back of the church, he heard older women gossiping about boys victimized by priests, not knowing he was one of them.
"They'd say we were lying, and we just wanted the money, that we encouraged it (the abuse) and that we were the ones who molested the priests," he said.But what Berkery said ultimately crushed his Catholicism and his faith in God was a meeting with Cardinal Anthony Bevilacqua, whom until that moment Berkery had believed would help him get justice.The grand jury report says Bevilacqua refused to grant Berkery's request for a meeting in 1995. But Berkery said he eventually met with the cardinal years later."But basically he just told me to shut up," Berkery said. "That was it for me."The grand jury, citing the archdiocese's own files, said Bevilacqua knew about sexual abuse of children by archdiocean priests and was engaged in efforts to conceal it. The 2011 grand jury that recommended charges against Lynn said it did not recommend charging Bevilacqua only because there wasn't enough evidence directly linking him to the two specific cases that led to charges against Lynn.Bevilacqua died in 2012.Several times a day Berkery still thinks of his abuse, the pain rushing back, along with the feeling of being helpless."I'm 53 and I'm still figuring it out, still dealing with the effects of that abuse," he said.Berkery can't work now, relying on disability payments he receives for post-traumatic stress disorder and major depressive disorder, he said.He rarely leaves the house other than to pick up groceries or for the therapy appointments he attends four times a week, he said."I can't be around people," he said. "I can't trust people."He supports the bill that would extend time limits for fellow abuse victims to bring criminal charges or file lawsuits. But he wishes a proposal to revive already-expired lawsuits went further."It eliminates people who are over 50 and were victimized," he said. "I want those people to have their day in court and their justice, too."I've been seeking justice for more than 20 years, but I'm always getting cut off by some ambiguous (age) number. First the age was raised to 30, and now they're trying for 50, but each time I'm just outside of it."
Doesn't want money
Berkery said he still has no interest in money from the church, but very much wants Gana to receive his just punishment in a courtroom.
"Society says that's where these things should be settled (nowadays)," he said. "I've been seeking true justice for years, but I've come up against roadblock after roadblock after roadblock."Berkery not only received no monetary compensation from the church, but no direct apology or admission of guilt, he said.The archdiocese pays for his counseling, sending the payments directly to his therapist, and for his medication. He used to receive letters from the archdiocese telling him they were paying his counseling bills out of "charitable" or "compassionate" concern, but the letters now just indicate his bills are being paid.Gavin said the archdiocese, as its support services for victims evolved, stopped using the language about charitable concern in correspondence to victims.Berkery said the letters don't acknowledge the impact of the abuse."They don't mention it's because they ruined my life," he said.