Clergy sex-abuse victim: Archdiocese canceled my meeting with Chaput
By Brian Hickey
PhillyVoice
July 14, 2016

http://www.phillyvoice.com/clergy-sex-abuse-victim-archdiocese-canceled-my-meeting-chaput/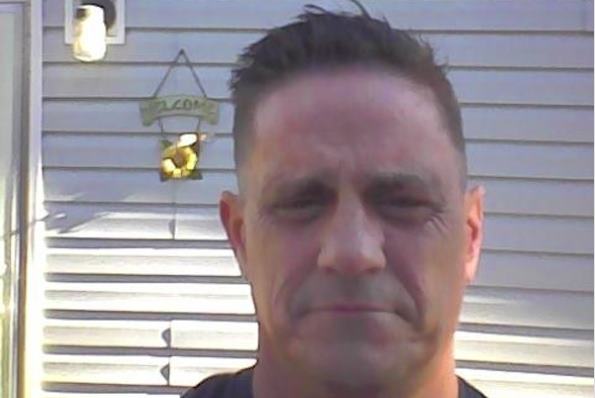 Clergy sex-abuse victim John-Michael Delaney had expected to meet with Archbishop Charles Chaput next week to discuss his experiences and the religious leader's opposition to a state House bill he supports. But the meeting was suddenly canceled by the archdiocese.
The meeting is off.
On Tuesday morning, PhillyVoice reported that John-Michael Delaney – an outspoken clergy-sex abuse victim – would meet with Philadelphia Archbishop Charles Chaput after years of not taking the archdiocese up on its offer.
Well, Delaney said that by lunchtime the same day, he'd gotten a message from archdiocesan officials asking him to return their call. After leaving six messages, he said he finally got in touch with someone.
Their reason for the call: To tell him the meeting was canceled because they now felt as if it was a "media ambush," according to Delaney.
It was payback "because I went public," he maintained, referring to comments in the story from archdiocese officials saying it's a matter of practice for these sessions to go unreported.
The archdiocese, however, told PhillyVoice on Thursday afternoon that "the Archbishop has not reversed course on any commitments. If a victim has been promised a meeting, it will take place in due time and provided all parameters are respected," according to spokesman Ken Gavin.
"Now, I'm pissed," Delaney told PhillyVoice on Thursday morning. "I'm feeling victimized again. For years, I couldn't do it. I was afraid of being in a room with a priest, and now they're saying he won't meet until there's no legislation pending in Harrisburg. I don't regret anything, but I kind of knew it was coming (after the article); I couldn't wait to hear their excuse."
The legislation he referenced is House Bill 1947, which has left church and elected officials at odds. Specifically, Delaney decried that the proposed extension of statutes of limitation stalled in Harrisburg after a state Senate Judiciary Committee hearing that seemingly was stacked against the bill's supporters.
Gavin, the archdiocese spokesman, reiterated statements he made earlier this week which hold that it's a matter of policy to not discuss any potential meeting between Chaput or the details of what occurred in those previous meetings with sex-abuse victims.
He went further on Thursday, though.
"The Archbishop considers these meetings to be private. Neither he nor the archdiocese publicizes or politicizes them. Reciprocity in that regard is set forth as a clear expectation to all parties before any meeting is scheduled," he said. "If anyone were to turn a meeting of this nature into a public or political event, it would not be keeping with the spirit of a pastoral encounter."
Still, Delaney is livid.
"They make us out to be the bad guys. (Chaput) is so out of touch," he said, noting that a rudimentary search of his history would have revealed his penchant for public comment. "I want to show people what they say they do (to help victims) and what they really do are two different things. Face me. I'm a victim. Take it like a man and hear what I have to say. Because it's publicity they don't want to talk to me? It's ridiculous."
Over the years, Delaney hasn't shielded his pain from the public eye. He's quoted in many stories talking about the 2005 grand jury report which deemed his assailant, the Rev. James Brzyski, one of the "archdiocese's most brutal abusers."
Delaney said Thursday that archdiocese officials have not been back in touch with him since that Tuesday conversation.