Former Priest Denies Sex Assault Accusations
By Krista M. Torralva
The Caller-Times
July 21, 2016

http://www.caller.com/news/local/crime/former-priest-denies-sex-assault-accusations-38131139-b4e9-3f66-e053-0100007f208f-387876712.html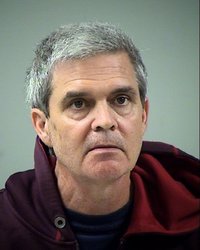 Dougherty was indicted in June on one count of aggravated sexual assault of a child.



A former priest denies accusations he sexually assaulted a girl.

Stephen Tarlton Dougherty, 59, appeared before a Bee County judge Thursday after a grand jury last month indicted him on a first degree felony of aggravated sexual assault of a child.

Dougherty and his lawyer, John Pinckney of San Antonio, declined to comment outside the courtroom but referred to a court document in which the former priest and philanthropist pleaded not guilty.

During the brief hearing, Pinckney requested a list of the grand jury members that indicted Dougherty. He is expected to present case law that he says supports the release of the usually secret information at the next hearing Aug. 18. The trial is slated for Sept. 12.

The Diocese of Corpus Christi stripped Dougherty of his duties in 2011 after receiving a sexual misconduct allegation on Dougherty. Last year, Bee County law enforcement officials contacted the diocese about another accusation.

Following the indictment, a lawsuit was filed July 12 in Nueces County Court against the Diocese of Corpus Christi, Dougherty and the Society of Our Lady of the Most Holy Trinity. The diocese and the religious order are accused of not doing enough to protect the victim.

Dougherty's family first came to South Texas in the 1800s and has long been active in the Catholic church, according to Caller-Times archives. Dougherty's father, Dudley Dougherty, traveled to Rome in 1963 to attend the coronation of Pope Paul VI and received the papal honor of Knight of the Holy Sepulcher.

Dougherty was accompanied in court by his cousin, Frances Tarlton "Sissy" Farenthold, a former state legislator and gubernatorial candidate.

Twitter: @CallerKMT Staff writer Fares Sabawi contributed to this report.