SPECIAL REPORT: "Spotlight" Victim in Savannah
By Andrew Davis
WSAV
July 25, 2016

http://wsav.com/2016/07/25/special-report-spotlight-victim-in-savannah/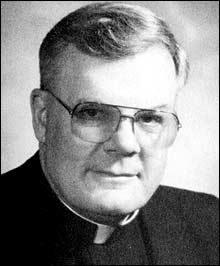 Father Robert Gale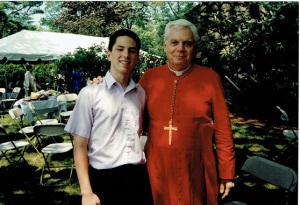 Michael Corbett and Father Robert Gale in 1993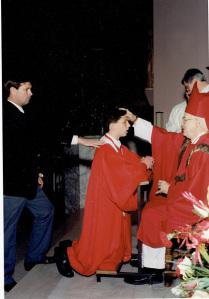 Michael Corbett at his confirmation in 1991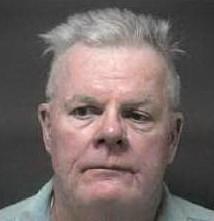 Rev. Robert Gale was sentenced to 4½ to 5 years in prison after he admitted raping a Waltham altar boy in the 1980s. He was once a priest in Quincy. This picture , of Gale, is from the state sex offender registry.


[with video]



It was a crowning moment for the director, producers and actors. February 2016, "Spotlight" wins the Academy Award for Best Picture.

Behind the movie is the story of the victims, abused by men they trusted, their priests.

One of those victims now lives in Savannah.

Michael Corbett was a teenager, just 17, and thinking about becoming a priest himself.

Those thoughts, and his life was changed forever by Father Robert Gale in a Boston rectory back in 1993.

"He went to the bedroom and stripped down to his underwear," explained Corbett. "But did it so he was standing right in front of me the whole time."

"He brought me into the bedroom under the guise of seeing some pictures, he started to hug me me which is nice, I'm a hugger. It just kept going and going. I dropped my arms and it still kept going. He gave me Eskimo kisses and then kissing me on the lips. I just pulled back and i was stunned."

A stunning moment in Michael Corbett's young life interrupted, stopped by a phone call.

"Do you think it would have gone farther without that phone?"
"I'd like to think i wouldn't have let it. But I'm not sure."

The man who touched him that day in Boston, Father Robert Gale.

That moment sent Corbett into a spiral of shame and depression.

"I knew something bad had happened but because i wasn't raped or molested I didn't realize i had been abused," said Corbett. "It was like starting a slow leak..my faith started slipping away very slowly."

A faith broken by the response of his own church during confession.

"He treated me like I had a disease like i was some sick disgusting pervert. He told me i needed to get myself some help."

"Very strange that in July a priest becomes the first person who wants to have sex with me and in October a priest tells me i committed a mortal sin for doing almost nothing."

In the years that followed, Corbett didn't just lose his faith, he began to lose his sanity.

"All i could think about was cemeteries and graveyards and death and darkness and cold."

Hospitalized for the first time at 20, Corbett would get his masters in Psychology and work as a school counselor, all while battling crippling depression.

"Every single day was like running a marathon. Just getting through one day, an hour at a time. I had all these things i'd do to let me get to the next class..get to dinner.. get to bed. Then the next day i'd do it all over again.""

Days passed with no mention of what happened or Father Gale.

Until a team from the Boston Globe started an investigation, which was quickly followed by every news agency in the city and beyond.

"At night I'd watch the 6pm news and it seemed like 3 more priests were suspended for accusations."

"Every night I'd sit and wonder is his name coming up this time.. when is his name coming out..and i needed to know."

Its an investigation which was the focus of the Oscar-winning movie "Spotlight".

Corbett was interviewed by the paper's spotlight team back in 2001.

"The first interview i did led to Robert Gale going to prison. I feel pretty good about that."

"It was so validating. I had the VCR all cued up i recorded on every news station.."

Gale pleaded guilty to rape, and was sentenced to five years in prison.

"I knew he was never going to be able to be charged for anything that happened to me," explains Corbett. "But so few of the priests who did these sort of things ever saw the inside of a jail cell. I feel fortunate i was able to see that happen."

Years later, Corbett went to visit him behind bars.

"I thought why don't I go see him and give him an honest chance to make some peace with me. Maybe it would be good for both of us."

"He said this is bringing up a lot of anger for me and he flipped it around so he's the victim. im paying for a crime i committed 25 years ago."
"He told me it was all fantasy on my part."

"When I left I felt great. When i went outside the trees seemed to be greener. I felt like i had proved that i could be the better person."

Corbett says that visit and the birth of his own son sparked a series of psychiatric events and three hospitalizations.

But Corbett says, through treatment, he's turned a corner.

"Memorial Day, I drove to the hospital and said i am having thoughts of hurting people. They said let me show you to your room."

Now a school counselor at Savannah Arts Academy, he's willing to speak out so others can get help.

"You kind of wish you could let everyone know but how do you do that? Hey Michael have a good weekend. You too did i ever tell you about that time in 1993? How do you do that?"

"i didn't know if i could ever feel this good so do feel this good for two years straight without disruption ifeel like ive not just won the battle but the war."

"The most important thing when it come sto abuse is that its something you have to talk about. you have to walk down the road yourself, you have to process it and you have to do the work, but you can't do it alone."

Corbett was connected to one of almost 300 priests accused of sexual misconduct in Boston alone.

But as a local representative of SNAP, the Survivors Network of those Abused by Priests, Corbett knows is not limited to just one city.

If you would like to report clergy abuse or talk to someone about what happened to you you can email savannah@snapnetwork.org.