St. John's administrator fighting lawsuit
By Lou Raguse
KARE
July 25, 2016

http://www.kare11.com/news/st-johns-administrator-fighting-lawsuit/280891444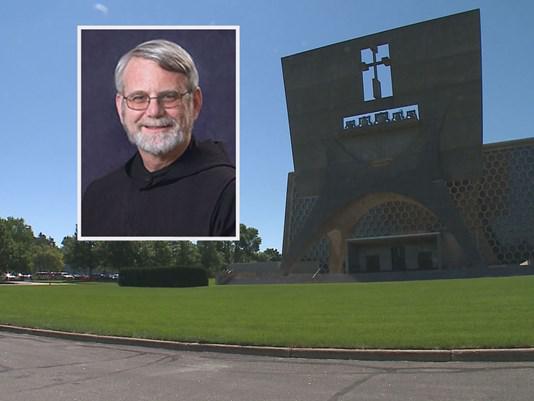 Fr. Doug Mullin


[with video]



COLLEGEVILLE, Minn. - One of St. John's University's top administrators is temporarily giving up some of his duties in the wake of a 23-year-old sex abuse allegation.

Father Doug Mullin is currently the vice president in charge of student development, which includes overseeing the athletics department. He will continue with his VP duties, but has moved out of the dorms, where he was a long-time faculty resident. And he temporarily will step back from public priestly ministry.

Mullin strongly denies the accusation, and St. John's University and St. John's Abbey are aggressively fighting the claim on his behalf.

Attorney Jeff Anderson served St. John's Abbey with the lawsuit just prior to the May deadline for the Minnesota Child Victims' Act, which extended the statute of limitations temporarily and allowed victims to file old sex abuse lawsuits.

But St. John's Abbey fired back, asking a judge for a dismissal even before the plaintiff publicly filed the lawsuit.

In the lawsuit, the plaintiff, who is referred to as "Doe 304," was a former student at St. John's Prep, a boarding school for grades 6-12. In 1993, Mullin was the Dean of Students at St. John's Prep. The plaintiff, now in his late-30s, claims in the lawsuit Mullin sexually abused him when he was 15.

A spokesman for St. John's Abbey provided a written response, stating in part:
Fr. Mullin adamantly denies the allegation. Saint John's Abbey has full confidence in Fr. Mullin's denial and, by filing the complaint in court—at Fr. Mullin's request—is seeking to restore his good name," said Br. Aelred Senna. "Fr. Mullin has voluntarily stepped back temporarily from public priestly ministry and also from his longtime role as Faculty Resident in the residence halls at the University. Saint John's University has full confidence in Fr. Doug Mullin's innocence and expects him to be completely vindicated in this matter. Fr. Mullin continues in his Vice-Presidential role with Saint John's University, as would any other employee facing an unproven allegation of wrongdoing.
Aelred credits Mullin with being instrumental in developing and implementing policies and programs to prevent sexual assault and sexual harassment under federal Title IX.