Editorial: Children's interests are not served by outing clerical abuse
St. Louis Post-Dispatch
July 26, 2016

http://www.stltoday.com/news/opinion/columns/the-platform/editorial-children-s-interests-are-not-served-by-outing-clerical/article_7c05786c-f5b4-564b-9f61-72e3e1dd8349.html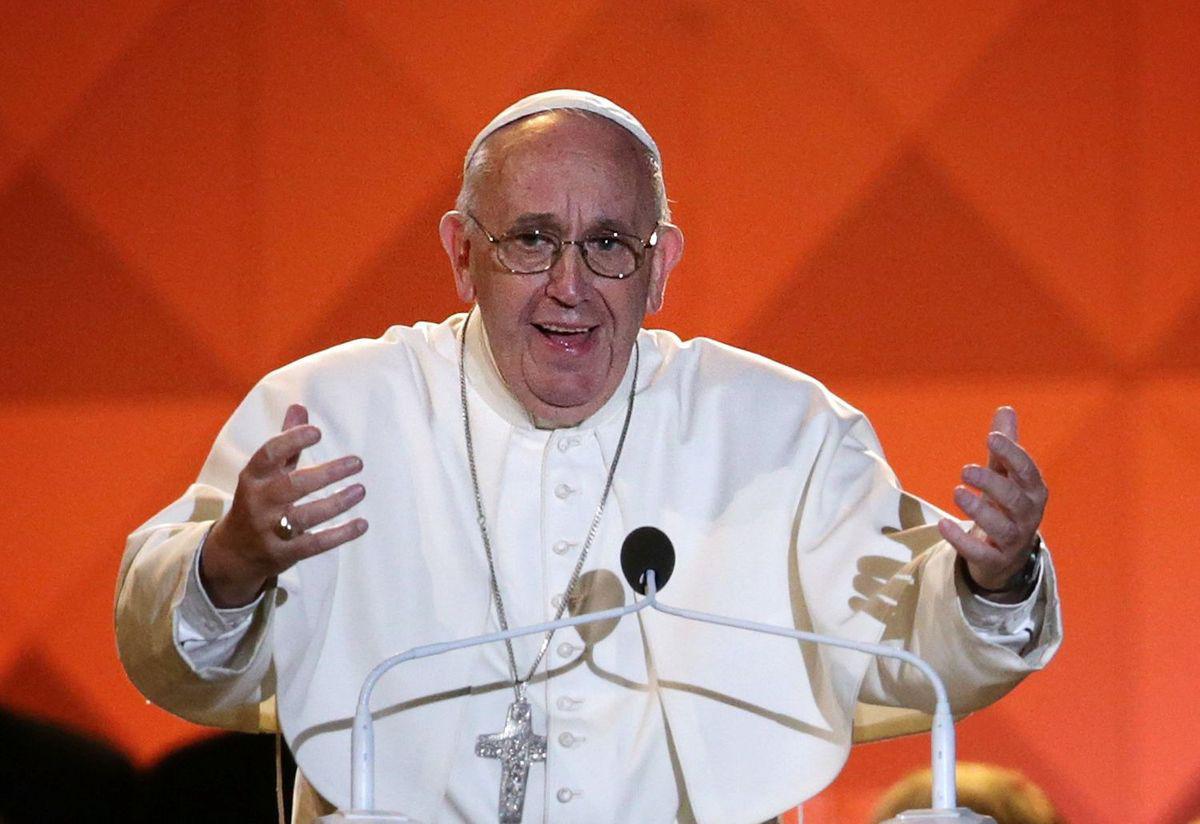 In Philadelphia last September, Pope Francis said "God weeps" at the sexual abuse of children by Catholic priests.
Photo by Alex Wong
"God weeps," Pope Francis said during his visit to Philadelphia last September. The topic was the church's sad response to the sexual abuse of children by priests. "I commit to the careful oversight to ensure that youth are protected."
Some careful oversight should be directed to the U.S. District Court in St. Louis. There a priest charged in 2014 with the sexual abuse of a minor has gone on a fishing expedition. To try to prove that Father Xiu Hui "Joseph" Jiang is a victim of an elaborate conspiracy, his lawyers are seeking emails that could identify victims in unrelated cases.
The lawsuit was filed against the city and two city police officers who investigated the claims of a boy who said Jiang had abused him on two occasions in 2011 and 2012. Jiang was charged in April 2014 with two counts of statutory sodomy, but 14 months later, St. Louis Circuit Attorney Jennifer Joyce dismissed the charges without explanation. She said her "office remains hopeful that charges will be refiled in the future." Jiang filed his lawsuit shortly after the charges were dismissed.
Also named in the lawsuit were the boy's parents; the Survivors Network of those Abused by Priests; and two of SNAP's local officers, David Clohessy and Barbara Doris. Because the city is a defendant, the suit was filed in federal court. That's where things get tricky.
A state court ruled in a different case that SNAP may qualify as a rape crisis center and is entitled under state law to keep certain communications with its clients private.
But federal evidence rules are different. U.S. District Judge Carol E. Jackson ordered SNAP to disclose records about the boy's claims against Jiang as well as emails between SNAP and attorney Ken Chackes, who frequently represents clerical abuse victims. Jiang's attorneys want to know how much money Chackes has donated to SNAP over the years, suggesting that SNAP is steering clients to him. Oddly, Jiang didn't sue Chackes. If he's getting rich suing the church, you'd think he'd be part of the alleged conspiracy.
The problem, SNAP says, is that those emails include the names of victims not associated with the Jiang case. Three of them filed a motion Friday asking Jackson to keep their identities secret.
Jiang, who came to St. Louis with his mentor, Archbishop Robert Carlson, in 2009, had well-publicized issues with a teenage girl in Lincoln County 2012. That case was dropped, too. In the current suit, he is being represented by religious liberty activist D. John Sauer, not archdiocesan lawyers.
But Carlson remains Jiang's boss. He can put his friend first, or he can consider whether the pope's pledge to ensure the protection of children would be served by outing victims and harassing their advocates.