George Pell : the Swimming Pool Allegations
By Louise Milligan And Andy Burns
ABC News
July 27, 2016

http://mobile.abc.net.au/news/2016-07-27/george-pell-the-swimming-pool-allegations/7664688

[George Pell: The surf club allegation]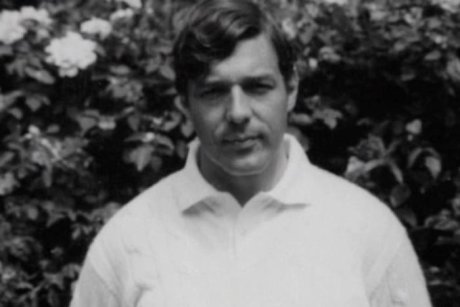 PHOTO Cardinal George Pell as a young man.



One of the earliest complaints against Cardinal George Pell being investigated by Victoria Police goes back to the summer of 1978-79 when he was Episcopal Vicar for Education in the Ballarat diocese.

One of the schools he was responsible for was the now notorious St Alipius primary school, where the Royal Commission into Institutional Responses to Child Abuse has heard a ring of paedophile Christian Brothers abused many children.

Whilst there is absolutely no suggestion that George Pell was involved in that paedophile ring, former St Alipius students Lyndon Monument and Damian Dignan allege that the Cardinal repeatedly touched their genitals and anuses while playing a game in Ballarat's Eureka pool, where he would throw them and other boys up into the air.

"I'm disgusted, bitter, angry. I just want him to come back and look me in the eye," Mr Monument told 7.30.

Many of the former St Alipius pupils who have spoken to 7.30 say he was often seen at the school throughout the 1970s.

"He was always like the godly figure we had to look up to, and we'd even get told in class, 'Brush your hair and tuck yourself in,'" Mr Monument said.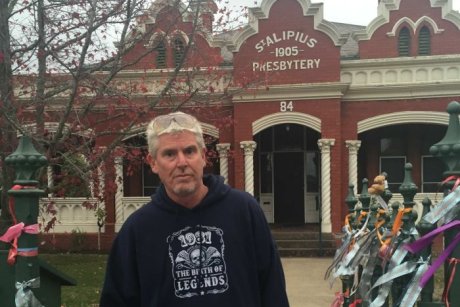 PHOTO Lyndon Monument outside the Ballarat primary school where he was a pupil.



Games in the water

So George Pell was already well known to the boys when they were at the Eureka pool that summer.

"He'd play games like throw the kids out of the water, he'd have his arms, like that and you'd put your leg in his hands and 'one, two, three', and you're out of the water. But it was only ever with boys," Mr Monument said.

Mr Monument has told police that in the summer of 1978-79, when he was aged about nine, the seemingly innocent game with Father Pell began to conceal something else beneath the water.

He says that as George Pell clasped his hands under the water for him to stand on, Father Pell would remove one hand and use it to molest him.

"You know, his hands touching your genitals and stuff, on the outside of your bathers or your shorts. And that slowly became hand down your pants, or your bathers or whatever you call them... under the water."

Mr Monument has given a statement to Victoria Police, in which he said:

"The hand on my crotch would cover my penis and testicles and would cover my anus area. Father Pell would throw me into the air and I would dive into the water."

He added that this happened on about "half" of the "20 or so occasions" in which Father Pell threw him into the air.

"He would also place his hand under the shorts and underpants that I was wearing. His fingers would touch my penis and testicles on these occasions as he rocked me up and down before he threw me in the air."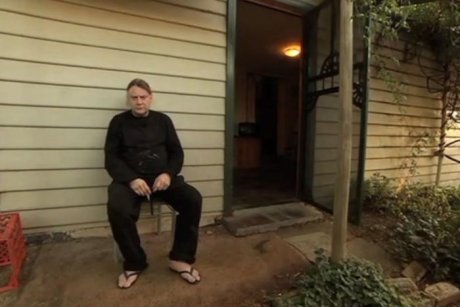 PHOTO Damian Dignan has leukaemia and lives alone in a tiny granny flat.



Damian Dignan says he has not seen Lyndon Monument for more than two years — that is, he last saw Mr Monument a year before he spoke to police.

Mr Dignan said that during the "game", Father Pell would "grab you, around the testes, around the anus".

"[It made me feel] scared. Scared but hurt — very forceful around the anus," Mr Dignan said.

When asked if it might have been accidental or it just so happened that George Pell's hands simply slipped as he was playing the game, Mr Dignan replied:

"Fair enough, [if it happened] one time. But it got to a stage where every time he picked you up it was there. And, it was not much fun. No."

In his police statement, Damian Dignan told police "Father Pell was making me feel very uncomfortable when he was grabbing me on the penis and testicles and throwing me in the air".

"I never said anything to Father Pell when he grabbed me around the penis and testicles, because I was scared of him.

"Towards the end, Father Pell began to hurt me around the crotch area when he threw me into the air.

"I didn't like it and I knew what he was doing was wrong."

Mr Dignan said the behaviour by Father Pell upset him so much that he decided not to go to the pool any more.

"He was a big, solid man, had eyes that'd stare right through you, he'd pierce your heart. A very strong, scary man."

Mr Monument said he continued to go, but would stay away from the priest, who would avoid eye contact with him as Mr Monument got older.

Cardinal George Pell has declined to answer specific questions, but "emphatically and unequivocally rejects any allegations of sexual abuse against him".

"No request has been made to interview Cardinal Pell nor has he received any details of these claims from the police or anyone," a statement from his lawyer said.

"In late May the Cardinal was advised by the SANO Taskforce that there had been no change in the status of the investigation since [a leak to the Herald Sun newspaper appeared in February]," the statement said.

7.30 understands that the complaints have been referred to the Victorian Office of Public Prosecutions for advice.

Undressing in the change rooms

Lyndon Monument says that after the throwing game, Father Pell would invite him into the change rooms at the pool.

"He'd undress and then he'd say to us to undress and so we'd undress and then he'd just teach you how to dry your testicles and in between your bum and stuff like that," Mr Monument said, adding that George Pell was naked during this alleged incident.

Mr Monument said in his police statement he did not know why the priest would invite him to the change room after the game in the pool.

"I look back now and think that he only wanted to perve on us when he was naked," the statement said.

After the change rooms, Mr Monument says he put his wet underpants and shorts back on, and went back to play at the pool all day.

"I didn't like it. But because it was the church and he was George Pell we just weren't game to say anything, you know what I mean?" Mr Monument told 7.30.

Cardinal Pell's lawyer said in its statement that he "denies the allegations absolutely".

"Cardinal Pell was the first Catholic Bishop to confront the evil of clerical child sexual abuse and implement the first program to assist victims when he introduced the Melbourne Response in 1996," the statement said.

School principal remembers pool game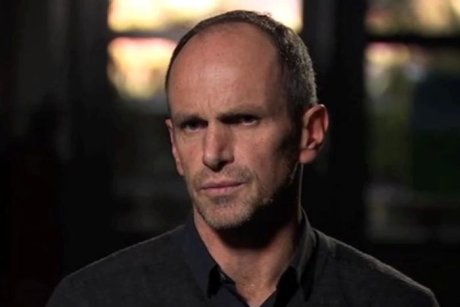 PHOTO Darren Mooney was also a pupil at St Alipius.



Darren Mooney was a few grades above Lyndon Monument and Damian Dignan at St Alipius and was also a regular at the pool. He is now a principal of a primary school north of Ballarat.

Mr Mooney also remembers playing the throwing game.

"He'd throw us off his shoulders, there'd be three or four on him at a time, crawling all over him, the front, the back," Mr Mooney said.

"He would grab you, have his hands on your backside, then he'd push you off. And it seemed to go on, you know, all day. He just seemed to be there all day, every day."

He says the game was always only with boys, although he does not remember being touched inappropriately, but he said he also felt uneasy about George Pell's behaviour.

"Probably in particular the most memorable part was George in the change rooms. He would be in the change rooms naked, on a regular basis, and he'd be towelling himself off," Mr Mooney said, demonstrating a towelling motion across his shoulders.

"And I daresay that a man in his position should know better than to, you know, be undressing in front of kids.

"To put yourself in a position where you're naked in front of young children, I think is just unacceptable," Mr Mooney said, adding that he had felt this as a teenager, and not just now that he was a school principal.

"Look, it's been something that [my friends and I have] talked about for years — well before any abuse allegations came up," he said, adding that this discussion had taken place long before the Royal Commission started.

"We have a reunion every year, and it's one of the first things that's mentioned — you know, how could someone like that put themselves in that position?"

7.30 and Victoria Police detectives spoke to the family who managed the pool for decades and the pool manager's wife confirmed that George Pell was a constant fixture at the pool every summer. She said he was very popular with the children that he played with.

She also confirmed that he would always go to change in the change rooms, but she said that neither she nor her husband ever saw anything untoward and if they had, George Pell would have been sent away and the police would have been called.

The two men's painful pasts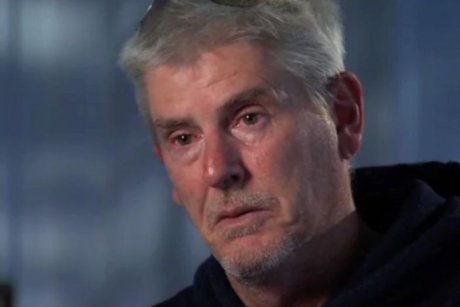 PHOTO Lyndon Monument says he tries to get to sleep quickly each night because he hates "being awake".



Given the risks of speaking out publicly, Lyndon Monument and Damian Dignan have declared some painful truths about their own histories to 7.30.

Both men have made extremely serious allegations of abuse against some other teachers at St Alipius which are also being investigated by Victoria Police's Taskforce SANO, and Damian Dignan in particular cites the beatings delivered by brothers at the school as having a terrible psychological impact on him.

"You're like a dog that's been beaten too much — you've got no confidence," Mr Dignan said.

"You can't talk. And you'll never talk. You feel ashamed."

For Lyndon Monument, the years since St Alipius have been painful. His wife suicided in 2002 and his brother Craig suicided in 2007.

Several of his St Alipius friends who survived sexual abuse also took their lives and Lyndon Monument's life spun out of control.

"I know it sounds horrible, and I would never hurt myself because I love my family and my kids, but I don't really like living," Mr Monument said.

He said he also drinks heavily and tries to get to sleep as quickly as he can each night because he hates "being awake".

He became a drug addict "just to blank it all out" and for a while dealt amphetamines, leading to a prosecution for assault of his then-girlfriend and another man over a drug debt in 2010, which saw him serve 11 months in jail.

Mr Monument said he "deserved jail" and does not blame it on anything but himself.

Damian Dignan too has run foul of the law for assault and drink driving. He has leukaemia and lives alone in a tiny granny flat.

"I never ever dealt with [the abuse], never spoke of it, didn't know how to show love," Mr Dignan said.

"I took to alcohol, to not have feelings [and] I lost everything I had. My partner, beautiful children, a home, freedom.

"I've got to a stage in my mind that I don't really want an apology. I want them to tell my kids why they haven't got a father."

7.30 does not suggest the difficulties Lyndon Monument and Damian Dignan have suffered in their adult lives could be attributed solely to what they say George Pell did to them. Nor do Mr Monument and Mr Dignan claim that.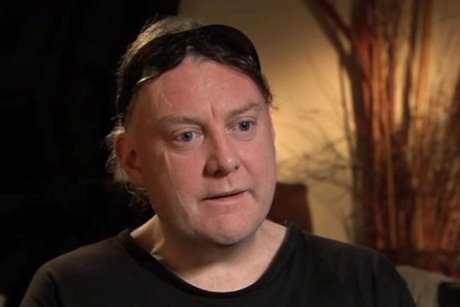 PHOTO Damian Dignan says he took to alcohol and "lost everything I had".



Pell may never return to Australia

Damian Dignan and Lyndon Monument have been waiting for a year since they made their police statements last July, and were eagerly anticipating the Cardinal flying to Melbourne to give evidence to the Royal Commission in December.

But on December 11, George Pell issued a statement saying he could not fly to Australia for the following week's evidence, on doctor's advice.

The Royal Commission accepted his evidence and the Cardinal did not fly, leaving Mr Monument "absolutely shattered".

Cardinal Pell's office makes the point in the statement sent to 7.30 that he "has apologised to victims of abuse on behalf of the Church many times and has met with victims personally".

"He expresses regret that the sensationalist attention given to these unfounded and untrue claims might cause distress to genuine victims and he encourages anyone with any legitimate complaint to pursue it through the correct channels."

Whilst Mr Monument and Mr Dignan believe detectives are working hard on the case, they worry that even if police have a case that warrants charges, George Pell will never face his accusers because he will never return to Australia.

They hope that in breaking their silence they may encourage others to feel that they too can come forward.

"We shouldn't be ashamed of what happened to us," Mr Monument said.

"It's not our fault. We've lived with feeling like shit for too long, we don't have to no more."

The allegations against Cardinal Pell are as yet untested and he is entitled to a presumption of innocence. The statement published by the Catholic Church of his behalf can be read in full here: