Bishop of Lafayette Diocese speaks on priest arrested for child pornography
KLFY
July 27, 2016

http://klfy.com/2016/07/27/watch-live-bishop-of-lafayette-diocese-speaks-on-priest-arrested-for-child-pornography/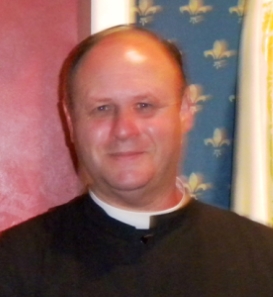 Rev. F. David Broussard is accused of possessing child pornography, according to the Diocese of Lafayette.


[with video]



Bishop J. Douglas Deshotel held a news conference at 2 p.m. from the Diocese of Lafayette on the arrest of Reverend F. David Broussard.

The Diocese said Broussard, who was a priest at St. Bernard Roman Catholic Church in Breaux Bridge, was arrested earlier today by Louisiana State Police on 500 counts of child pornography.

The Associated Press reported, "neither the news release (from the diocese) nor online court and jail records indicated whether he has a lawyer who could comment on the allegations."

KLFY's Lydia Magallanes will have a full report on News 10 at 5 and 6 p.m.