French cardinal abuse investigation dropped
BBC News
August 1, 2016

http://www.bbc.com/news/world-europe-36944198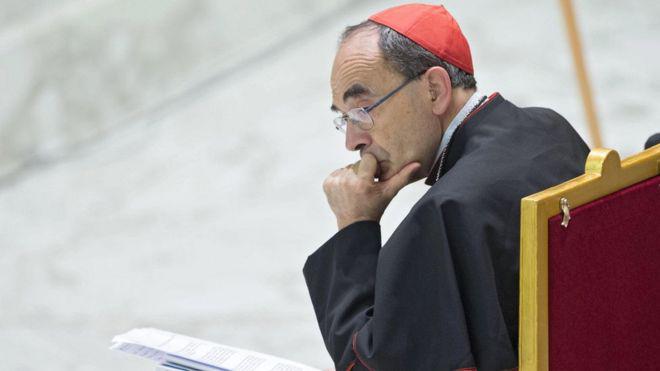 Cardinal Barbarin was accused of not acting to remove a priest accused of abuse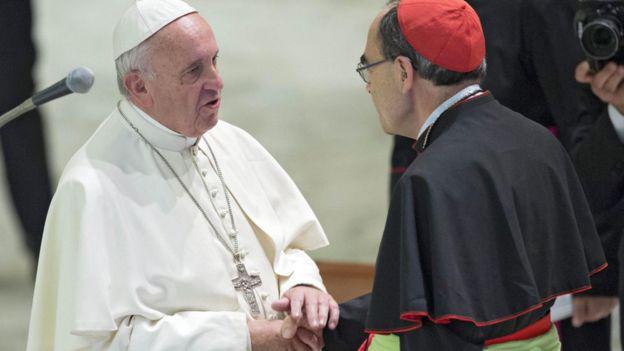 The Archbishop travelled to Rome in July with pilgrims from Lyon
Prosecutors in France have dropped an investigation into allegations that the Roman Catholic archbishop of Lyon failed to act against a priest accused of child sexual abuse.
Cardinal Philippe Barbarin was questioned by police in June over the case of Father Bernard Preynat, who is alleged to have abused boy scouts.
The French Catholic church has been accused of covering up abuse.
Cardinal Barbarin denied any wrongdoing but earlier admitted making mistakes.
Pope Francis has approved measures to sack bishops who mishandle complaints.
Fr Preynat's alleged offences took place between 1986 and 1991. Complaints against the priest were made by an association of alleged victims called Parole liberee (Freed word) which collected dozens of witness statements.
Prosecutors say the priest has admitted the charges.
Cardinal Barbarin did not move to the Lyon diocese until 2002 and says he knew nothing about the allegations until 2007.
"I have never covered up any act of paedophilia," he insisted earlier this year.
Fr Preynat was removed from his post in 2015.
The Pope, who met the cardinal last month, has long promised a zero-tolerance approach to child abuse in the Catholic Church.
He has urged "special diligence" in caring for minors and vulnerable adults and said bishops who were "negligent" in dealing with priests committing abuse would be removed under new legal procedures.