Ex-guttenberg Priest Accused of Sexual Abuse in New Lawsuit
By Terrence T. McDonald
Jersey Journal
August 11, 2016

http://www.nj.com/hudson/index.ssf/2016/08/guttenberg_priest_accused_of_sexual_abuse_in_new_l.html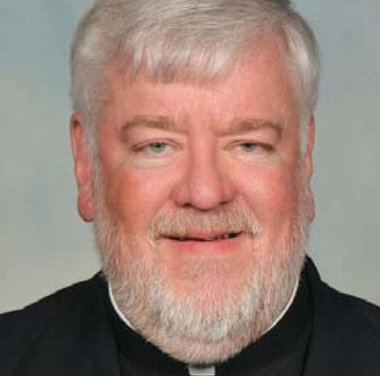 The Rev. Michael "Mitch" Walters is accused in a new lawsuit of sexually abusing a boy when Walters was pastor at a Guttenberg church in the 1990s. (Archdiocese of Newark)



A former Guttenberg priest reportedly facing a criminal investigation for allegations that he sexually abused a young parishioner in the 1990s is now the focus of a lawsuit filed by one of his alleged victims.

The plaintiff —a man in his 30s, according to his attorney — is suing the Rev. Michael "Mitch" Walters, the Archdiocese of Newark and Cardinal Theodore Edgar McCarrick. The man is accusing Walters of sexually abusing him in 1994 and 1995 when Walters was pastor at St. John Nepomucene in Guttenberg.

The plaintiff, identified in the 21-count complaint as John Doe, is also accusing McCarrick, former archbishop of Newark, and the archdiocese of being negligent for not protecting him. McCarrick and the archdiocese either should have known about Walters' alleged behavior or knew about it and covered it up, the plaintiff alleges.

The lawsuit was filed Wednesday in Essex County Superior Court. Archdiocese spokesman Jim Goodness declined to comment.

Boston attorney Mitchell Garabedian is representing the plaintiff. Garabedian said he represents six alleged victims of Walters, including one female. He said the alleged abuse occurred between about 1982 and 1994, when his clients were approximately eight to 14 years old.

"Father Walters groomed John Doe by taking him to New Jersey Devils games, the beach and by becoming friendly with his family," he said. "Given my experience in representing clergy sexual abuse victims, this is probably the tip of the iceberg with regard to Father Walter's victims coming forward."

A victims rights group last month said Walters is the focus of a criminal investigation by the Hudson County Prosecutor's Office, which declined to say whether such a probe exists. Garabedian declined to say if his plaintiff is the same person whose allegations prosecutors are said to be investigating.

Garabedian played a key role in uncovering sexual abuse by clergy in Boston.

Last month, Goodness said the archdiocese alerted county prosecutors about the allegations when they first heard of them.

In January, NJ Advance Media reported that Walters was removed from ministry three months earlier, when he was an assistant pastor at Our Lady of Sorrows Church in South Orange, amid allegations that he sexually abused two minors in the early 1980s when he was a pastor at St. Cassian Church in Montclair. One of his accusers said Walters molested him in a confessional.

Goodness told NJAM then that Walters said he is innocent of the charges.