Priest James Vallely Sex Abuse: Diocese Paid 6 Victims $1.2M To Settle Case
By Shaurya Arya
Morning News USA
August 16, 2016

http://www.morningnewsusa.com/priest-james-vallely-sex-abuse-diocese-paid-6-victims-1-2m-settle-case-2397821.html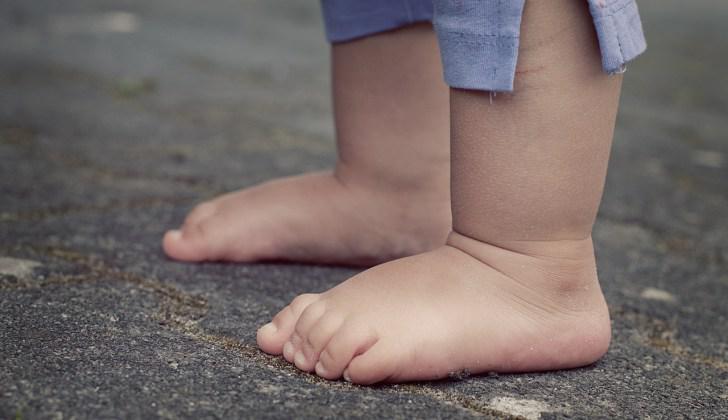 Feet Children's Feet Baby Barefoot Human Child FeeLoona
A settlement of $1.2 million was reached between the Roman Catholic Diocese of Portland and six men who say that leaders of the church, despite having knowledge, hid allegations of sex abuse against a former priest.
According to the lawsuit, the diocese was aware that Father James Vallely was involved in sexual abuse against children in the church as early as 1956, but nothing was done to stop it.
Priest James Vallely Sex Abuse: Diocese was aware, hid allegations
Vallely, now deceased, was a priest in the Bangor area in the 1950s. As reported by the Portland Press Herald, the plaintiffs claim that they are victims of Vallely, who they say abused them from a period of 1958 to 1977.
"We have another instance of a diocese hiding the truth for the sake of its appearance and monetary concerns," Mitchell Garabedian, the attorney of the plaintiffs, said.
One of these victims was Lawrence Gray, who said the priest molested him as early as when Gray was eight years old. At the time, Gray was an altar boy at St. Dominic's Parish, Portland. Afraid of disclosing the abuse, he said the molesting continued until he was 13 years old.
Priest James Vallely Sex Abuse: Diocese hopes the settlement "brings a measure of peace"
With the statute of limitations for the victims now passed, a case of "fraudulent concealment" was built, as reported by WCSH; a settlement in the case was reached.
"Bit by bit, I have reclaimed my life, and taken my life back," Gray said.
Dave Guthro, diocese spokesman, said in a statement, "The diocese hopes that this settlement brings a measure of peace to the people involved. The diocese respects the privacy and confidentiality of the victims/survivors involved in cases of sexual abuse of minors by clerics. We maintain that privacy and confidentiality even if an individual or their legal representation chooses to discuss their situation publicly."
Contact: shaurya.arya@morningnewsusa.com