Local priest removed from two churches after sexual abuse allegation
By Abbott Brant
Poughkeepsie Journal
September 7, 2016

http://www.poughkeepsiejournal.com/story/news/local/southern-dutchess/2016/09/07/local-priest-removed-two-churches-after-sexual-abuse-allegation/89955080/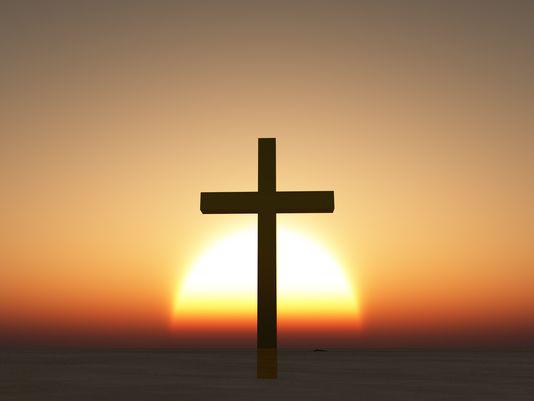 A sunrise, or sunset, is shown behind a cross.
A local pastor has been removed from two Dutchess County churches following an allegation that he sexually abused a minor 30 years ago.
Rev. Anthony Giuliano, pastor of Saint John the Evangelist parish in Pawling and Saint Charles Borromeo parish in Dover Plains, has been instructed by the Archdiocese of New York to not act as a priest after a man came forward last month and accused Guiliano of sexually abusing him sometime in the mid-1980s.
The letters, written by Auxiliary Bishop of the Archdiocese of New York Gerald Walsh, were sent to parishioners of each church on Aug. 31 informing them of Guiliano's removal while an investigation by law enforcement takes place.
According to the letters, while the allegation has "not yet been substantiated," it is "found to be credible." Guiliano is denying the claim, according to the archdioceses.
Joseph Zwilling, director of communications for the Archdiocese of New York, said the allegation did not occur at either Saint John the Evangelist or Saint Charles Borromeo. He declined to provide further details of where the alleged incident took place, citing the archdiocese's "wish (not) to do anything that may identify the person who has brought this allegation forward."
The letter "strongly urges" anyone with concerns or suspicions about Guiliano during his time in Dutchess County to contact the Dutchess County District Attorney's Office at 845-486-2300. Dutchess County District Attorney Bill Grady said, to his knowledge, there had not been any tips called in to his office as of Wednesday afternoon.
Bishop Peter Byrne, an auxiliary bishop of the archdiocese and the Vicar for Dutchess County, celebrated a Mass at both St. John and St. Charles on Sunday, according to Zwilling.
The bishop "conveyed to the parishioners in attendance the concern and prayers of the Cardinal and the archdiocese as they deal with this matter," he said.
Contact: abrant@poughkeepsiejournal.com