Abuse by priests: Johnstown man speaks out 'to prevent this from happening to another child'
By Dave Sutor
Tribune-Democrat
September 14, 2016

http://www.tribdem.com/news/abuse-by-priests-johnstown-man-speaks-out-to-prevent-this/article_fc54e050-7a2f-11e6-a8ca-5737aaf03909.html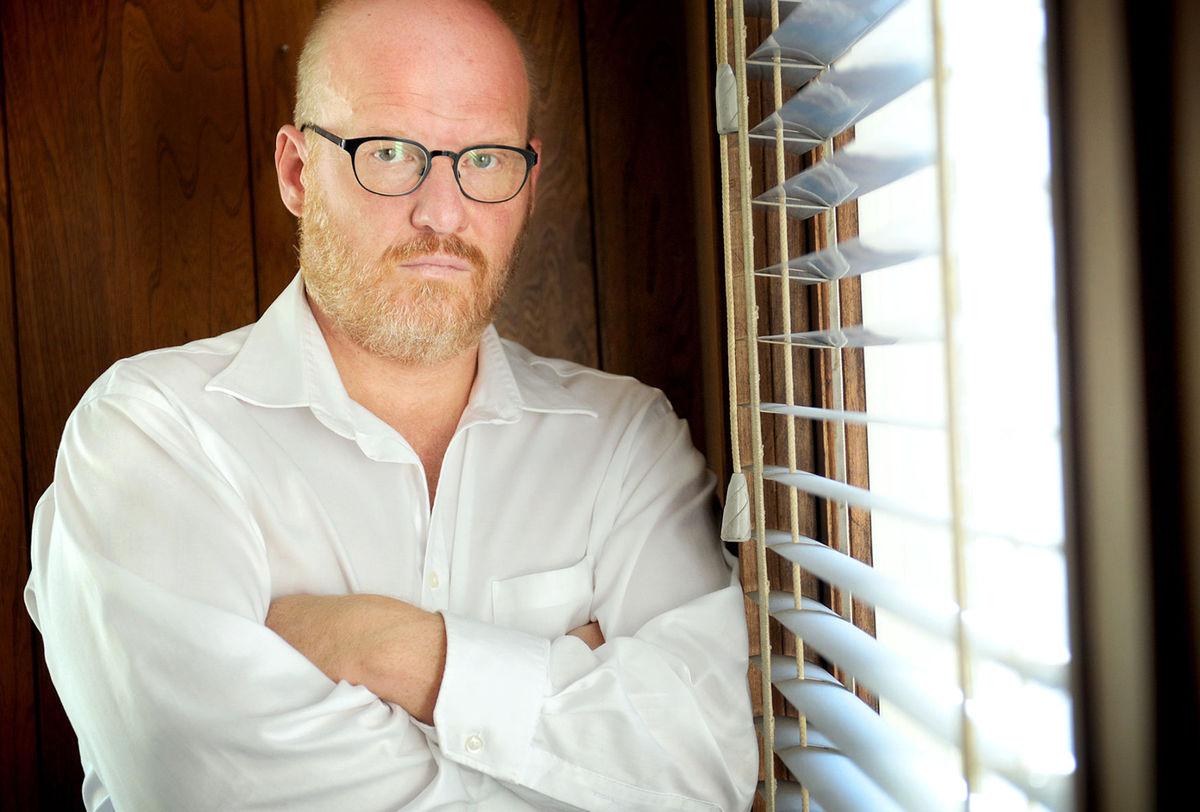 Shaun Dougherty poses during an interview on Tuesday, Sept. 13, 2016, at The Tribune-Democrat, 425 Locust St., Johnstown. Doughtery claims that he was sexually abused by the former Rev. George Koharchik, a priest from St. Clement Church. Koharchik was included in a grand jury report, released in March, that detailed abuse across the Roman Catholic Diocese of Altoona-Johnstown.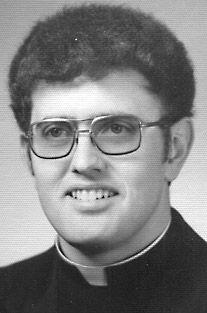 Rev. George D. Koharchik. File Photo/ The Tribune-Democrat, Johnstown, Pa.
Shaun Dougherty's father died nearly two years ago.
The funeral took place at St. Clement Church on Lindberg Avenue, where the large Catholic family gathered to grieve the loss of a loved one.
But Dougherty's mind was also wracked by another emotional trauma. He claims that decades ago, when he was attending St. Clement School, a priest and trusted member of the community sexually abused him.
"My father passed away, October 2014 – first time I was in St. Clement Church since my sister's May crowning in the late '80s," Dougherty said during an interview at The Tribune-Democrat on Tuesday.
"They haven't changed it much. Thank God it was a funeral, because I cried the entire time, and it wasn't because my dad had passed away.
"I sat there, and when they lit the incense, I literally wanted to tear my skin off and jump out the window."
It was one of many emotionally draining moments Dougherty, now a 46-year-old man, has endured since the life-scarring events he says he suffered when in school.
'I was free pickings'
The priest Dougherty accused of abusing him was described as "certainly a child predator" in a grand jury report, released in March, that provided in-depth details about an alleged decades-long cover-up of child sexual abuse across the Roman Catholic Diocese of Altoona-Johnstown.
Dougherty believes his case was mentioned in the report, albeit using a redacted name. The priest, in transcribed testimony on pages 66 and 67, admits to having contact with the "intimate parts" and "privates" of alleged victims with "some sense of sexual gratification."
"Beginning of fifth grade, 1980, when I was 10 years old, I began to get sexually molested by a priest at St. Clement, Father George Koharchik," Dougherty said. "He was our basketball coach and our religious teacher. I lived a block away from the school. I walked to school. I was free pickings.
"Anytime you drove Father Koharchik's car, he tried to fondle you. We played racquetball. We showered. It went on and on until he progressed to digital penetration in the shower one time with his fingers. That's when it ended for me, thank God. I didn't like that and I jerked or something. For some reason, it stopped with me. Unfortunately, it didn't stop with others with Father Koharchik."
Koharchik has been laicized by the church – meaning he had his clerical status removed. He has never been criminally charged with child sexual abuse.
The diocese considers Koharchik to be a priest who has had credible allegations of sexual abuse made against him.
'Their own monster'
The report alleged that at least 50 priests and other religious leaders sexually abused children over decades, while the diocese, directed by former Bishops James Hogan and Joseph Adamec, protected the priests and made payouts to silence victims.
Dougherty blames the church and diocese for having "created their own monster."
He would like to see the Catholic Church open therapy clinics across the country where victims could receive all the treatment they need – free of charge. Such steps, in his opinion, would benefit victims, including those in the local region – where Dougherty described the problem of child sexual abuse within the church as rampant.
"If you are from western Pennsylvania or you resided in western Pennsylvania in the '60s, '70s, '80s or '90s, you absolutely, most certainly know a victim of child sex abuse by a priest," Dougherty said. "Most likely, you know multiples. Some of us know an unbelievable amount."
Dougherty himself went into therapy – and started speaking publicly about his abuse – after the attorney general's report was released.
"If somebody wants to speak up, that's great," Dougherty said. "I can say to those: 'Once you do, it's liberating in this day in age. It's absolutely liberating.' "
He hopes getting his message out can help protect children from becoming future victims.
"I know, as far as when it comes to this topic, my conscience is going to be crystal clear that I have done everything that I possibly can do to prevent this from happening to another child," Dougherty said.
"What other people have to say to themselves when they look in the mirror is up to them. But I don't see how you can be Christian and think that this is OK and think that this should just be quieted and hushed again."
In the past, though, Dougherty tried to fight the demons in other ways – abusing drugs and alcohol. He even attempted to kill himself – when in his 20s – by ingesting pills.
"In my mind, that was it," Dougherty said. "That was the end of the game for me.
"I'm not waking up. Well, I woke up."
Competing legislation
Dougherty is speaking out about how the diocese, the Pennsylvania Senate and other organizations have handled certain aspects of the child sexual abuse scandal.
Altoona-Johnstown Diocese Bishop Mark Bartchak held prayer services for victims earlier this year at three churches.
"Let me tell you, the last place on Earth I want to be is at a prayer service at the Altoona-Johnstown Diocese with the bishop," said Dougherty, a Johnstown resident, who spends much of his time running his restaurant in New York City.
"I don't trust the bishop. I don't trust the Altoona-Johnstown Diocese."
He has sharply criticized the Pennsylvania Senate Judiciary Committee for its handling of House Bill 1947, legislation designed to extend the statute of limitations against child abusers, which was recommended by former Attorney General Kathleen Kane when issuing the Altoona-Johnstown report.
The version that passed the House – by a vote of 180-15 – included language that would increase the statute for past alleged crimes. However, the Senate committee, which includes state Sen. John H. Eichelberger Jr. from Blair County, removed that language in its version, citing that state law prohibits such retroactive legislation.
Dougherty accused the Senate of bowing to pressure from the Catholic Church and insurance companies.
"The House of Representatives spoke loudly – 180 to 15. They want this law passed," said Dougherty, who has confronted Eichelberger about the issue multiple times. "(Pennsylvania citizens) want retroactivity passed. He's a lawmaker. It's his job to get it passed the way they want it passed."
Pennsylvania's Senate adopted its version – without the retroactive language – by a 49-0 vote. It also expanded the scope to include facilitators of cover-ups and eliminated most civil statutes of limitations going forward, according to Eichelberger.
"It would be a big victory for victims to have this change," Eichelberger said.
Currently victims who were under the age of 18 when the abuse occurred can file civil charges until they reach age 30. Individuals born before Aug. 27, 2002, can seek criminal charges until age 30. That limit moves to age 50 for individuals born after Aug. 27, 2002.
Under those statutes, none of the living priests accused in the report could be criminally charged or have civil cases brought against them because the alleged abuse occurred outside of the time period.
Contact: dsutor@tribdem.com