State subpoenas Diocese of Pittsburgh files on sexual abuse
By Peter Smith
Pittsburgh Post-Gazette
September 16, 2016

http://www.post-gazette.com/local/city/2016/09/16/State-subpoenas-Diocese-of-Pittsburgh-files-on-sexual-abuse/stories/201609170083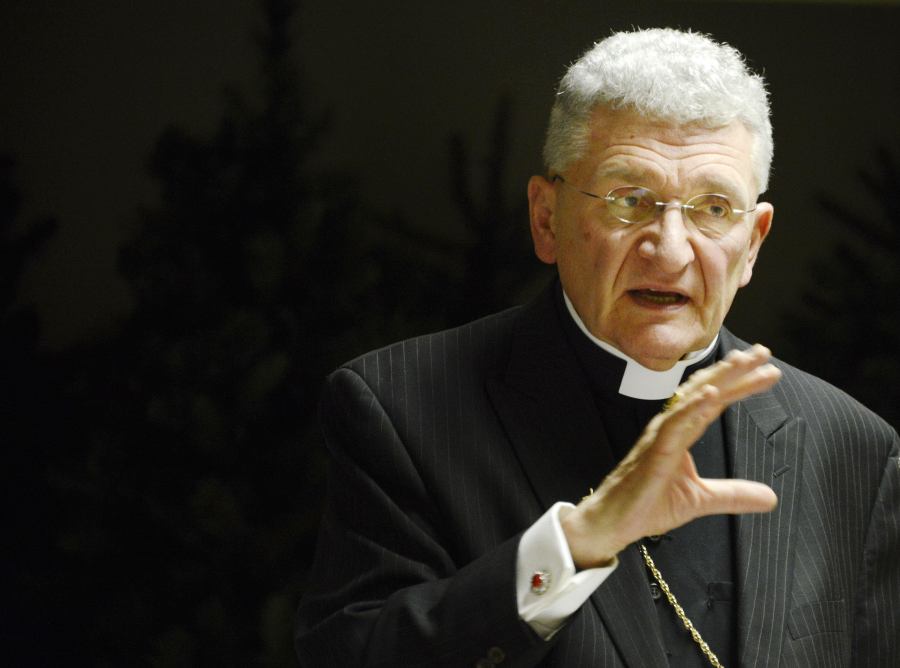 Pittsburgh Bishop David Zubik confirmed Friday evening that the diocese received the subpoena within the last two weeks.
The state attorney general's office has subpoenaed any documents relating to sexual abuse by priests from the Diocese of Pittsburgh and other Roman Catholic dioceses in Pennsylvania as part of a widening grand jury investigation.
Pittsburgh Bishop David Zubik confirmed Friday evening that the diocese received the subpoena within the last two weeks. The state is asking for any documents related to abuse by priests dating to 1947. Several other Catholic dioceses have received similar subpoenas.
The broad sweep of the subpoena mirrors what a state grand jury investigation obtained last year from the Diocese of Altoona-Johnstown and a Hollidaysburg-based order of Franciscans, leading to scathing reports earlier this year on the handling of sexually abusive priests by their superiors. In those cases, investigators executed search warrants to seize the documents.
Bishop Zubik said the subpoena gives the diocese time to fulfill the broad request, which was accompanied by a cover letter from Deputy Attorney General Daniel Dye that said, "our efforts do not have to be adversarial. . . . Our work to protect children and seek the truth should be a joint endeavor."
Bishop Zubik said: "I could not agree more. We are absolutely committed to protecting children from abuse."
He said the diocese is cooperating with the investigation.
"We intend to give them everything they want," he said. "While some people might take a look at this from a negative perspective, I see some positives in it. It lets the government know everything we're doing in good faith. At the same time, if there's something we need to do more, we can learn from them as well."
The Diocese of Greensburg confirmed in a statement it received a similar subpoena.
Jeffrey Johnson, a spokesman for the attorney general's office, said he could not comment on the reports. He did say that a hot line established upon the March 1 release of the Altoona-Johnstown report "has generated hundreds of calls" providing leads into other allegations of abuse by priests. Many of those calls involved other dioceses, he said.
News of the broadening statewide investigation was earlier reported by the Allentown Morning Call, which says the dioceses of Greensburg, Erie, Allentown, Harrisburg and Scranton are also on the list.
Bishop Zubik added that he hopes "this is going to be a first step on the part of the government to work with other institutions as well." Recent months have seen news of sexual abuse of minors by adults in positions of trust in public schools, sports teams and other settings.
The diocese developed its first formal policy related to abusive priests in the late 1980s under then-Bishop Donald Wuerl, followed by a more thorough one in 1992. Bishop Wuerl was credited with taking a zero-policy approach years before that became the national standard in 2002. In one well-known case he kept a priest, Anthony Cipolla, out of ministry despite a Vatican order to restore him and successfully petitioned the Vatican to overturn its order. Mr. Cipolla died last month in Ohio.
Deputy Attorney General Dye also led the investigations in Altoona-Johnstown that followed a referral by the Cambria County district attorney.
While no officials in the Altoona-Johnstown diocese itself faced charges, largely due to the statute of limitations, a March 1 grand jury report said hundreds of children were abused by at least 50 perpetrators, including priests and others in church leadership, mainly between the 1940s and 1980s. The report faulted bishops for failing to keep abusers out of ministry.
Also based on that grand jury investigation, three former leaders of the Hollidaysburg, Pa.-based Immaculate Conception Province of the Franciscan Friars, Third Order Regulars, are awaiting trial on charges of endangering the welfare of children. They are accused of assigning the late Brother Stephen Baker to work among minors at places such as Bishop McCort Catholic High School in Johnstown. Brother Baker committed suicide in 2013 and is accused of molesting scores of youth in multiple states.
Contact: petersmith@post-gazette.com