Priest to be barred in India following 'unprecedented' settlement in favor of Minnesota sexual abuse victim
By Andrew Haffner
Duluth News Tribune
October 03, 2016

http://www.duluthnewstribune.com/news/4128593-priest-be-barred-india-following-unprecedented-settlement-favor-minnesota-sexual-abuse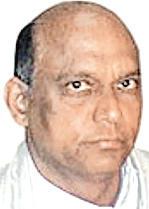 Joseph Jeyapaul
CROOKSTON, Minn.—A Minnesota survivor of sexual abuse by a Catholic priest has won a settlement in federal court to prevent her abuser, who was suspended but not removed from the ministry, from carrying out similar crimes in his home country of India.
But in a Monday press conference, survivor Megan Peterson questioned the church mechanisms that allowed her abuser, Father Joseph Palanivel Jeyapaul, to possibly return to the ministry after being convicted for his crimes against her in the U.S.
Peterson said the legal win is "not enough."
"I can take this as a victory today, and I think the children of India can take this as a victory, but the question is why the Vatican reinstated him, a convicted felon?" she asked. "That question is left unanswered."
Peterson filed her lawsuit in the federal district court of Minnesota alleging nuisance against Jeyapaul, Indian Bishop Arulappan Almaraj and the Diocese of Ootacamund, in the Indian state of Tamil Nadu, on April 18 after she learned the Catholic Church had lifted its suspension of Jeyapaul—allowing him to be reassigned despite his sexual abuse conviction in the U.S.
But after this most recent decision he will eventually be defrocked and never be allowed back into the ministry again.
Jeyapaul was originally sent to serve as a priest in the Greenbush, Minn., parish of the Crookston Diocese in 2004. He returned to India in September 2005.
During his time in Minnesota, Jeyapaul was accused of sexually abusing Peterson and another teenage girl. Sexual abuse charges were filed against him in 2006 by Peterson and the other alleged victim in the Roseau County District Court.
In March 2012, Jeyapaul was arrested in India. Some time after that, he was extradited to the U.S. where he pleaded guilty and was convicted in June 2015 of fourth-degree criminal sexual conduct in Peterson's case. The other girl's case was eventually dropped.
Jeyapaul was sentenced to one year and one day in prison, which was met by time served. He was immediately deported to India, where he was initially suspended by the Catholic Church.
However, by early spring 2016, the church lifted Jeyapaul's suspension after Amalraj consulted with the Vatican, allowing Jeyapaul to be eligible for reassignment to a new diocese to resume his work in the ministry.
Attorney Jeff Anderson, whose law office Jeff Anderson & Associates represented Peterson, described the case as "unprecedented" in its success.
"We got the diocese and bishop to comply with all the demands that we had, and agree to them in writing," Anderson said. "The road is paved for a new path that has never been walked before."
As part of those demands, Anderson said the diocese has agreed that Jeyapaul will not be returned to any kind of ministry, that he will not have access to any youth through the church and that his ability to serve will be removed.
Anderson said the Vatican has also begun the process of defrocking Jeyapaul, which would permanently remove him from the clergy. Until that process is complete, the bishop and diocese have agreed to provide Peterson with semiannual status reports on the priest and his doings.
Though its results may set a precedent for future action, Peterson said her own case will not be the last of its kind.
"This is a systemic problem that has been documented and has been going on for years," she said. "This isn't the end—something else is going to happen."