8 More Men Claim Sexual Abuse at North Jersey High School
By Sara Jerde
NJ.com
October 20, 2016

http://www.nj.com/bergen/index.ssf/2016/10/more_men_claim_sexual_abuse_at_bergen_catholic_high_school.html#incart_river_home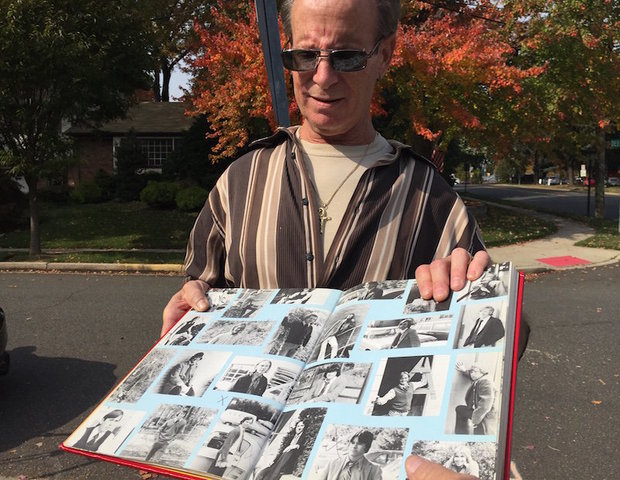 Walter Slapkowski, shown here during a news conference on Oct. 20, 2016, is one of eight men claiming that they were sexually abused at Bergen Catholic High School. (Sara Jerde | NJ Advance Media for NJ.com) (Sara Jerde)



Eight more former Bergen Catholic High School students have come forward to accuse former staff members at the school of sexual abuse.

The eight have levied their allegations since it was revealed in August that the all-boys high school in Oradell had reached a $1.9 million settlement with 21 men who said they were sexually abused at the school.

The eight men, who are now between the ages of about 55 to 75 years old, say they were sexually abused when they were teens between the years of 1956 and 1977, said Mitchell Garabedian, a Boston lawyer who represented some of the previous alleged victims.

The timeframe of the alleged attacks is similar to the one provided by the other alleged victims who settled with the school. They had said they were abused between 1963 and 1978.

Walter Slapkowski, 59, spoke outside of Bergen Catholic on Thursday, willing to share his experience, he said, in the hopes that the man he says abused him is stopped.

Slapkowski, from Bogota, said a teacher at the school told him to take off his pants and underwear, and count while he spanked him during detention.

"I don't want to hurt you, but I have to teach you a lesson," Slapkowski said the man told him at the time. Slapkowski said the teacher then put him across his lap.

"I couldn't scream, I couldn't tell anybody," Slapkowski said. "I was so scared. I didn't know what to do."

Slapkowski was about 14 at the time. He said he now suffers from panic attacks and depression, gets nervous around doctors who have to perform procedural physical exams and has had personal relationships suffer.

Slapkowski graduated from the high school and earned a degree in accounting at what is now St. Peter's University. But he said he always grappled with sharing his experience.

Slapkowski said he never told his parents, his ex-wife or his daughter. His son was told just last week, but he said he told his girlfriend years ago when he had a "freak out" over the Penn State sex scandal.

"I dreaded this, but if it helps other kids," Slapkowski said.

Garabedian said he was preparing to file claims on behalf of all the victims and was researching the statute of limitations.

The school, which has about 700 students enrolled, did not admit liability in reaching the previous settlement. It is staffed by the Edmund Rice Christian Brothers, which did not immediately return a request for comment.

Bergen Catholic is a private school in the Archdiocese of Newark, but it doesn't govern the school, so a spokesman for the archdiocese declined to comment.

The men who settled with the school have received their money, Garabedian said. They were expected to receive sums that ranged between $65,000 and $115,000.

There were 10 Christian Brothers and one layman accused in the settlement, said Robert Hoatson, co-founder of Road to Recovery, an advocacy group for sexual abuse victims.

There have been four perpetrators named so far by the eight men who have come forward, Garabedian said.

"Based on my experience in representing victims of sex abuse, given the number of pedophiles at Bergen Catholic and the number of children who attend Bergen Catholic over such a broad time period, there has to be hundreds upon hundreds of victims of sex abuse there," Garabedian said.

A representative from Bergen Catholic High School didn't immediately return a request for comment.