Priest says he touched camper's genitals, but denies abuse
By Dylan Lovan
Daily News
November 29, 2016

https://goo.gl/yVvN5R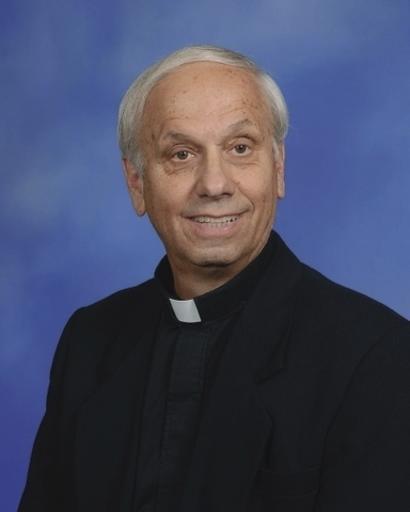 This undated photo provided by the Archdiocese of Louisville shows the Rev. Joseph Hemmerle. Hemmerle is on trial in Kentucky for allegedly abusing a camper in the 1970s at a summer camp he ran. Hemmerle is facing two counts of a sexual abuse-related charge. He is testifying Tuesday, Nov. 29, 2016, in Meade County, Ky.
BRANDENBURG, Ky. (AP) — A Louisville priest was convicted Tuesday of sexually abusing a boy at a summer camp he used to run but was found not guilty on a second count of the same charge.
The Rev. Joseph Hemmerle was found guilty of one count of indecent or immoral practices with a child under 15. Jurors cleared him of the second count.
Jurors in the Meade County trial deliberated for two hours before returning the verdict, then began considering a sentence. Hemmerle faces up to 10 years in prison.
Hemmerle, 74, was charged with committing sexual abuse at his Catholic summer camp in the 1970s. He testified Tuesday that he would sometimes apply calamine lotion to the genitals of child campers, with their permission, but he denied abusing his accuser.
Hemmerle said from the witness stand that he never abused the alleged victim, Michael Norris. The county was the site of Camp Tall Trees, a summer camp Hemmerle ran for three decades beginning in the 1970s.
Norris said when he was 10 years old, Hemmerle stood him on a stool with no clothes and sexually abused him in Hemmerle's personal cabin. Norris testified he went to the priest for poison ivy treatment.
Hemmerle testified that he didn't remember Norris at the camp, but "there's no doubt in my mind" that Norris was not abused by him.
Hemmerle said any camper with poison ivy or other medical issues was sent to an infirmary building on the campground. He said he would apply calamine lotion to boys suffering from the rash. He admitted that on occasion, he would apply calamine lotion to some boys' genitals after receiving permission.
Hemmerle said he would ask the campers, "What would your mother do?"
The lead prosecutor, Assistant Commonwealth's Attorney Jeremy Logsdon, said in his closing statements Tuesday that he found that practice odd.
"Even in the 1970s, you're not going to touch someone else's kid's genitals," Logsdon said. He said there was a phone on the grounds that could have been used to call parents if there was a question about treatment.
Norris, who lives in Houston but grew up in Louisville, smiled and hugged his wife and several family members in the courtroom as the verdict was read. "I feel vindicated, I wasn't lying," he said.
Norris said for "15 minutes of pleasure" for Hemmerle, Norris "had to suffer for 43 years." He said he attempted suicide as a teen and dropped out of high school.
Hemmerle's attorney, David Lambertus, called several witnesses who attended the camp in the 1970s, and each said that campers never went to Hemmerle's cabin for treatment.
Norris testified that he was invited personally to Hemmerle's cabin and he went alone, as it was getting dark.
One defense witness was former Kentucky Lt. Gov. Steve Pence, who attended Camp Tall Trees in 1973. He said kids at the camp were kept under close supervision.
"Kids were not allowed simply to roam freely in the evening," Pence said. Several other witnesses called by Lambertus also disputed that Norris could have been summoned to Hemmerle's personal cabin.
Lambertus, who has defended other Louisville priests at criminal trials, told the jury some priests have committed abuses in the past, "but we shouldn't whack this guy (Hemmerle) because of some other dirty priests."
Norris testified that Hemmerle asked him to remove his clothes and then began rubbing alcohol on his body, and put his face in front of Norris' genitals, moving in closer until he put Norris' penis in his mouth. Norris bristled at that and said Hemmerle left the room.
The Associated Press does not usually identify alleged sex abuse victims, but Norris has spoken publicly.
Hemmerle led the summer camp, about an hour from Louisville, from 1970 to 2001 and also taught at Louisville Trinity High School from 1967 to 2001. The church placed him on administrative leave in 2014.
A second alleged victim, who hasn't been publicly named, will face Hemmerle at trial scheduled for April.