Editorial | Unsealed abuse case shows court's role in scandal
By Todd Berkey
Tribune-Democrat
December 18, 2016

http://www.tribdem.com/news/editorials/editorial-unsealed-abuse-case-shows-court-s-role-in-scandal/article_78069f8c-c3cc-11e6-a73e-e7401f551478.html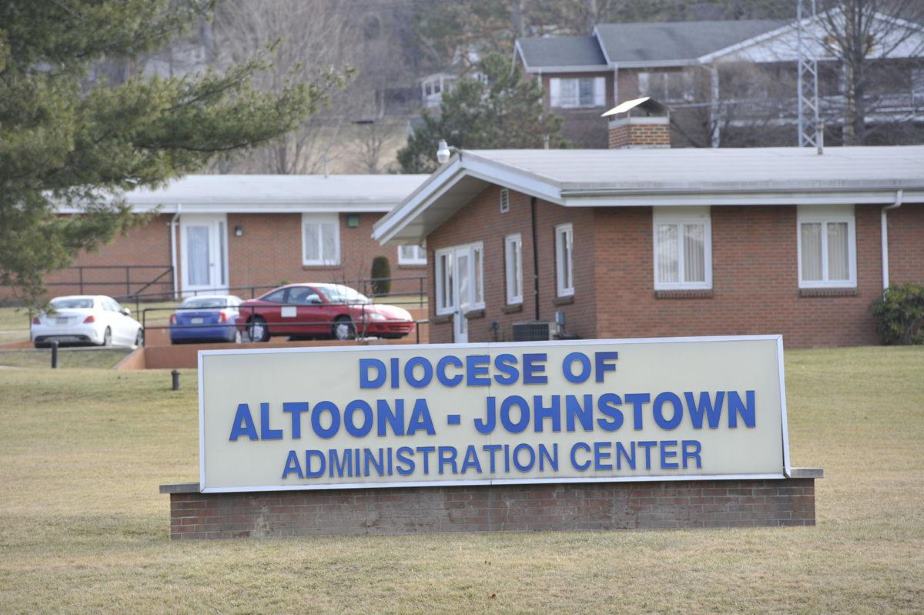 Attorney General Kathleen Kane's office announced Tuesday, March 1, 2016, during a press conference at the Blair County Convention Center in Altoona that a grand jury has determined that hundreds of children were sexually abused over a period of at least 40 years by priests or religious leaders in the Roman Catholic Diocese of Altoona-Johnstown.
The attorney general's investigation of child sexual abuse across the Altoona-Johnstown Roman Catholic Diocese unveils two terrible truths.
Priests and others within the church had been assaulting countless children for decades.
And church leaders and law enforcement professionals were not prosecuting the offenders, instead choosing to seal up cases and move priests from parish to parish, allowing for more children to become victims.
The Tribune-Democrat has vowed to help break down both cultures, and last Sunday – with help from both the Cambria courts and the diocese – we took a big step forward with a report on how the case of Monsignor Francis McCaa was mishandled by those trusted with protecting our communities and pursuing justice.
Thirty years ago – on Dec. 11, 1986 – the McCaa abuse case was sealed in Cambria County court by now-retired Judge Gerard Long.
Long attended Holy Name, the church McCaa served, and later decided not to recuse himself from the case despite that blatant conflict of interest.
McCaa – called a "monster" by the AG's investigators – reportedly abused "hundreds" of children but never faced trial. A financial settlement was reach with his victims in 1987.
But Cambria County President Judge Norman Krumenacker III agreed to open the McCaa case now, following an appeal from The Tribune-Democrat – with the stipulation that we not report the names of the victims or the amounts of their settlements.
Krumenacker said shifts in case law dictate "more openness" in such litigation.
"You've got to balance the right to privacy versus the First Amendment," the judge told reporter Dave Sutor. "The First Amendment wasn't the first amendment just for the heck of it."
Attorneys for McCaa's victims attempted, unsuccessfully, to see the court documents in the 1980s. The Pittsburgh Press, now out of business, had sought the same access and requested that Long step aside, to no avail.
Long wrote in January 1989 that parties to the case – meaning Bishop James Hogan and McCaa himself – were "completely confident that the motions and related matters can be fairly and impartially decided, and they have not questioned this Judge's integrity at any prior stage or proceeding."
The attorney general's report from March tracks meetings between Bishop Hogan and then-Cambria Assistant District Attorney Patrick Kiniry, now a county judge.
Kiniry said he met with the diocese at the behest of then-DA Long, who told the AG's investigators in 2015 he was unaware that Kiniry had met with church leaders.
The AG reported that Hogan reassigned McCaa to West Virginia with a "glowing" recommendation. First Long and then Kiniry have since ascended to the Cambria bench.
"Back then the Diocese moved the problem, that's just how it was," Kiniry said in the AG's report.
Kiniry resigned from the Bishop McCort Catholic High School board of trustees after the AG's report was released.
The investigation was launched after it came to light that numerous students at McCort had been victimized by Brother Stephen Baker over a decade.
The AG's report noted that Kiniry is Catholic and quotes him as saying, "You have to understand, this is an extremely Catholic county."
The same report notes that Long told a state grand jury that his assistants in the DA's office were "pretty strict Catholics."
Unlike 30 years ago, the diocese did not oppose our request to unseal the McCaa case.
Eric Anderson, an attorney for the diocese, said the organization's policy now "is to be as transparent as possible without hurting someone else."
Krumenacker, Cambria's current president judge, said the unsealing of a case is "extremely rare."
We applaud his decision to take that appropriate step here – to allow light to shine on what has been for decades a hidden store of moral misdeeds.
The passage of time may have shifted sentiments about child abuse, but that does not absolve the diocese or the Cambria law enforcement officials of their failings in the McCaa case. Both Long and Kiniry made decisions that allowed a known child abuser to dodge prosecution and remain free and in the midst of children.
In retirement, Long will wrestle alone with his McCaa case decisions, debating them in his heart and mind.
Kiniry, still a member of the Cambria bench, must reflect on his role in keeping crimes against children hidden in darkness.
Contact: tberkey@tribdem.com