Lawyer Claims Prosecutorial Misconduct in Philadelphia "Billy Doe" Sexual Abuse Case
By Ralph Cipriano
Newsweek
January 6, 2017

http://europe.newsweek.com/prosecutorial-misconduct-philadelphia-billy-doe-altar-boy-sexual-assault-539861?rm=eu

In the latest twist in the rapidly unraveling "Billy Doe" sex abuse case, a lawyer for one of the four men sent to jail by the testimony of a former altar boy says prosecutorial misconduct should clear his client from further legal jeopardy. Thomas Bergstrom, a lawyer for Monsignor William Lynn, said in court that the lead detective in the case told the District Attorney 's office he didn't find the boy credible but that his warning was ignored.

Billy Doe's claims that he had been brutally and repeatedly raped over a period of several years put three priests and a former Catholic school teacher in jail, where one of the men died.

In a pretrial hearing on January 4, Bergstrom charged that when Detective Joseph Walsh told a top prosecutor about his grave concerns, she didn't want to hear it. "You're damaging my case. You're hurting my case," he claimed former Assistant District Attorney Mariana Sorensen replied.

Related: Catholic guilt? The lying, scheming altar boy behind a lurid rape case

"You can't turn a blind eye to that," Bergstrom told Judge Gwendolyn Bright, arguing that this was prosecutorial misconduct. He then asked the judge to invoke the ultimate penalty for that malfeasance by dismissing the pending retrial of Lynn.

Walsh met with Bergstrom in November and December and provided what Bergstrom described in court as exculpatory evidence regarding possible misconduct in the prosecutor's office. While Bergstrom and ADA Patrick Blessington battled over what Walsh and Sorensen said and did, the detective, now retired, paced in the hallway outside the courtroom.

When Blessington replied that Sorensen denied ever saying anything to Walsh about him hurting her case, the judge set a hearing for January 11, at which time Walsh and, presumably, Sorensen, will have to testify about what they said to each other years ago behind closed doors.

If Bergstrom gets Sorensen under oath, he might also ask about the 20 factual mistakes in the 2011 grand jury report she allegedly authored, in which the testimony of grand jury witnesses was rewritten to fit story lines that bolstered the DA's case, but have since been proven false.

At a 2012 trial, Monsignor Lynn was convicted by a jury of one count of endangering the welfare of a child by allowing former priest Edward V. Avery to return to ministry. Gallagher claimed that Avery was one of the priests who had raped him.

Avery pleaded guilty on the eve of a 2012 trial. But he recanted his plea bargain in 2013, saying in court that he had never even met Gallagher, and that the only reason he pleaded guilty was that he was 69 years old and didn't want to die in jail.

The other defendants include Bernard Shero, Gallagher's former homeroom teacher, who's doing eight to 16 years in prison, and the Rev. Charles Engelhardt, who died in prison in 2014 after serving nearly two years of his sentence.

Manipulative, Paranoid and Delusional

Billy Doe is a grand jury's pseudonym for Danny Gallagher, a 28-year-old former altar boy at a parish in Northeast Philadelphia who claimed he was repeatedly raped by two priests and a school teacher. Gallagher was 10 years old when the first alleged assault occurred.

Former detective Walsh is only one of the many people who have serious doubts about the veracity of the former altar boy. Gallagher told authorities several fantastic and completely contradictory stories, and his voluminous medical records from some 28 drug clinics, doctors and rehab hospitals revealed that before he claimed to have been raped at 10 and 11, he had falsely claimed he was: molested at 6 by a friend; sexually abused at 6 by a neighbor; sexually assaulted at 7 by a teacher; molested at 8 or 9 by a friend; and sexually assaulted at 9 by a 14-year-old.

A forensic psychiatrist who interviewed Gallagher in 2015 concluded that Gallagher had lied and provided unreliable information about his past drug abuse, and the alleged sex abuse. That doctor concluded Gallagher was manipulative, paranoid, passive-aggressive and delusional. That's in addition to him being a former heroin addict with six arrests for drugs and retail theft, including one bust in which he was caught with 56 bags of heroin.

When Gallagher was quizzed in a civil deposition about the many contradictions in his personal history and past claims of sex abuse, he responded by stating he couldn't remember more than 130 times. Despite that, Charles J. Chaput, the Catholic archbishop of Philadelphia, gave Gallagher what was supposed to be a confidential cash settlement of $5 million to resolve a civil suit.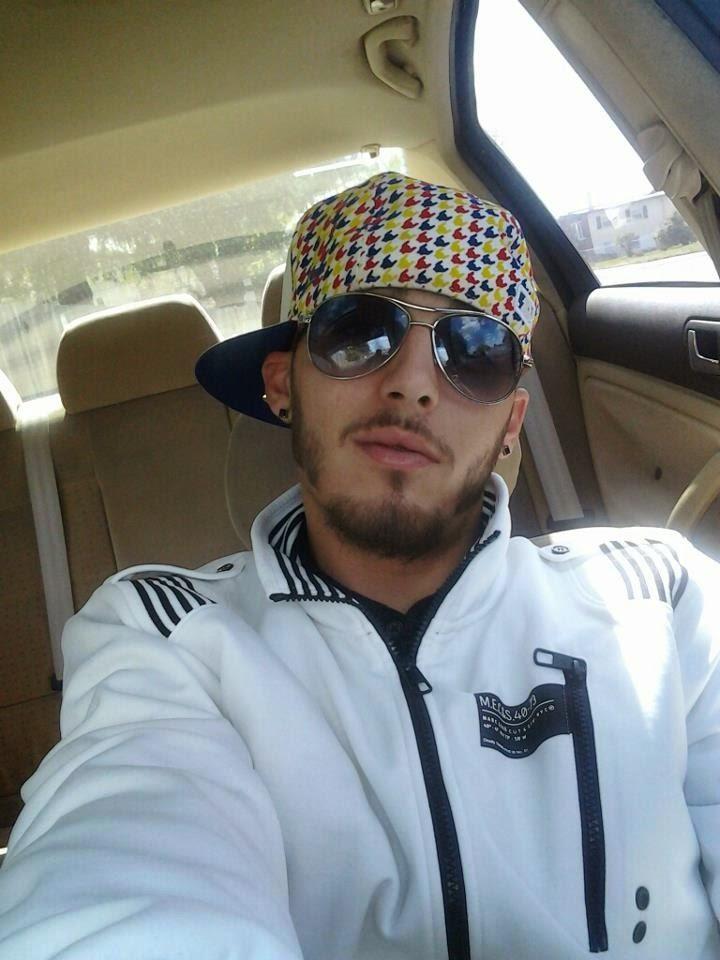 Daniel Gallagher accused four men of sexually assaulting him, but his story seemingly changed each time law enforcement asked him for details to build a case.



At the January 4 pretrial hearing, Bergstrom argued that Walsh decided Gallagher wasn't a credible witness when he was doing trial prep sessions before the first trial of Lynn back in 2012. Bergstrom told the judge, "Walsh confronted Gallagher with numerous contradictions in his version of the events involving Avery, Engelhardt and Shero. Faced with this inconsistencies/contradictions, Gallagher either provided no explanation [remained silent] or offered that he was high on drugs."

Bergstrom then highlighted some of the important factual discrepancies Walsh confronted Gallagher over:

Gallagher claimed he was on the church's bell choir maintenance crew during fifth grade when Avery began abusing him. But "from his investigation, Walsh knew that Gallagher was not in the bell crew in fifth grade, as only eighth grade boys made up the bell crew."

Gallagher claimed that when he served as an altar boy at a 6:15 Mass in 1998, he "was assaulted over the course of four to five hours" in the sacristy by Father Engelhardt, who had supposedly locked all the doors and taken off all his clothes. However, Walsh "knew from his investigation that Gallagher did not serve" any 6:15 a.m. Mass during 1998, because of the meticulous calendars kept by his mother. Gallagher also claimed that he walked to church from his home after the attack by Engelhardt. But during Walsh's investigation, Gallagher's older brother told the detective his parents always drove him and his brother to and from Mass. Walsh also knew that an assault after Mass wasn't possible because of the presence of a sexton, who was the last person to leave and lock up the church after Mass.

Gallagher claimed he was assaulted by Avery following a funeral Mass, but Walsh knew from his review of church records that Avery did not officiate at a funeral Mass that year.

Gallagher claimed he was high on drugs when he first reported his alleged abuse to a drug counselor and an archdiocese social worker in 2009, and that's why he told fantastic and bloody stories of violent sex abuse and vicious threats and beatings, all since recanted. But Walsh knew that both the drug counselor and the archdiocese social worker had said that Gallagher wasn't high on drugs at the time. The social worker interviewed Gallagher moments after his father, a Philadelphia police sergeant, had driven his son home from a drug clinic.

Gallagher claimed he would switch altar boy assignments with other altar boys when he saw the list posted in the church to avoid Avery and Engelhardt after they allegedly raped him. But Walsh knew from his investigation that altar boy Mass schedules "did not contain the names of the priests," and that the list of priests serving Mass was only posted in the rectory, where only the priests could see it.

"What Walsh was telling Sorensen," Bergstrom said, was that the prosecution's "primary and only witness" wasn't credible. And that Sorensen "had to know or should have known," Bergstrom said, that "she had every reason to believe that he [Danny Gallagher] is lying. Instead, he said, she ignored him. "Putting a witness on trial" who you know is likely to lie is against the code of ethics for an officer of the court, he added. "He is the only damn witness in this case."

Blessington told the judge Bergstrom had misstated the facts of the case, and reminded him that Lynn was accused of endangering the welfare of a child. By placing abusive priests back in service, Blessington said, Lynn's crime of child endangerment was committed before, "Avery ever laid eyes on Danny Gallagher."

Lynn knew as far back as 1992 that Ed Avery was abusive to children, Blessington said. "The crime is putting a time bomb out there. It doesn't have to go off."

Blessington, however, didn't dispute any of the facts about Walsh during the three-hour pretrial hearing. Instead, he argued that Walsh's opinion was irrelevant. "So what?" if the detective didn't believe Gallagher, he said, adding that it's the jury's job to decide if a witness is telling the truth.