SNP urged to make sex education compulsory
By Paris Gourtsoyannis
Scotsman
January 8, 2017

http://www.scotsman.com/news/education/snp-urged-to-make-sex-education-compulsory-1-4334337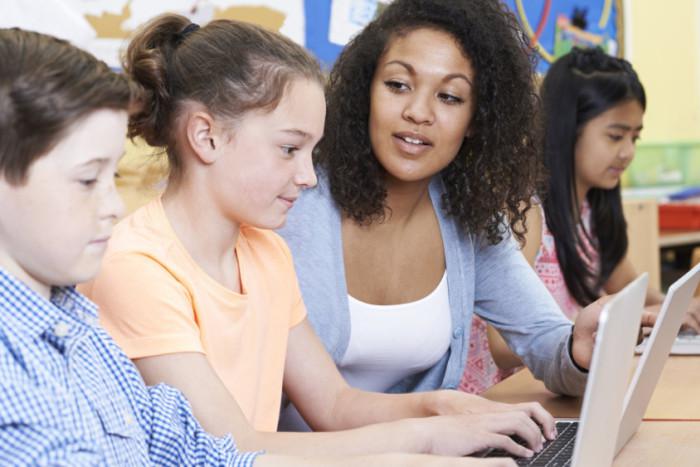 Computers and mobiles have left young people vulnerable to pornography and sexual coercion.
Nicola Sturgeon's government is under growing pressure to make sex education compulsory in Catholic schools amid growing alarm about the impact that online pornography and "sexting" is having on children in Scotland.
Campaigners and politicians are warning that children educated in faith schools are being left behind when it comes to combating the sexual harassment and "sextortion" threats posed by those abusing internet technology.
Scottish ministers have been told that faith schools, which teach one in five pupils in Scotland and are almost all Catholic, should no longer be allowed to follow their own guidance on sex and relationship education.
The calls follow moves by the UK government to consider making sex education compulsory in all schools south of the border.
In England, academies and free schools are currently exempt from the requirement to teach sex education, but Westminster ministers are looking at making sex education mandatory as more evidence emerges of the damage being done to relationships between teenagers and their understanding of sexual consent through the misuse of technology.
A recent report by MPs claimed sexual abuse of girls had become "accepted as part of everyday life" in England's schools.
A review by Her Majesty's Inspectorate of Constabulary and the Care Inspectorate in 2015 found that 44 per cent of British girls between 13 and 17 had sent intimate pictures of themselves to someone else.
The problem is growing north of the border and last year Police Scotland said investigations of online "sextortion" against minors, where criminals coerce young people to send intimate photos of themselves over the internet before blackmailing them, had increased by 70 per cent. Although the teenage pregnancy rate has declined in recent years, it is also cause for concern.
In England, a broadened curriculum on the subject will address sexually coercive behaviour such as sexting and revenge porn.
In Scotland, guidance to schools on sex education was updated in 2014, but ministers resisted calls to make the subject fully compulsory for denominational schools.
Gordon MacRae, the chief executive of the Humanist Society Scotland, claimed the current rules gave faith schools an "effective veto" over the teaching of "science-based sex and relationship education".
MacRae called on the government to hold another review of its guidance in light of the UK government's announcement.
Rachel Adamson, co-director of charity Zero Tolerance Scotland, which campaigns against gender-based violence, said: "Schools are a key place to tackle the primary causes of gender-based violence by equipping pupils with the knowledge they need to make healthy and informed decisions in their relationships.
"Quality PSHE [personal, social and health education] should be part of a school's approach to equipping pupils with this knowledge.
"However, to be truly effective this education must be available for all children and young people in Scotland, regardless of the school they attend and as part of a broader approach to tackling gender-based stereotypes and violence."
Opposition parties said the SNP left itself open to claims of hypocrisy after it led a campaign in the House of Commons calling on the UK government to ratify an international agreement on gender-based violence.
SNP MPs led a bid in the House of Commons to force the government to ratify the Istanbul Convention, which requires comprehensive sex education "in formal curricula and at all levels of education".
A private member's bill brought by Eilidh Whiteford was the first from an SNP MP to get a second reading when it won the backing of 135 members on 16 December.
Liberal Democrat health spokesman Alex Cole-Hamilton MSP said: "The SNP must practise what they preach and must make important steps in making sure that the outcomes from the Istanbul Convention are put into practice in Scotland alongside the rest of the UK.
"We cannot see Scotland fall behind as it is incredibly important that children across the whole of the UK learn these important lessons and make sure we create a society that is tolerant and respectful of everyone."
MacRae added: "Given that the UK parliament had to rely on the votes of SNP MPs to get the Convention through, it is a clear sign of the support in Scotland for age-appropriate sex and relationships education for young people across the UK."
A Scottish Government spokesman said: "Through the delivery of RSHP [relationships, sexual health and parenthood education], all children and young people are encouraged to understand the importance of consent, dignity and respect for themselves and the views of others."
A spokesman for the Catholic Church said: "Catholic schools are welcoming, inclusive communities that support all pupils in their care. There is a comprehensive programme of relationships and moral education in all Catholic schools that promotes the unique dignity of each person, made in the image and likeness of God.
"Catholic schools work in partnership with parents, local authorities and other agencies to meet the needs of pupils and their families. All relationships within Catholic schools are founded on principles of mutual respect and, like all schools in Scotland, there is zero tolerance of discrimination of any kind."