Northern Victims of Child Abuse 'should Get ˆ115,000', Says Inquiry
By David Young
Irish Examiner
January 21, 2017

https://www.irishexaminer.com/ireland/northern-victims-of-child-abuse-should-get-115000-says-inquiry-440130.html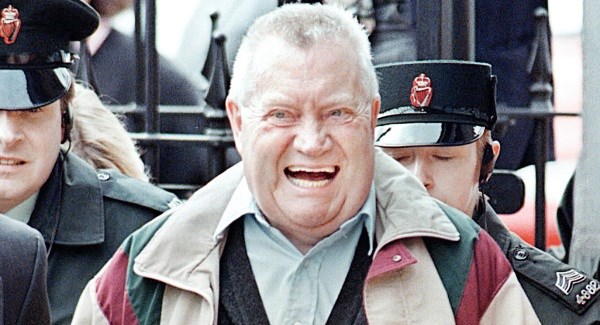 The paedophilic crimes of priest Brendan Smyth were covered up to protect the reputation of the Catholic Church, the report found.



Those abused in State-, Church-, and charity-run homes should also be offered an official apology from Government and the organisations that ran the residential facilities where it happened, the Historical Institutional Abuse inquiry found.

Inquiry chair Anthony Hart outlined his recommendations after he revealed shocking levels of sexual, physical, and emotional abuse from 1922 to 1995.

He said the minimum pay-out should be ?7,500 (ˆ8,660), with the maximum amount given to those who had experienced severe levels of abuse as well as being transported to Australia in a controversial migrant scheme.

He said the organisations that ran the abusing homes should make a financial contribution to the Stormont Executive-run scheme.

Mr Hart said the four-year inquiry found "evidence of systemic failings" in the institutions and homes it investigated.

"There was evidence of sexual, physical, and emotional abuse, neglect, and unacceptable practices across the institutions and homes examined," he said.

"The inquiry also identified failings where institutions sought to protect their reputations and individuals against whom allegations were made, by failing to take any action at all, failing to report matters to, or deliberately misleading, the appropriate authorities and moving those against whom allegations were made to other locations.

"This enabled some to continue perpetrating abuse against children. The inquiry found that those institutions that sent young children to Australia were wrong to do so and there were failures to ensure the children were being sent to suitable homes."


The report said:

The former head of the Catholic Church in Ireland, Cardinal Sean Brady, was part of an investigation which "effectively silenced" an alleged victim of serial sex attacker Smyth.

Smyth's crimes were ignored to protect the good name of the Church.

No credible evidence was found to show that the security services were complicit in exploitation of sex abuse at Kincora boys' home in east Belfast or that prominent establishment individuals were involved.

During evidence sessions, the inquiry heard lurid details about the activities of the serial child molester who frequented Catholic residential homes and was convicted of more than 100 child-abuse charges.