Two more pastors charged with carnal abuse
The Star
January 23, 2017

http://jamaica-star.com/article/20170123/two-more-pastors-charged-carnal-abuse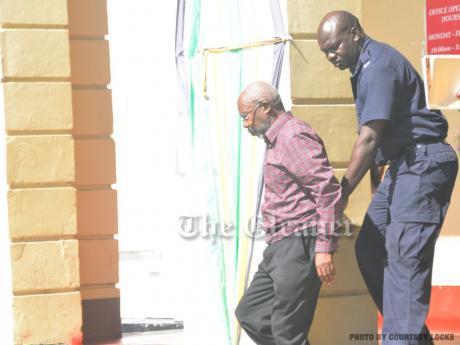 Moravian pastor Rupert Clarke being escorted from the St Elizabeth Parish Court recently.
Former president of the Moravian church, Dr Paul Gardner, has been charged with carnal abuse.
Gardner as well as Jermaine Gibson, who was vice president of the church, were today slapped with the charges following investigations by detectives from the Centre for Sexual Offences and Child Abuse (CISOCA).
Superintendent Enid Ross Stewart, head of CISOCA, said the clergymen were charged about midday. She said that a court date has not yet been set.
Dr Gardner quit as president of the Moravian Church in Jamaica and the Cayman Islands earlier this month amid allegations of sexual misconduct within the organisation. Gibson, who was his deputy, also resigned.
Rupert Clarke, 64, another Moravian minister, is currently before the courts for alleged sexual misconduct. He has been charged with having sex with a 15 year old girl.