Attorneys done reviewing most evidence in Irene Garza murder case
By Lorenzo Zazueta-Castro
Monitor
January 31, 2017

http://www.themonitor.com/news/local/attorneys-done-reviewing-most-evidence-in-irene-garza-case/article_496eddae-e76e-11e6-92fe-6ffd5f6b269d.html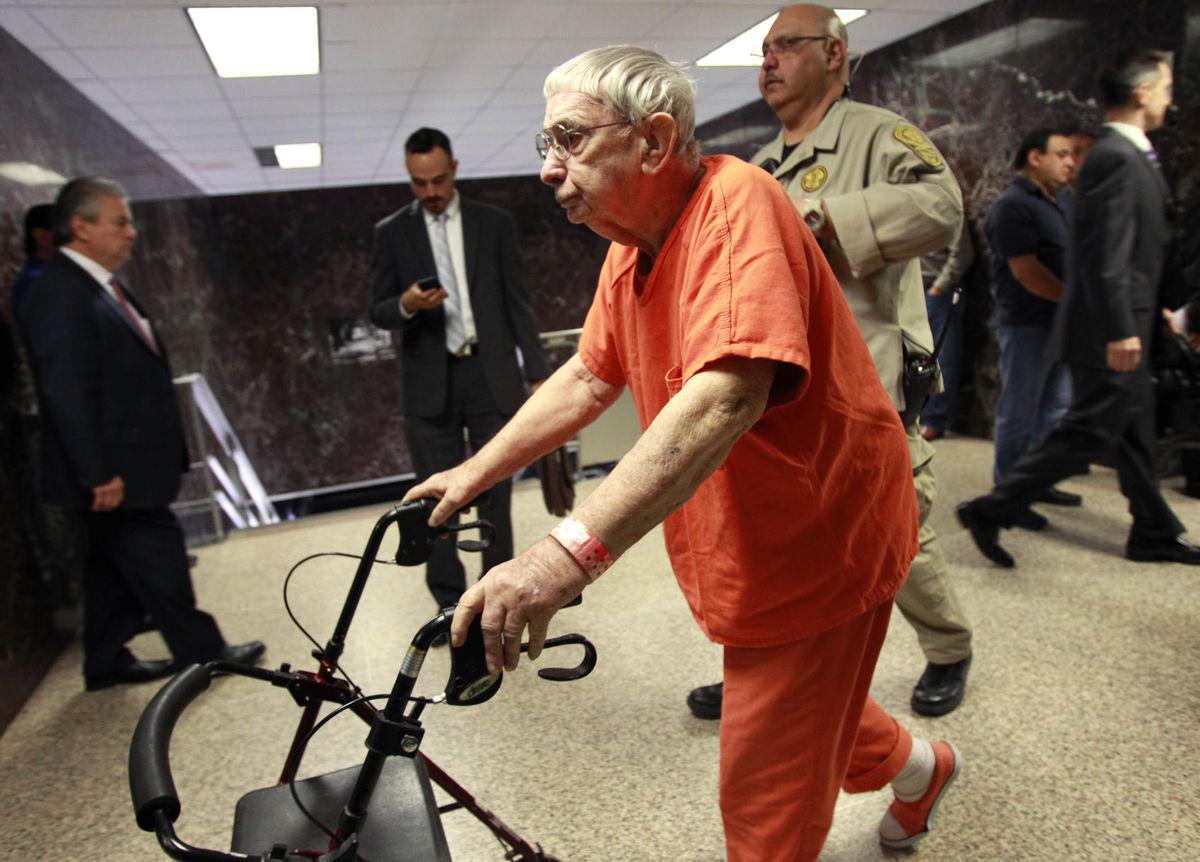 John Feit is escorted down the hallway by a Hidalgo County Sheriff's Deputy following a pre-trail hearing Monday January 30, 2017 in the 92nd State District Court at the Hidalgo County Courthouse in Edinburg.
Photo by Nathan Lambrecht
EDINBURG — Attorneys declared they are closer to a trial during a brief hearing in the case of a former priest accused of killing a local teacher.
John Bernard Feit, the 83-year-old former priest and lone suspect in the death of Irene Garza, listened on Monday morning as his attorney O. Rene Flores, and the prosecutors for the state, Assistant District Attorneys Michael Garza and Krystine Ramon, gave the court an update on the case that was re-initiated last year, 60 years after the killing took place.
Garza said they have gone through most, if not all, of the evidence — more than 20,000 documents.
Flores said he too was ready — aside from another 1,000 or so documents which were recently turned over to him.
Both attorneys are still awaiting the results of lab analysis of some of the evidence.
Before he recessed the case for the day, 92nd state District Court Judge Luis Singleterry asked the court to be cleared and met with both sides and Feit under court seal.
Feit, who was extradited from Phoenix in late February of last year, remains at the Hidalgo County jail under 24-hour medical care.
Feit, who in the decades following Garza's death had relocated to Scottsdale and worked with Catholic charities as a volunteer, has spent nearly a year in custody in Hidalgo County.
He is expected back in court Feb. 13.
The octogenarian faces life in prison in connection with the death of Garza.
Contact: lzazueta@themonitor.com