Accusers locate Apuron
By Mindy Aguon
Guam Daily Post
February 01, 2017

http://www.postguam.com/news/local/accusers-locate-apuron/article_0db7ea70-e797-11e6-b40c-9761692a5e47.html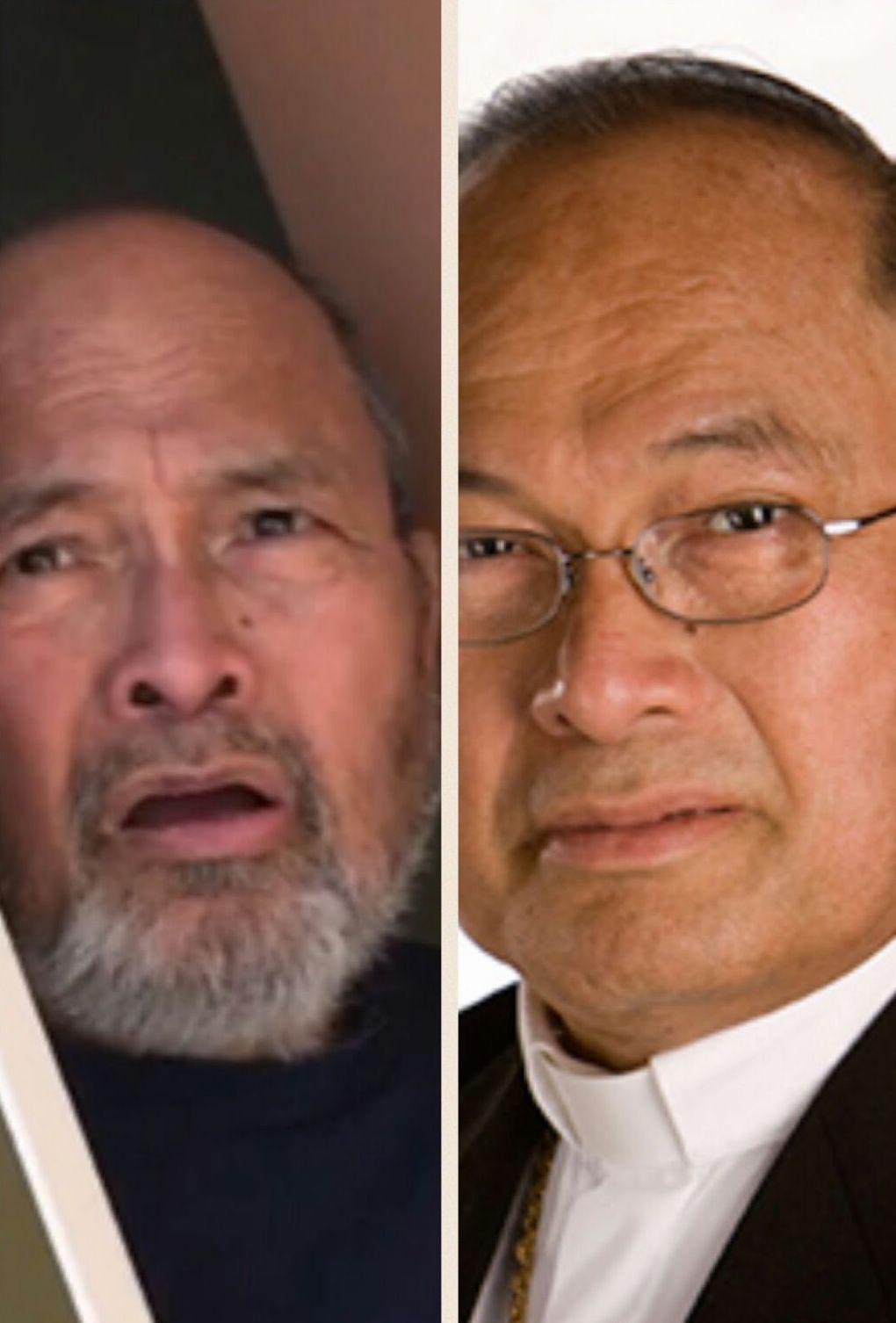 APURON: The image on the left is believed to be a recent photo of Archbishop Anthony Apuron in Fairfield, California, as taken by a private investigator working for some of the plaintiffs in the child sex abuse cases against Apuron. The photo on the right shows Apuron when he was still leading the Archdiocese of Agana. Courtesy of attorney David Lujan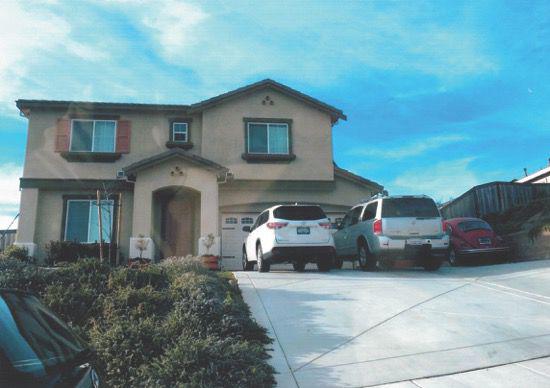 REFUGE: This house in Fairfield, California, was photographed recently by private investigators working for plaintiffs in child sex abuse cases against Archbishop Anthony Apuron. The archbishop is believed to have been living in this house, according to attorney David Lujan.
Thousands of miles from Guam, in a quiet neighborhood in Fairfield, California, sits a quaint, two-story home. On the morning of Jan. 11, the doorbell rings and a man opens the door. He's asked if he has seen a missing dog. A photo is taken with a cell phone and compared with those found on the internet. The photo resembles the former leader of the island's Catholic Church, Anthony Sablan Apuron, 71, only thinner and with a goatee.
According to Post files, Apuron's exact location was unknown and one of his last public statements last year indicated he remained "on retreat" while working with Vatican authorities to establish his innocence.
A video Apuron posted in June last year showed a view of the Vatican in the background leading some to believe he was still in Rome.
But attorney David J. Lujan, whose firm represents a number of victims of sexual abuse by clergy members who once served in parishes on Guam, maintains he knew Apuron wasn't in Rome. Acting on suspicions that Apuron was in San Francisco, the lawyer hired investigators on three occasions and finally made contact with Apuron on the morning of Jan. 11.
Besides undergoing a canonical trial in Rome, Apuron is also facing lawsuits filed in the Superior Court and District Court of Guam for allegedly raping and sexually abusing altar boys in the 1970s.
'Thousands of dollars to track him down'
Lujan said his firm was able to establish that Apuron is residing in a home owned by John and Shirley Quitugua. Shirley B. Quitugua is listed as the vice president of the Bank of Guam's San Francisco branch, according to the bank's branch manager listing on the company website.
"Apuron is the elusive one, but elusiveness is only as good as the opponent's willingness to spend money," Lujan said. "We spent thousands of dollars to track him down."
While he faces multiple lawsuits here at home, Apuron has settled in the state as Lujan's office confirmed the former church leader has a valid California driver's license and is listed as a registered voter in Solano County, California.
Lujan believes Apuron is able to sustain himself through properties he owns in Guam. Apuron owns a house and lot in Barrigada, which was valued at $392,686, and three land parcels with a combined value of $139,849, according to Guam Department of Revenue and Taxation's 2015 islandwide property appraisal.
Those properties, in addition to continuing to be paid by the Archdiocese of Agana, has Apuron living well - something that upsets Lujan.
'Nothing but a sick hypocrite'
"He's a ... pedophile," he told the Post.
The lawyer admits he's taken on one of the most controversial cases in his decades-long legal career. With victims coming forward with claims of sexual abuse by someone who for many years was seen as the shepherd of Guam's Catholic faithful, Lujan believes Guam's archbishop has shown his true nature.
"Apuron is nothing but a sick hypocrite," Lujan stated, noting that it was Apuron who vehemently opposed efforts to legalize same-sex marriages in Guam and utilized Sunday morning homilies to speak out against homosexuality.
And now that they believe they've found Apuron in California, Lujan admits he wouldn't be surprised if Apuron tried to get off the radar again.
"He'll run," Lujan said. "He's already demonstrated it. It's in his nature."