Community Groups Urge Caldwell to Reconsider Housing Appointment
By Anita Hofschneider
Honolulu Civil Beat
February 9, 2017

http://www.civilbeat.org/2017/02/community-groups-urge-caldwell-to-reconsider-housing-appointment/

A group representing survivors of sexual abuse and an organization representing the LGBTQ community are urging Honolulu Mayor Kirk Caldwell to rescind his appointment of Marc Alexander to lead the city Office of Housing.

Alexander is a former state official who led homelessness initiatives under former Gov. Neil Abercrombie. He resigned after news leaked that he had an affair with a woman while serving as a vicar general at a Catholic church in Kailua.

Alexander was also accused of sexually assaulting a minor and settled the case in 2016. He currently works at the Hawaii Community Foundation and previously worked at the Institute for Human Services.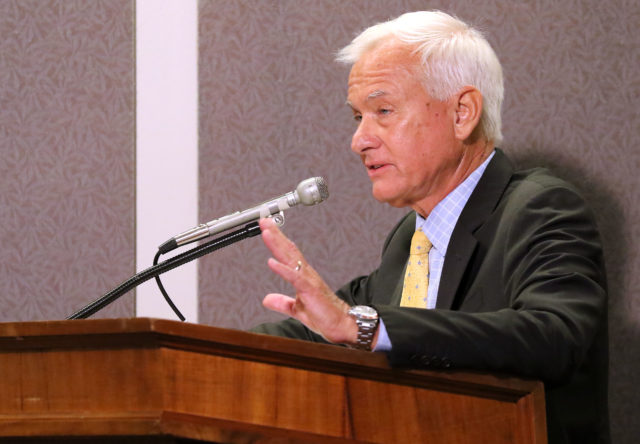 Honolulu Mayor Kirk Caldwell praised Marc Alexander's experience with housing and homeless issues.



Joelle Casteix, volunteer western regional director of the Survivors Network of those Abused by Priests, said Thursday that she's shocked and disgusted by Caldwell's choice of Alexander.

"It is very imprudent for the mayor to appoint someone who has been the subject of a sex abuse scandal to a powerful city position," she said. "It's inappropriate. It's a slap in the face to survivors."

Michael Golojuch, Jr., chair of the LGBT Caucus of the Democratic Party of Hawaii, said that he has grave concerns about Alexander because of his "homophobic background" and he's disappointed in Caldwell, a Democrat whom the group endorsed for re-election last year.

Golojuch said Alexander was a vocal opponent of same-sex marriage and "has never been a friend of the LGBT community."

"We would have hoped that (Caldwell) would have learned from Abercrombie's mistake of hiring Marc," Goljuch said. "If the private sector wants to hire him that's fine, but we're talking about taxpayer dollars."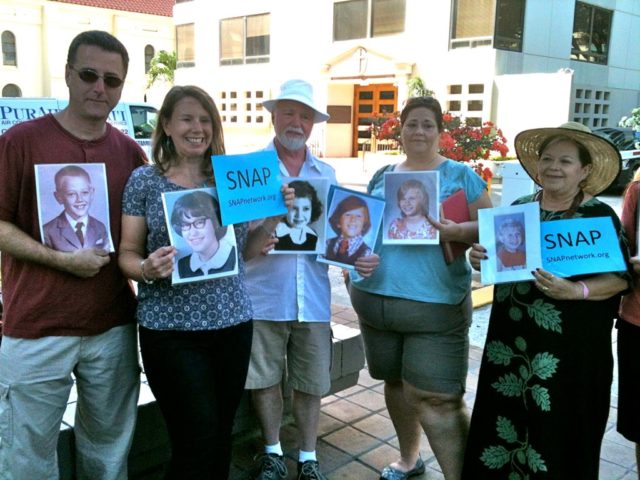 Members of SNAP protest outside the Honolulu Catholic Diocese in this Jan. 24, 2012 Civil Beat file photo. They had delivered a letter to the diocese asking Bishop Larry Silva to "disclose all allegations against Fr. Marc Alexander and why he left his priesthood."



Both organizations sent letters to the mayor urging him to change his mind about the appointment, which is subject to confirmation by the City Council.

But it's unclear how effective that will be. Roy Amemiya, city managing director, defended Alexander in an emailed statement Thursday.

"Honolulu needs more affordable housing for the people of Oahu and we are pleased Marc Alexander has joined our team to be a strong advocate for those in need of roofs over their heads, while also developing strong partnerships to create more housing units," he said.

Alexander did not respond to a voicemail seeking comment.

The city Office of Housing is a small agency charged with crafting and executing policies regarding housing and homelessness. The current office has funding for one housing director and one subordinate.